Terentyev
is creating high quality music transcriptions and sheet music
Select a membership level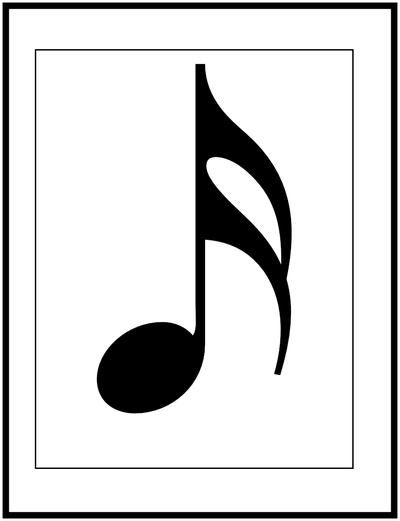 Semiquaver
≈191₽
Light as a Feather, you follow every step in the fields of transcription, engraving (discussing ways & methods), music typography research, notation font design process and more.
Quaver
≈382₽
Scrapple from the Apple: same as the Semiquavers, plus the access to advertising ideas and tactics and their fulfilment, negotiations, the financial performance of the company and other statistics.
About Terentyev

W H A H A P P A N ?
An adventure. I started Terentyev Music Publishing Company 3 years ago, from literally nothing but an idea. Looking around now, it is surprising to see where it led to.
Three editions are successfully out with unprecedented quality for their genres (Tigran Hamasyan's
3 piano pieces
 for near-jazz and most of the contemporary piano music; Current 93's two 
Soft Black Stars
 editions for England's Hidden Reverse). An exclusive notation font is being developed, a shift to
manual
engraving is made for the sake of accuracy no software on Earth can deliver, two more editions are ready to be engraved and released, one more is at the stage of transcription.
Hundreds of copies were sold, hours of music transcribed multiple times, stacks of sheet music measured and studied through, thousands of pages of reference materials read, and dozens of hours spent learning from the masters of engraving and publishing.
How could it work out, conceiving the idea of a publishing house when
→ I only had a brief experience as a hired transcriber for another publisher, but no idea of any other obligatory activities in the industry;
→ there was my perfect pitch to as perfectly transcribe music, but no clear vision which composers to work with;
→ the fanatical perfectionism to accurately engrave the music, while having no knowledge of the rules of engraving at all.
Mine was the inspiration, the adventurous spirit to meet and bring together outstanding people of our time, the love and respect for the musicians' community — to deliver the hi-end quality to them. But how was a business supposed to start when its founder had no savings, nothing to pawn, no emotional support from the family until first firm signs of success, in a foreign country of a political exile where his skills were not needed, where he survived as a busker with a monthly income rarely reaching 3 hundred euros?
S O ?
The three years of Terentyev Publishing proved that a true wish to build the best publisher in the world for contemporary music is enough to face the challenges and take action to solve them. The clear vision comes with steady progress. And the temporary lack of education can be cured by
devoted
learning from the best examples of similar work, by wholeheartedly diving into definitive references. Soon the living teachers appear, too — staying firmly in the research you turn into a magnet for more sources of knowledge.
On this page I show what it takes to run a young sheet music publisher. Here the experience is shared, the research displayed, the stories revealed, and the financial performance and the daily routine unveiled.
A T  L A S T
Last, but not least, I want this Patreon project to stay as imperfect in its presentation as it can be. It is enough of (or too much) perfectionism put into the editions I work on. So let's together enjoy the mess & roughness the beauty is born within.
Well, this page has been supported by 5 patrons since its start in May 2019. I'm tremendously thankful to them — all coming from different countries: Austria, Belgium, USA, Russia and Finland. Now with 15 patrons there'll be a clear sign that the page has a potential to grow bigger and it's worth wakening the flame here.
1 of 3
Recent posts by Terentyev