TAG Family Theatre Company
is creating theatre with a purpose.
Select a membership level
Ninja Shepherds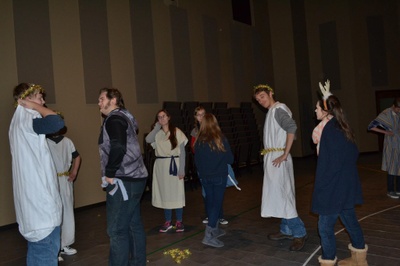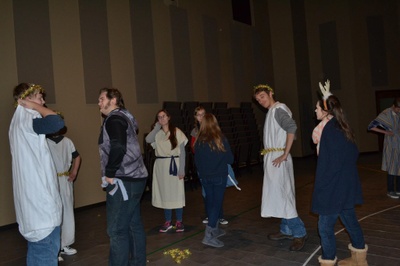 This option is for those who just want to give in general, and watch TAG grow! Your appreciated monthly donation will help us continue building this ministry and providing a positive community for teens and young adults. We couldn't be more thankful for your support!
MASKeteers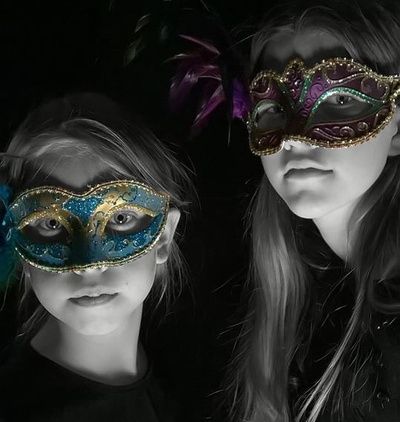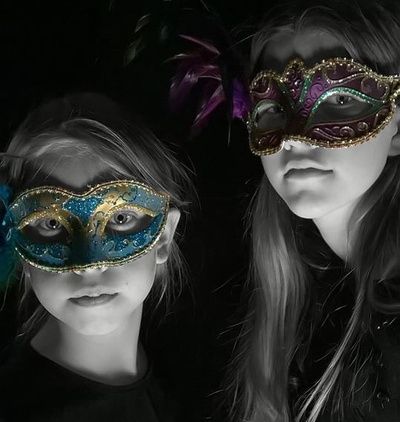 Have you ever wanted a weird, ridiculous TAG video made just for you? Now's your chance! Starting at the "MASKeteers" level, we'll send you a personalized video to thank you for sponsoring us! It could be an improvised skit, a reading from one of our work-in-progress scripts, a shout-out and set tour from one of our filming days, or trying a weird challenge. Either way, it'll be totally unique, and exclusively yours!
Membership on the Patron-only Facebook page
Personalized "Thank You!" video from cast members
Classy Dinos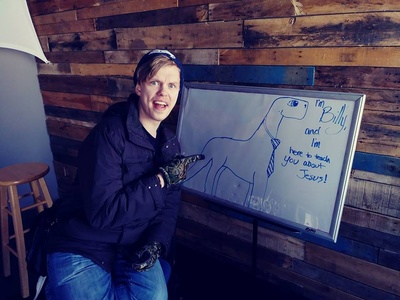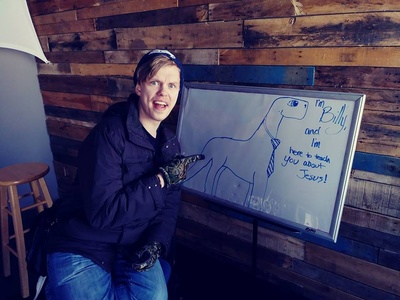 In addition to all the previous rewards, at this level you'll get your name included in the "Sponsor" section of our program. And not just once, but for every show, as long as you're a patron! We can't wait to see your name beside the names of all our cast and crew members, and feel all warm and fuzzy inside knowing that you walked through the experience right along with us.  
Membership on the Patron-only Facebook page
Personalized "Thank You!" video from cast members
Your name in the program
About TAG Family Theatre Company
Hey there!  Welcome to our Patreon page.  We're TAG, a faith-based theatre company based in Eau Claire, WI, and we're so glad to meet you!  

You probably want to get to know us a little bit more. So, here's a brief history...

 
TAG was started in a basement when some friends began discussing the lack of local opportunities for Christian theatre. Our director, Aly, attended a youth conference a short time later, and, even though she had only been in a couple plays at the time and was quite inexperienced, felt a strong calling on her heart to begin a young adult theatre ministry. In May of 2011, when Aly was only 14 years old, TAG had it's first meeting (where we discussed really terrible skit ideas and then ate cookies).

 


Technically, TAG stands for "Teens Acting for God." That's because, ever since our beginning in 2011, TAG has been made up of young adults who are passionate about acting, script writing, filmmaking, and most importantly, passionate about ministry.  We write much of our own material, but we also license some material from other companies, and for the past several years we've been performing skits and dramas at festivals, camps, youth groups, and churches.  Since we're a ministry, we don't charge a set ticket price at each performance, and we've gotten plenty of amazing opportunity's because of this.  

  
The Vision...
TAG was first intended to be a youth ministry, but recently God has been calling us in new directions. Now, as we prepare to transition from a skit group to a full-fledged theatre company (check out the main video to see our very first musical experience back in 2015), we're becoming busier than ever!  We've started opening auditions to adults as well (with the hope of encouraging mentorships for our teens), we're making plans to set up a regular theatre season each year (starting with three full-length productions a year, and hoping to make it four down the road), and getting more and more chances to grow and improve. Ultimately, we want to continue being able to impact our actors, and our audiences, with a family atmosphere that radiates the message of God's incredible love. But in order to keep going without having to charge a high ticket price at events, we need your help!  Whether you pledge $5 or $50, we would be so thankful for your sponsorship!  Here are some of the expenses that our Patrons will be supporting:  
Venue/Licensing Expenses

         We know, we know... "The world is a stage!" But in order to perform the productions we're licensing and creating, we need enough funding to rent out an actual stage in a more specific location than just "The World." Venues are expensive, but completely necessary. Also, if we decide to perform a play or musical that was written by someone else, there are licensing fees to consider. Most licensed productions can cost upwards of $400 just to sign the contract. That's not even including the roughly $300 it takes to print off scripts and music books after that!
Budget for sets, tech, etc...          Plays, skits, and musicals add up fast. After purchasing sets, props, and costumes (at the cheapest prices possible), some TAG productions have still added up to nearly $3000 (did you know that a single stage microphone can cost about $600???). Since we only have so much money that's donated, most of that cost ends up coming out of the pockets of our unpaid staff and directors. How many productions we can do, if any, has fully depended on how much money our leadership has at the time. We're fully honest when we say that our theatre future completely depends on you!
Marketing             Posters, T-shirts, and our website are our main sources of communication when it comes to sharing what we do with other people, and all three cost money for regular updating. Unless we're going to the grocery store in costume. That's free (and also hilarious).
Dreaming for the future.              Eventually we would love to have enough sponsors to rent a space of our own. Somewhere we could rehearse, store props and costumes (which are currently accumulating in the director's basement at a rapid rate), and maybe even have a few hired staff members. 
TAG, you're it!                We want churches, camps, youth groups, festivals, and especially other Christian theatre groups to know that there is a source for Christ-focused, family-friendly entertainment, and that TAG is that source!  We want to make our original plays, skits, and musicals available for other groups to license, but in order to do that we need to first make certain that our material is performance ready. Extra funding could provide proper formatting software, the ability to hire composers and pay for orchestration, and the ability to make off DVDs of our shows!
Honestly, a little goes a long way. For as little as $5 a month (that's only $60 a year!) you could help bring Christ focused, worship-based theatre to your area! 
And to thank you, here are some TAG Team rewards that you can receive when you make the decision to become our Patron...
If we reach $150 a month, we'll make a special video just for you!  All of the TAG team will be involved, and we'll give a unique thank you shout out to each individual person who sponsors us!
1 of 1
How it works
Get started in 2 minutes