TG-ENBY Project
is creating wellness content for the Trans community, and it's supporters.
Select a membership level
Health at Every Size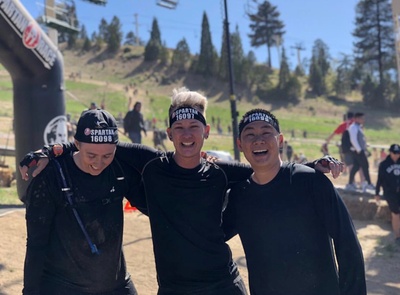 Every bit matters, big and small.  YOU are helping to keep TG/ENBY free for folks who need it, thank you!  In gratitude we offer you:
Patron only access to Monday Fitness Livestream via Zoom, one hour class every Monday at 5:00pm PST.
Early access to all recorded videos, before they get posted to YouTube.  YOU see it first!
Patron-only updates from founder Elliot Musgrave including: fitness tips, article discussions, BTS photos, and more.
Chat community to interact and network with other TG/ENBY supporters who share your fitness values.
Cardio Zone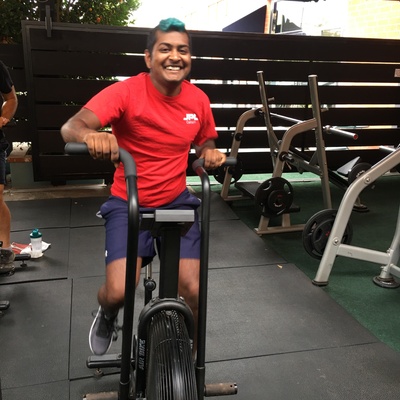 WOW, you got our heart rate up!  We can't wait to hear how you contribute to our community with the very special Cardio Zone perk.  This tier includes:
Realtime access to exclusive livestream classes, discussions, interviews, and Q&A's via Zoom (at least one per month).
And everything in the previous tier
Prime Mover
Prime movers are those big muscles that do the heavy lifting.  Your generosity relieves some of our load, so we can keep doing the work needed to keep this project going!  Prime Movers get the following perks:
Name listed as a Prime Mover Patron on our website: TGENBY.com
And everything in the previous tiers
About
Founded in 2018 by Trans-masculine personal trainer Elliot Musgrave, TG/ENBY Project has been facilitating space for Trans/Non-Binary/Intersex/GNC folks to interact with fitness. The physical gatherings of our by-us/for-us initiative is intentional space for the Trans community; however, COVID-19 brought with it many new challenges. We had to make a hard pivot into the digital world, as we could no longer meet in person! With this move we have decided to take on the task of expanding our mission. That's where you come in!
We moved our FREE weekly fitness class to livestream on YouTube, where not just Trans folks, but our supporters too can access our services. We want to do more! We want to tap into the wide network of Trans health and wellness providers, to bring their knowledge to a broader community (and pay them for it!). We want to provide an avenue for folks to see themselves represented, and valued in the fitness industry. We want to expand on the non-digital education that we provide our community (when we can gather in groups again).
To do all of this we need technological equipment and training, funds to pay Trans folks with the expertise to help us, and to have some basic living expenses covered, so we can focus on the time needed to produce this project.
Thank you so much for taking the time to visit our page, and for your attention and support!
Funds from our patrons will be utilized to:
Compensate Trans trainers and teachers for their services
Procure training and education for Trans fitness professionals
Aquire training and technology to improve the quality of our digital content
Pay for race and event registration for Trans athletes
Pay Trans health and wellness professionals for interviews
Produce TG/ENBY Project branded merchandise
Continue to provide FREE fitness classes for Trans folks, by Trans folks
Increase the amount of FREE digital content available for our community and supporters
**Want to make a one time contribution, instead of becoming a monthly patron? Please visit our website: TGENBY.com
When we reach our goal of $500 per month, we will hire a Trans person to edit our videos so we can produce more (higher quality) content!  We will introduce our patrons to this person via the community board.
1 of 1
By becoming a patron, you'll instantly unlock access to 6 exclusive posts
By becoming a patron, you'll instantly unlock access to 6 exclusive posts
Recent posts by TG-ENBY Project