Josh James Kiwi Bushman family
is creating Vlogs, Hunting, Fishing, Family, Gardening, Cooking, DIY
Select a membership level
bronze patron
$5 per month gets you access to my regular content now only available to patrons. 
  You receive 3 - 4 new episodes per month plus bonus uploads. 
  Also you get to see over 100 currently waiting for you on Patreon - enabling us to live a very adventurous life while inspire others to chase and live their dreams!
silver patron
Limited (354 remaining)
$10 per month gets you access to a monthly live chat Q&A with Me and Kristen, ask us whatever you want!   No holds barred

gold patron
Limited (74 remaining)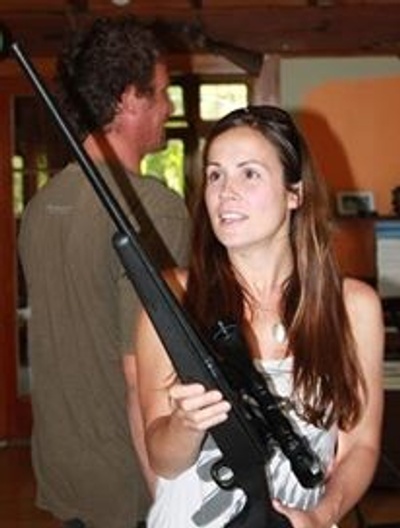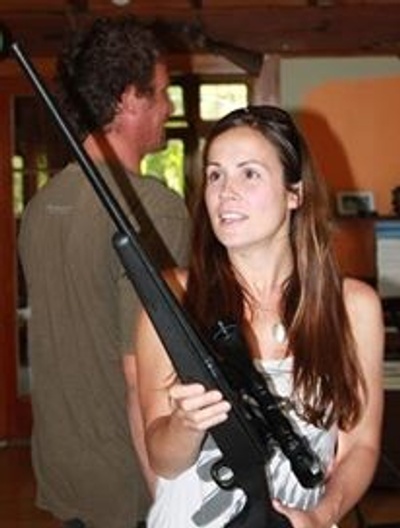 Receive a Tu Meke T shirt on sign up, access to the monthly live Q&A with Josh and Kristen - free cups of tea/coffee, and a yarn on the porch when passing through the West Coast

About Josh James Kiwi Bushman family
First of all, welcome to my Patreon page and thankyou for considering throwing me some of your hard earned cash to watch my productions and contribute towards the costs.
 
 How did I end up doing this for a job and why did I choose Patreon?

Well, about 5 years ago, after almost going bankrupt and losing our home and business due to  injuries rendering me unable to work for 6 months, Kristen and I decided to just forget all about the negative stuff and the stress of struggling to pay the bills and mortgage and feed our family, and focus on positive things only, set ourselves some goals and do our best to live within our means. If we went bankrupt it would not matter - because we would still have each other, so we came up with some alternative plans on what to do with our lives.

 After putting in writing, a bunch of different paths that we could take, I decided to do what I loved and film it and get my own TV show. Heck - if Matt Watson could do it with fishing I figured I could do the same with hunting. So I purchased a gopro, taught myself how to edit videos and got stuck in.

Basically, I have turned our lifestyle into a business to support my family.

 I posted free vids on youtube for 3 years, got a heap of followers and a few gear sponsors, but was still not getting any income from it. My sponsors only provide a bit of gear, no money, and youtube add revenue averages around $80 per week - then someone suggested Patreon.  As I was going backwards not forwards and none of the television networks were interested in giving me a break, do to my rough and ready style of telling it like it is.

 I figured Patreon was a move in the right direction.

 Behind the scenes there is a fair bit of work that goes into the final product. Its not as simple as filming stuff and plugging the camera into the internet to upload.

To run this business, it takes 2- 3 days of sitting at a desk, answering all the emails, answering all the comments on youtube, messages on The Kiwi Bushman facebook page, Patreon comments, DM's on instagram, all the social media posts etc, editing the videos, rendering, double checking, sorting footage from 4 cameras, adjusting sound levels, organizing clips, matching the colour, grading, searching for new music, watching 'How To' videos to up my skill level, cataloguing and shuffling, dropping and dragging, all the other time spent filming, travelling ( lots of travelling between locations, over 1000km per week ) climbing hills, petrol and oil, diesel, road user charges, more petrol and diesel, payments on the 4WD ( its not sponsored, its a lease vehicle) jetboat maintenance, replacing camera equipment - cause filming outdoors is real hard on gear and cameras get wrecked all the time from moisture issues, maintenance of gear, internet and website associated costs, and putting food on the table for my family and paying the mortgage and other stuff.

 The costs are high as is the mental stress.

 Seeing as the money was going out and not coming back in - the solution was public support via a pay per view platform - I asked for your help and I got it, bloody spot on!

You guys like to watch the missions I get up to, I like to make videos for you to watch. Its a win/win

 For a couple of your hard earned dollars a week - I can now dedicate the majority of my time towards making videos and make a living from it while keeping you entertained.

You can choose how much you want to contribute - starting at $5 USD per month ( sorry, cant do NZ dollars on Patreon)

 In exchange you get to see my videos cranking on a regular basis. I aim for a video every tuesday, plus a free to air fishing video per month on youtube. (to keep Jason from DNA boats, and Honda and my other fishing sponsors - happy)

 As the budget grows I will be able to travel further afield and visit more regions, chase more game and do more exploring.

 We appreciate your contribution, it is not easy staying creative and cranking out good content week after week but I do enjoy it and it enables me to live a lifestyle a lot of people can only dream about.

  My family and I thank you for enabling us to live a life of adventure and spread the positive message to one and all. We are truly blessed and I have some exciting plans for the future.

 I especially, appreciate being able to do this for a living - You make this possible!

Cheers

Josh James - Kristen - Charlie - Jack and Sonny Jim

Hello there,

 What changes will this goal enable?
 
 -I get a camera operator!!! At the moment I do a lot of filming of hunting and fishing and being a one man band is a bit of a mission as I need to hunt and fish and capture it all on film. Luckily I have patient mates that allow extra time for all the mucking around that comes with video production. Having a camera man will leave me free to be more creative and focus on the storyline and shots I need as well as enabling me to actually do more hunting and fishing and presenting. Freeing me up to direct will make the productions a lot smoother and more enjoyable.
 -I am slowly managing to upgrade the camera gear, drone, better lenses etc...  The environments I film in are very hard on gear and equipment is always getting broken. Having more equipment and better equipment will lift the production quality immensly.
 -You get monthly live prize giveaways with audience interaction and Q&A
 -Hitting this goal will enable me to produce a top quality, 20 minute video weekly, with a variety of content featuring us, our friends and family out hunting and fishing with more kiwi culture, plus clips posted on social media every couple of days
 -'The Department of Awesome' newsletter gets mailed monthly - this is focused on living a happier and healthier life and making your situation in life as awesome as possible.
 -Regular social media snippets of where I am and what Im up to for patrons only - bar shouts when Im at your local and other cool stuff.
 -Better content, more areas visited, North island, all round the South island and Stewart and Chatam Islands. This means more species chased. Bigger and better!

1 of 1
By becoming a patron, you'll instantly unlock access to 543 exclusive posts
By becoming a patron, you'll instantly unlock access to 543 exclusive posts
Recent posts by Josh James Kiwi Bushman family
How it works
Get started in 2 minutes