The Lab
is creating Experimental Music
Select a membership level
Lab Assistant 🧪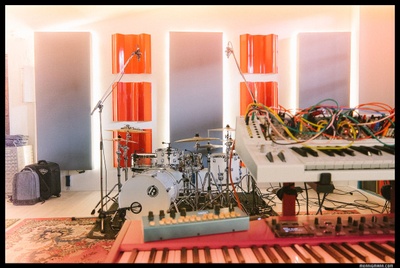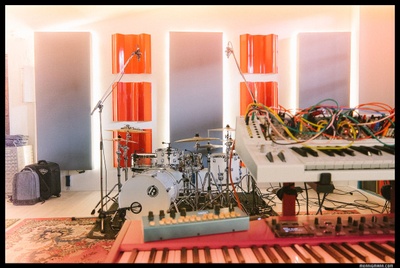 Our Lab Assistants provide the coffee - which we are really thankful for! ☕❤️
Access to:
selected new songs 
patron-only feed
exclusive videos 
behind the scenes pics
Lab Staff 🧬
The Lab Staff pushes us forward. Which is a good thing...! 
The Lab Staff gets the same stuff as the Lab Assistant, plus:
all new releases 
the whole back catalogue
Alchemist 🍯
The Alchemist gets the same stuff as the Lab Staff, plus:
access to our NOTOPIA and SAM back catalogue which are "Celebrating Life", "Fifty Shades Of White", "Another Life" and "Yet Another Life"
About The Lab
Who is The Lab?
We are Marc Mennigmann and Sven Kosakowski, brothers in mind and passionate sound creators. In 2012, our musical journey began, and we have kept accelerating ever since.                         
What is The Lab? 
To satisfy our growing need for freedom and space for the creative process, we just had to give birth to a unique place of our own: The Lab. An excellent studio for live recordings in the centre of Germany with that extra pinch of cosiness. At this place, we can create art and ignore any rules of the music business. 
How We Work
We want to make music. We invite musicians to jam with us, to play freely and let creativity and collective inspiration do its thing. With every bar and note we play, we follow the universal musical approach of Peter Erskine who said: "Don't play what you know, play what you don't know."
All sessions are recorded and reviewed for releasable material. It is the character of an experiment that can succeed or fail. It's the same with freely improvised music. Wonderful things can happen, or catastrophic things can happen. Both extremes are very close together, and that's part of the game. So we need to select the magic moments and prepare them for release. Mixing, mastering, doing the artwork, whatever. There are a lot of things to do.
Here is an example of a track we recorded, edited, mixed, mastered, and made a nice video for it.
What We Already Did
The first predecessor project of The Lab was in 2012. It was called SAM, and we invited Julie Slick of the Adrian Belew Power Trio to record with us. The session resulted in the releases "
Another Life
" and "
Yet Another Life
". The next project was called NOTOPIA. We invited Mike Keneally (Frank Zappa, Joe Satriani, Steve Vai) and prog rock legend Peter Hammill. These sessions were released digitally and as a CD. The album name is "
Celebrating Life
".
Our Intention
All of these projects and recordings are made without the usual rules of the music business. It is not about money and fame; it is about the moment and the art. With this project, we don't want to enter the charts but want to offer musicians a platform to create something far away from rules and expectations. The Lab wants to provide artistic freedom in the true meaning of these words.
We already talked to many musicians and invited them to work with us at The Lab. Most of them are intrigued by the idea and would love to begin immediately, but as you might guess, all this needs time and money. We built the infrastructure for recording, but we still need to pay flights, accommodation, food, you name it.
Therefore we need you to help us with this project. Any help is much appreciated. We would love to welcome you to the Lab community!
Think Big. Build a sustainable studio in paradise!
Okay, this is really big. But you can only reach what you can imagine, so here is our dream:


Once we reach the goal of $ 20,000.- monthly, we will start to build an Earthship at the Atlantic Ocean in Portugal. An Earthship is a kind of passive solar house that is made of mostly upcycled materials. This place will include a dedicated recording studio and enough room for creativity. A place where people are welcome to share real togetherness and peace.
1 of 1
By becoming a patron, you'll instantly unlock access to 17 exclusive posts
By becoming a patron, you'll instantly unlock access to 17 exclusive posts
How it works
Get started in 2 minutes