Micah BlackLight
is creating subliminally empowering, gorgeous art and erotica
Select a membership level
Fantasenshuite Level
Enter here ..access to all the work I post up to the $30 tier, and a one-time personalized thankyou email message blip
Includes
Patron-only content feed
one-time email gratitude blip from yours truly
Fantasenshuite Level
Welcome.. at this level, you get access to the feed and livestreams, and a random digital thank you card and/or wallpapers AND access to random hi-res image files monthly
*thank you cards and wallpapers sent out after at least six months
Includes
Patron-only content feed
random digital thank you cards and/or wallpapers
Access to random monthly hi-res image files 
Fantasenshuite Level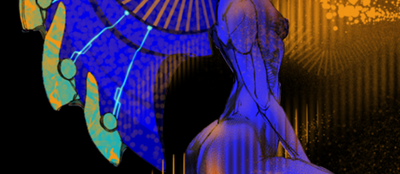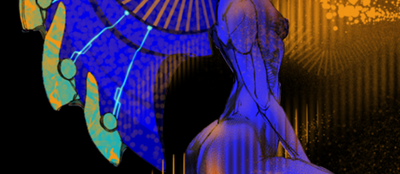 Well-cum on IN! .. at this level you get access to the feed, PLUS:
•access to more random monthly high-res image files
•a one-time digital sketch [naughty or nice] 
*digital sketche not sent until you've been a patron for at least six months
Includes
Patron-only content feed
random digital thank you cards and/or wallpapers
access to random monthly hi-res image files 
one-time digital sketch [naughty or nice]
About Micah BlackLight
ooooKAY!
I'm now supposed to tell YOU why you should pledge to ME. How I'll be using your support, why I'd want it in the first place.

Well here goes: I am a creator. Period. Always have been. 
I cannot HELP but create. I see things and immediately plot lines and backstory, details and concepts come flying out of the aether and into my skull like super-sonic jet bats with cerebral cargo. I have also chosen Inspiration as my purpose during this lifetime and that runs as a steady, underlying theme in every piece of work or content I put out into the world.

Ultimately I intend to use this page and YOUR support to pursue one of my most ambitious creative visions, a project called the L.E.R [Le Erotique Randomme]: a long-term, multi-media, multi-aspected erotic project of epic proportions that lights me up just thinking about. To create works of sex positive, body positive, multi-ethnic erotica in manifold media that serve to uplift, invigorate, inspire, titillate, arouse and heal through the simple expedient of being UNDENIABLY BEAUTIFUL.

Your choice to become my continuing patron directly translates into the creation of incredible, unique, well done art and erotica in several forms. Your support fashions a container within which I get to live even more fully as a proud papa to my BEAUTIFUL daughter, partner to my unmarried-for-twelve-years-running wife, and CREATOR OF LOTS AND LOTS OF AMAZING, ENVELOPE-PUSHING, PARADIGM-SHIFTING, HOLYWHATAREYOUTHINKING AAARRRT!!!
WELL! The first time I reach this goal, I'll actually be able to impact one or two of my bills. THAT will be AWESOME and BECAUSE that'll be awesome, I'm going to do two things:
LOSE MY MIND a little bit on camera and post it up here.. then mebbe do a thank you illustration and post it up high-res for those who wanna download it
2 of 4
By becoming a patron, you'll instantly unlock access to 113 exclusive posts
By becoming a patron, you'll instantly unlock access to 113 exclusive posts
Recent posts by Micah BlackLight
How it works
Get started in 2 minutes