Leah Recor
is creating Law of Attraction messages for parents!
Select a membership level
You See Me & I Thank You!
I have survived everything in my life so far and you are here validating me and supporting me. You are amazing and I thank you! You will get access to my patron-only feed where I I talk about everything behind the scenes of my videos and workshops, my personal life and sometimes inappropriate stuff. Sorry about that by the way. Everything here gets flushed out and discussed. I'll post the my playlists of content I listen to inspire me keep my vibrations positive. You can answer polls about what you want to see on my content and be heard the way you hear me! It's kinda like being my best friend, but different. You can ask my actual best friend what that is like for her. 
Membership Access & Self-Love Workshop
Here's a gigantor virtual hug and my heartiest thanks! If we ever meet in person you'll get a real hug! I'll try to remember to ask you if you want that hug first. You get everything from my prior tier plus access to my The Abundant Parent Membership workshops. I can't take full credit for the amazing information you'll receive from my guests each month as we tackle the core struggles in parenting future gurus! Plus the guests almost always have giveaways!  You'll also get my Self-Love for the Busy Parent workshop.  (This is not one of those porny sites, so when I say self-love… I mean self-care. I'm glad we cleared that up!)  
Screenings and PDF's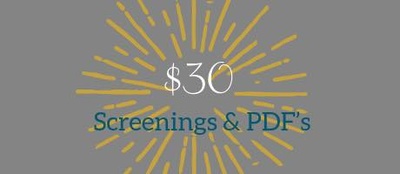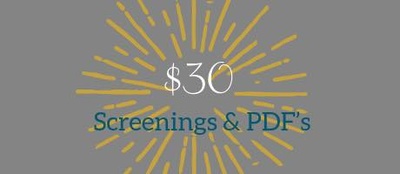 Your generosity is so beautiful! You get everything from my prior tiers plus advanced screening access to the companion podcast I'm creating for when the Abundant Parent Community Workshops reach their one year anniversary and and are released to the public one by one. The companion podcast will discuss my personal journey with the topics discussed in the workshops. You also get PDF's of drawings and brainstorms I've created each week. I'll also discuss with you fun or serious stuff. I'm what-you-see-is-what-you-get so expect authentic, raw and real. You hear about the new concepts I'm exploring to support myself and kids, what's in my tea cup, new health food discoveries and the occasional rant. I sometimes do video chats. I will go live wherever I am, so at speaking gigs, home with my kids, sometimes just home with my dog, maybe the park.. I know.. the options are beyond beguiling. I really appreciate these talks with you all and the feedback I get inspires me and keeps me going! 
About Leah Recor
HEY ABUNDANT PARENTS!
I launched the 
Abundant Parent Community Membership
in April 2018 as a way to provide parents tools to raise children in a holistic and organic lifestyle and knowledge their own power to create a fulfilling life. A few months later, I began my 
Youtube Channel
educating parents on the Law of Attraction and their role to guide children to trust in their own intuition and path.
Everyday parents struggle with the social conditioning of the world surrounding their family.They see children learning to compete for success and learning to see the world as a place full of lack and suffering. But, parents who see the world as abundant teach their children that they too can expect abundance and that there is in fact, enough for us all.
Do you wish to guide your children to:
Recognize and use their intuition?
Know their truth and use it as a measure of morality?
Set intentions and watch them manifest?
Find life to be fulfilling and joyful?
Have a strong self confidence and drive?
Then you'll love my workshops featuring experts in their fields, my videos and the honest and vulnerable insight you'll receive access to through my membership here on Patreon.
Each month I deliver 4 videos on the Law of Attraction for Parents and endless content on social media, as well as a monthly workshop featured in my 
Abundant Parent Community Membership
. I'm also blessed to be featured on other pages and websites as a content contributor. I believe this kind of information should be available to people who can't afford to pay a membership or be a patron so I try to share as much as I can for free. This is what makes Patreon so lovely!
I was the young daughter of a mother who spent 14 years fighting cancer, and then a motherless daughter, a diagnosis of PCOS, a survivor of assault, a survivor of infertility and miscarriage, a stay at home mom for nearly a decade abruptly become a single mom through divorce…. and find that I am now an author, a speaker, a coach, capable of self-love, a powerful creator of my reality, and a guide for my children to discover their power and joy.
For an overview of how Patreon works, they've got a great video
HERE
.In a nutshell, you give Patreon your credit card or paypal and you're charged what you choose (your level of support of me) at the end every month.This supports me and the other small businesses I highlight in my workshops. Your support also helps me to pay my general costs-of-doing-business as well as supporting my family as a single mom.If you'd like more information about how Patreon works or need help with your Patreon account you can view a ton of resources on Patreon's support page and contact their support team directly:
http://support.patreon.com

I treasure my $3 patrons as much as my $1000 patrons, I read all your comments, I value your insight and respect your journey.
If you are already one of my patrons…Thank you from the depths of my very existence.  You are helping me show my daughters how a strong woman shows up everyday for what she believes in.I love you.
Whether you've just recently found me through
my book
, my 
Youtube Channel
, my 
website blog
, 
Facebook
, or 
Instagram
(or other social media platforms) I invite you to join this community and co-create with me the beautiful, authentic truth surrounding parenting.
Love, light and ABUNDANCE to you and yours.
Leah
P.S. if you have questions, please submit them on facebook.
By becoming a patron, you'll instantly unlock access to 26 exclusive posts
By becoming a patron, you'll instantly unlock access to 26 exclusive posts
Recent posts by Leah Recor
How it works
Get started in 2 minutes