The Accidentals
is creating punk folk music with strings
Select a membership level
Goats and Cheese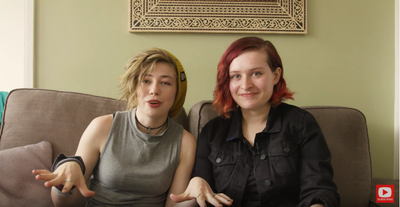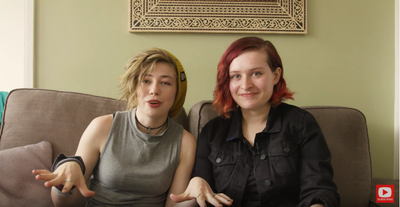 Welcome to the FAMclub!!
Join the
Goats & Cheese Tier
and we'll share: 
Access to our Secret YouTube Channel that hosts our Patreon exclusive cover videos, "Meal Talk" chats, "Song Evolutions," behind-the-scenes content, and more 
Weekly discussions, polls, merch giveaways, caption contests here on our Patreon-Only feed
First Access to new songs, music videos, artwork, photoshoots, and opportunities to be an extra in one of our videos!
Access to our podcast, Bucket Seat Chronicles!
#TUESDAY Tour Blogs (a weekly deep dive into our heads and the crazy things that happen daily in The Accidentals world, alternating between Sav & Katie)
And our Monthly NERD OUT Sessions, where we bring in a guest to talk about something nerdy they do - anything from environmental science to beer-making to writing to sci-fi novels, building instruments, professional DND, you name it.
Tigers and Arrows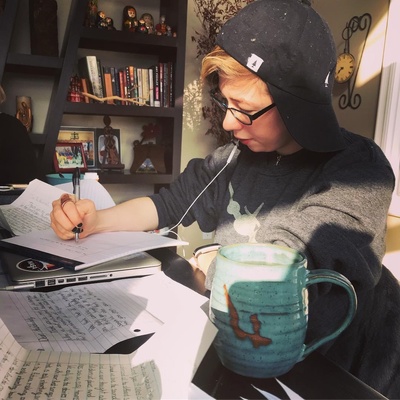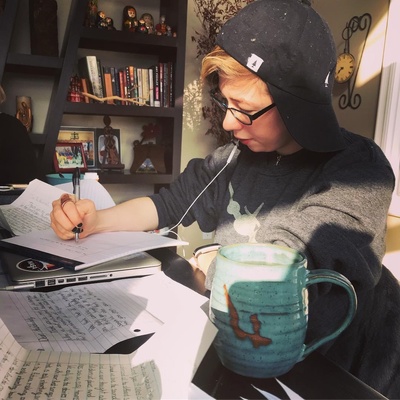 Want to know what it's like to be on the road with us? 
The
Tigers and Arrows Tier
includes  more personal access to:
Patreon-Only Feed
Secret Youtube Channel
First Access
Bucket Seat Chronicles podcast
#TUESDAY Blogs
NERD OUT Sessions
New Music Fridays! Every Friday, we'll share exclusive demos, rough mixes, or songs-in-progress, including unheard co-writes with other artists!
Lightning and Roses
Let's get to know each other! 
The
Lightning & Roses Tier
includes more interactive access:
Patreon-Only Feed
Secret YouTube Channel
First Access
Bucket Seat Chronicles podcast
#TUESDAY Blogs
NERD OUT Sessions
New Music Fridays
Monthly Book Club! Once a month, we pick a book for all of us to read and host a Library Livestream (virtual book club) to discuss!
Monthly Trivia Night Party! Once a month, Michael hosts our Trivia Night over Zoom.  Bring drinks and snacks, curl up on the couch, and let us quiz your general knowledge skills!
About The Accidentals
Hi Guys!
Thanks to Mark from Ludington (Michigan and Again was his idea) we have decided to launch a Patreon.  Mark is a core supporter of the band - of music really. Every month he paypals us $20 and we always see it come in and think... "
We should do something cool for him
".
Mark is in the FAMgrove. FAMgrove is a private page on Facebook of core supporters and we are not getting rid of it but we are no longer adding FAM to it. If you are in FAMgrove you are "the early years" supporters and there's a special place in our hearts for you. We will keep FAMgrove open and still have the yearly party and all the perks. :)
We want to create a better experience.We want it to be more than just a page. We want to be connecting with you consistently, giving you guys tons of members only content, and letting you in on all our newest creations FIRST!
We have been following Amanda Palmer and Megan Slankard's Patreon page and love getting the inside day to day scoop on their lives and art. Both of them are super connected to their base of core supporters and they share some of the best content on the internet.  They send out requested cover songs, videos, blogs, and giveaways all the time.  We are excited to try to be more connected that way. We always post where we are going to be and small clips from the road but this...this is where we can be really collaborative and have some fun. 
So, what is the Patreon FAMclub?
It is just an extention of FAMgrove. This is our community of special forces, core supporters. The place where we share our newest content-like music, videos, and creative projects- so you can get the inside scoop and connect with us (the band) and each other- your fellow members of the FAMclub.
Why join the FAMclub?
The more indie we stay, the more control we keep over the music and how much we can put out there. Your support keeps the wheels turning. There are different tiers to chose from, so you can pick how involved you'd like to be.
It's the most interactive and exclusive place for Accidental supporters on the internet.
You get cool stuff (see below)
Here's are some of the benefits when you join:
Access to our exclusive FAMclub Community Feed, where we post behind the scenes videos, share stories, host weekly polls, and get to know each other better!
Access to the TOUR BLOG - daily updates in real time. Get in the van.
Book Clubs and Album Review Clubs where we get to nerd out on things we love.
Acoustic Interactive Sessions where we play stripped down songs, never before heard cover tunes, and chat with you
The chance to screen our music videos and download the album before everyone else
Weigh in on FAM-related matters (like-which song should we make a video for? What songs should go on the album?)
First shot at limited edition VIP tickets and backstage passes. We announce them here first, and you get exclusive access to the secret link.
"Other cool stuff!"  We want to be creating this community together, and be constantly coming up with more creative ways to make it great. So we'll be taking your ideas for new perks and content to add in the coming months.
How it works:
Scroll through the perks on the right and pick which level you want. We wanted to make this accessible to everyone, so membership levels range from $5 to $100 a month.
2021 will be THE YEAR and it is time to prepare! It is time to go Global!

Thank you so much for being in our lives.  It has been a marathon for sure.  You guys have housed us, fed us, hugged us, and supported us so incredibly.  We can see the future and we hope you want to come along. We are super grateful for you. 
Much love,
Sav, Katie, & Michael (The Accidentals)
When we reach 250 patrons a month, an exclusive digital art poster will be designed and emailed to all patrons. We will host a live streaming interactive, all request show where no matter what song you ask for, we will have to try to play it.
We will also release our second episode of the Bucket Seat Chronicles Podcast on Patreon!

2 of 3
Become a patron to
Unlock 548 exclusive posts
Connect via private message
Recent posts by The Accidentals
How it works
Get started in 2 minutes