My name is Alison Parker and I'm an award-winning screenwriter and director. My short films have screened at over 100 film festivals around the world, and my scripts have placed in the semi finals of several top tier screenwriting competitions. You can view all my stuff on my brand new official 
website
! But there's one thing I haven't done yet, and that's:
Write & Direct a Feature Film!
If you become my patron, you can help me achieve my dream! 
That's me, directing Jacob Tremblay in his first leading role!
I stopped directing 
short films
in 2015 to focus on screenwriting, specifically feature film scripts.
My plan is to sell a screenplay and
force
convince the producers to hire me as the director, too....(awkward pause).... Hey, it could happen! 

Two of my screenplays are feature versions of my short films!
In addition to screenwriting, which I stream Monday - Friday on my personal
Twitch
account, I also host a
weekly table read show
and
run a
Discord
community of over 600 screenwriters, directors, and actors.
But sadly, none of that stuff pays the bills. I cannot continue to create art with zero income. So either I make less art, or I find a way to make money doing what I love. That's where Patreon comes in!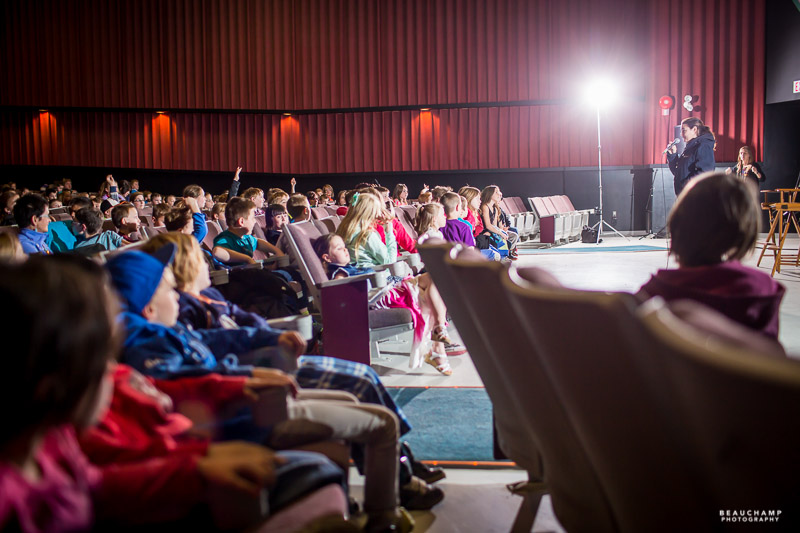 That's me doing a Q&A with hundreds of school kids who just watched my film!
I know it's asking a lot, but for as little as $1 a month, you can be a part of my journey to directing my first feature film. Your support will allow me to spend more time
writing
and less time doing
soul sucking day jobs
. I know, we should all be so lucky, right? I was amazed to discover that there are thousands of creative artists supporting themselves partially or even completely via Patreon. Patreon allows fans to support their favorite artists with a monthly pledge, and artists to keep putting their art out into the world. I'm hoping that Patreon will work for me, too.
Check out the sweet rewards
exclusively for my patrons
on the right!
With your support, I'll be able to:
Live-stream screenwriting 5 days per week on Twitch.
Keep up my several co-write projects on weeknights.
Submit my scripts to top-tier screenplay competitions.
List my scripts on Inktip and The Blacklist.
Pitch producers and agents on Virtual Pitch Fest.
Promote my work via my site and social media.
Host my weekly table read show on Twitch.
Pay my rent, car insurance, food and utility bills.  
My intention since the day I began making films was to create art that makes people
feel something
. I'm motivated, passionate, and driven and
I will not stop until I kill you
...no wait. No. I meant to say, I will not stop
until I reach my goal
!
Thank you so much for supporting what I do!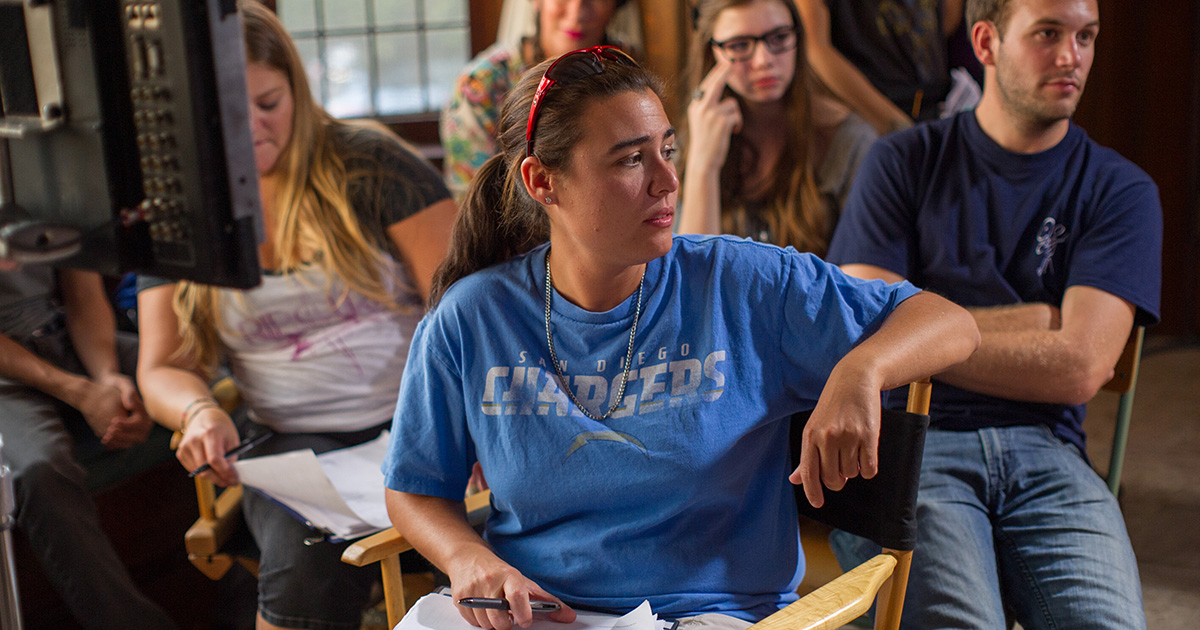 That's me, wondering if I'll ever get to do this on a feature film.
How else can I help?
Purchase my 
short films
on Amazon, iTunes, VHX, Vimeo on Demand or Amazon Instant Video. Order an autographed DVD from my 
website
. Share my 
Patreon link
via your social media. Or just send me an 
encouraging message
to not give up my dream!
What is Patreon?
It's a way for you to help support the artists you love, and a place to find new things to love! It's easy to contribute, just choose the tier of contribution you'd like to make every month on the right and click!
It's a bit different from sites like Kickstarter & Indiegogo (where you make a one-time donation to a specific project). Here, you would be agreeing to make a smaller recurring monthly pledge to help sustain my directing/screenwriting work more generally. If you want to learn more, here is a 
short video about how Patreon works
.