The Anthropologists
is creating investigative theatre and community events
Select a membership level
Not-So-Secret Admirer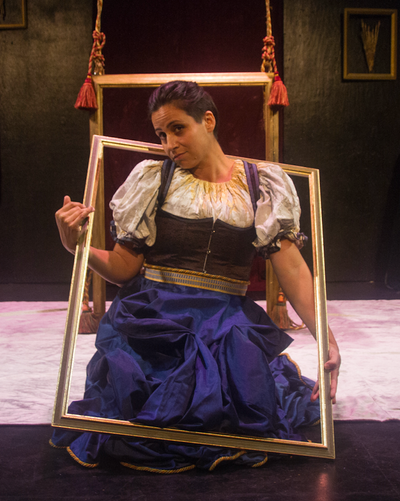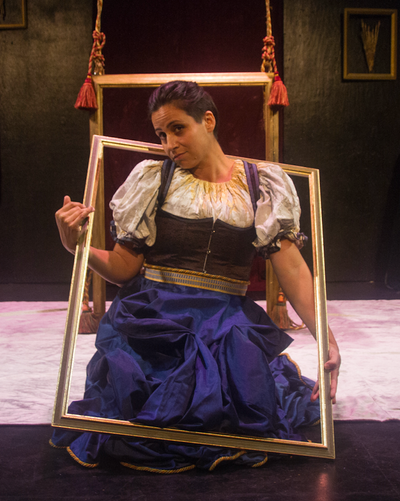 Whether you are sending us love from afar or right around the corner, we love you right back.  Your public declaration as a valued supporter will be known to all. Plus, think of all the good karma!

Benefit Round-Up:
• Name listed on website & programs
• Social media shout out
• Invitations to our Zoom & Tells (Behind-the-scenes content)
• Advance links to listen to Shorts Edition, our "No Pants In Tucson" podcast

Observer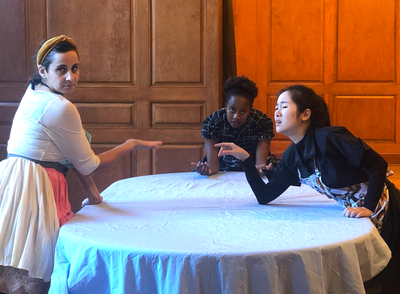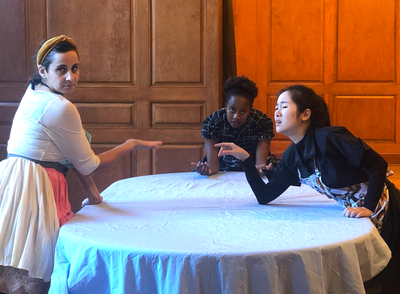 You are an enthusiastic fan! You are passionate about our mission. You know that a little bit goes a
long
way. Your name will be etched among the stars, as well as on our website and in our programs. We'll sing your praises on social media!
Benefit round-up:
Name listed on website & in programs
Social media shout out
Invitations to our Zoom & Tells
Advance links to listen to Shorts Edition, our "No Pants In Tucson" podcast
NEW: Artist-curated Spotify playlists
NEW: Work-in-Process content
Traveler
You are a devoted donor.
Your monthly contributions will build a strong foundation for our general operating expenses. In return, you'll receive our heartfelt appreciation PLUS access to artist-curated Spotify playlists, work-in-process videos, podcast interviews with artists and invites to special events!  Additionally, you'll get to join our private Slack channel to share research, brainstorm ideas and keep up with our adventures.
Benefit round-up:
Listing on our website & programs + shout out on social media 
Advance links to our mini-podcast, Shorts Edition
Invitations to our Zoom & Tells
NEW: Artist-curated Spotify playlists
NEW: Work-in-Process video content
Access to private Slack channel
About The Anthropologists
The Anthropologists is dedicated to the collaborative creation of investigative theatre that inspires action. Celebrating our 11th year, our work has been described as "eerie and weird in the best way" (Culturebot) and "incisive, even necessary work for the present moment." (Culture Catch).

What we do:

use historical & scientific research paired with cultural artifacts to create dynamic theatre
build plays from the ground up using collaborative techniques
offer low-cost training opportunities to artists
pair performance with civic engagement and direct action
foster dialogue across all boundaries
Read our letter of support for the Black Lives Matter movement
here
.
Learn about our anti-racism work
here
.

"a promising young company"
Culturebot
Favorite stories we've brought to the stage:

"They have not only done the necessary research to drive their thought-provoking points home, but they do so in a way that I haven't seen before."
Theater Is Easy
But... how is this different from any other theatre company?
Unlike most theatre, the script comes... LAST. In an Anthropologists' show, our work is created through a deep dive into research. It's a laboratory environment where ideas are tested and analyzed and diverse elements are combined (physical theatre + source material + design concepts). The rehearsal studio is a space for artists of all disciplines - from designer to performer - to create content that is ultimately crafted into a finished play. Together, we write performance.
Each play can typically take 8-24 months to develop, from research and brainstorming to creative development and production.
Time and space are two of the rarest resources in NYC but we are committed to bucking the trend because we believe this is the way to great art.

"Gritty and gorgeous...inspiring, eye opening."
Media Harvest


What your patronage will fuel:
Your monthly support allows us to stay flexible and adventurous!
We pride ourselves in taking risks and jumping at opportunities, like bringing shows to festivals.
But we're also following good business practices (why, hello Quickbooks subscription and General Liability Insurance!).
A monthly stream of income will help us to achieve our goal of increasing artist stipends and paying for administrative support.
"The Anthropologists charge forward with humor, intensity,
and the madness of the moment."

The Theatre Times
Important! Although we are a non-profit, your Patreon membership is not tax deductible. If you'd prefer to make a one-time fully tax-deductible donation, you may do so via our fiscal sponsor, Fractured Atlas. Click
here
!
By becoming a patron, you'll instantly unlock access to 45 exclusive posts
By becoming a patron, you'll instantly unlock access to 45 exclusive posts
Recent posts by The Anthropologists
How it works
Get started in 2 minutes