Natalee | Psychic
is creating The Arteagan
Select a membership level
Pages
Access to The Arteagan — a private, members-only community
CAPRICORNER (Extra Psychic Messages & Tarot for Capricorns)
Daily Astrology, Tarot, and Psychic Posts
12-Sign Weekly Psychic Messages & Multiple Tarot Spreads
Knights
Monthly Horoscopes + Tarot Livestreams for All 12 Signs
New & Full Moon Tarot Spreads
Solar & Lunar Eclipse Tarot Spreads
Unique Digital Downloads 
Special Energy-Healing Tarot Spreads 
Plus Everything in Previous Tier
Kings & Queens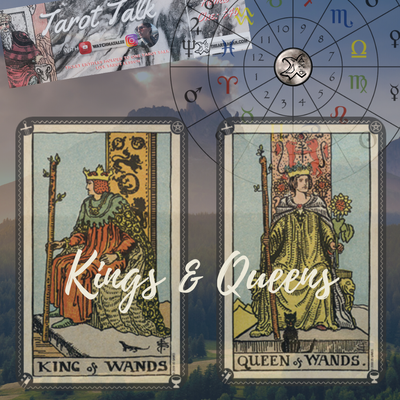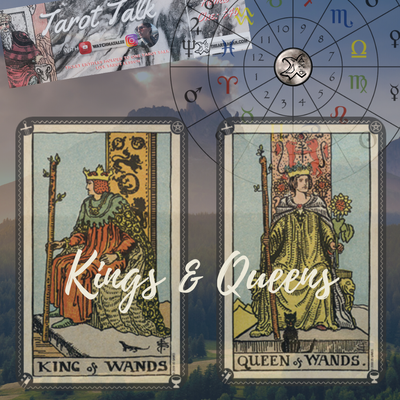 Monthly Tarot Talk class with Yours Truly! 
1 - 15-minute Life Purpose Natal Chart Interpretation
Plus Everything in Previous Tiers
About Natalee | Psychic
I'm
Natalee Arteaga
, and I'm a professional psychic. I do my part elevating humanity teaching others to develop their psychic ability, tarot channeling, and using astrology as a powerful reflective and predictive tool to navigate life. I work with hundreds of Querents in private readings and post free spiritual board meetings weekly. I love hosting psychic, tarot, and astrology salons live-streamed.
I'm thrilled to announce
The Arteagan on Patreon
— a private members community. Inviting those guided by their curiosity to psychism, magic, astrology, and the mysticism of the tarot to gather in this haven-extension from the corner of the internet that is TheArteagan.com. Together, I guide you through developing your own psychic ability, serving as a resource for your paranormal experiences, sharing astrological knowledge in birth chart analysis, planetary transits, as well as energy work for healing and empowered spirituality via the tarot.
The Arteagan is a judgement-free space to explore your own experience with the supernatural with people who share your values of Truth, Love, and Integrity
.
When you join The Arteagan, you'll be connecting with exceptionally unique and cosmic, high-vibrational individuals from all over the world.
I'm building this community on Patreon so that it's easier and faster for us to stay intimately connected as I help you grow and evolve in your process of spiritual maturation. To support this extremely individual process of spiritual evolution, I've designed the tiers of membership to organically follow your own guided natural progression into deeper esoteric knowledge, psychic skills, and practice. Feel free to hop on, hop off, toggle up, toggle down. I'm just grateful and happy I can something unique for you at any point on your spiritual adventure.
Offerings include:
12-Sign Weekly Psychically Channeled Messages with Multiple Tarot Spreads
Special Capricorn-Only Psychic Channelings & Tarot Spreads
Daily Astrology, Tarot, & Psychic Posts
New & Full Moon Tarot Spreads
Solar & Lunar Eclipse Tarot Spreads
Unique Digital Downloads
12-Sign Monthly Horoscopes
Special Energy-Healing Tarot Spreads
Tarot, Practical Magic (Psychism), and Astrology Classes & Workshops
24/7 chat room
1 - 15-minute Life Purpose Natal Chart Interpretation
Monthly 15 or 45-minute Personal Psychic, Tarot, & Custom Astrology Readings
First to receive my Psychic Channelings
And more!
Thank you so much for supporting this work. It's an honor to be of service.
🌟 Natalee
$2,306.25 of $4,000
per month
When I reach $4,000 a month I'll buy camera equipment for readings, classes, AND documenting poltergeist activity!

Camera equipment is so incredibly expensive yet I would really LOVE to give you all much better quality with picture-in-picture so you can see the cards on the table too. 

PLUS! It would be SO COOL to record the poltergeist activity and show you guys the paranormal (as well as PROVE paranormal activity) with actual footage. Recording paranormal/poltergeist activity requires special recording equipment too so that adds to the expense.  

Thanks to anyone who has EVER supported my mission I'm sending you my most GRATEFUL photons 💕 ✨ 🌟 
1 of 1
By becoming a patron, you'll instantly unlock access to 1,160 exclusive posts
By becoming a patron, you'll instantly unlock access to 1,160 exclusive posts
Recent posts by Natalee | Psychic
How it works
Get started in 2 minutes