The Arterie
is creating Prescription Art for Troubled Times
Select a membership level
Arterie Client / Creative Friend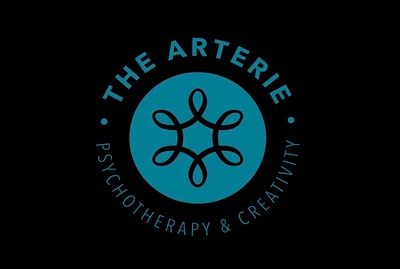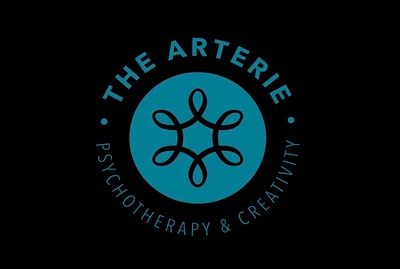 Our foundational tier is for Current Arterie Clients and Creative Friends -- that is, for those who already meet with Sarah in clinical psychotherapy or art therapy sessions in a live setting, and for those personal friends who wish to show their support and access our material on an ongoing basis.

This is a value-added proposition for children, their parents, and adult clients and friends alike. We would give it away for free, but Patreon requires that we charge at least a nominal monthly fee for hosting -- and obviously, we have costs of our own to produce, post and promote. We're sure you'll agree that it's worth it... you will always have early access to newly posted materials here, and rather than emailing you every month, you can opt into Patreon's notification system to request updates whenever there is a new posting here.

In the future, we hope to incorporate live Q&A events as well as much more... so stay tuned!


Donor Level
If our existing Arterie clients are the sparks that ignite the flame, then Donors are like the kindling we hope will feed off that flame... and in time, with the help of a few larger logs, feed the roaring fire and inspire us to keep creating.

Additional Donor benefits -- including special events, community-building, and more -- will be announced in the coming days and weeks.

Stay tuned, one and all -- and thank you so much for your support!



Patron Level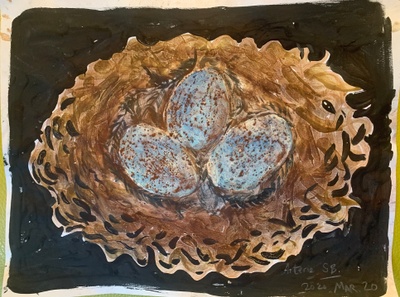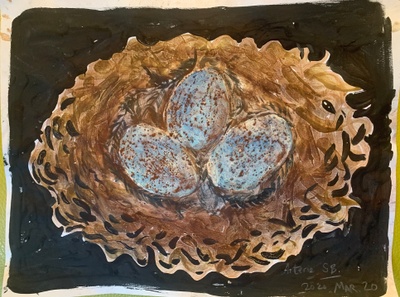 For those with the means and who feel strongly about what we're doing here on Patreon -- whether you're an existing Arterie client who feels strongly about what we're investing in or a passing traveler here on our Patreon site -- the Patron level deserves particular gratitude.

With a host of Patrons backing us, we will be able to invest more of our time in the planning, development, production and promotion of our video and podcast series.

We thank you for your patronage -- and we will be outlining specific monthly and recurring benefits for the Patron level in the coming days and weeks.


About The Arterie
"Sarah, you're the Bob Ross we all need for this pandemic."


-- Unattributed

Well, all right then. May it be so -- and may we all get through this together.
My name is Sarah Brodie, and I'm an art therapist, psychotherapist, and co-founder of The Arterie, in Burlington, Ontario.
I'm new here on Patreon, where I'll be crafting rich, immersive art-making prompts for families and individuals alike to share in during the Great Pause and whatever comes next... all presented with the help of my family, living as we do on the edge of the
edge
of the big city, within walking distance of the woods, where -- like each of you, I'm certain -- we are tuning into the Covid curve with heavy hearts.
For those of you riding out the Great Pause well enough not to need psychotherapy, many blessings have already come to you. Let's keep it that way?
For those of you who find yourselves asking questions you never expected to ask, and perhaps confronting anxieties you never expected to confront... well, let's lean in a bit... and let's have that conversation in time.
For now, if you haven't already done so, please watch our short film,
Equinox
-- a true labor of love and the first of many creative prompts we'll be rolling out here on Patreon over the coming weeks and months.
Equinox
was filmed in a single day, just over a week ago, directed, scored and edited by my husband, Arne Rickert. It represents the best of what we aspire toward -- weekly, monthly, and beyond -- with patronage from people (like you, or like someone you know?) who are looking for muses that ask good questions... and then listen carefully for the answers.
Creative Prompts:
Perhaps your family has a teen whose psychological work is to find his or her tribe, a sense of belonging in the world. And right mid-that comes... isolation.
Perhaps your household includes children who are struggling to make sense of this drastic change in their world, in their own way.
Perhaps you, like me, are going to have to get really creative to rebuild your business or craft after work dropped off.
Perhaps this Great Pause has you craving creativity and free expression, in the face of other restrictions.
The Arterie on Patreon won't be engaging in therapy. Trauma-informed therapy is real bodies in a room, for an hour, week after week, patiently, gently leaning in. It's being good company visiting (and witnessing) what is beyond words. Sometimes art helps these things be born into words... and into real healing.
But now that I have the eye for it, I see trauma in our culture.
And despite myself, I am no less called to address that level of things -- the big picture -- than I am devoted to my own patient clients.
My CV in short:


Art therapy is a profession as old as I am, in Canada and elsewhere. That said, for a minute, when I got this calling, I imagined that I had invented it.
Au contraire...
I apprenticed under many wise healers in my years of schooling -- and still do. From these masters, I learned to call on people's innate creativity, to feed them the right art materials, not
too
much direction, just enough to get them going, in such a way where they surprise themselves with depth and beauty and meaning.
Advice-column style, I intend to draw on that experience here: my work in hospitals (children's oncology, no less), schools, addictions rehab centres, and as of 2013, my own thriving practice as a co-founder of The Arterie. I will fold in the formal training I've done since then too, always striving to take my work into the neglected corners of the psyche: psychoanalysis, for one, and child development, and parenting. I've also recently added a special method of training people to be eloquent when they are emotionally 'activated', especially in relationships where there are chronic locked-horns. This has been developed by my long time mentor, psychologist Polly Young-Eisendrath.
Now, in these lockdown days, I'm attending to a dream that won't leave me alone:
I am so full, too full— thick—with insight.
I find myself using free time to write and create for the community I serve, trying to give away my way of seeing. Insurance, I suppose, against being a dead-end for the good stuff. For the past year, I have hosted free monthly seminars for both youth and for adults. Now, in a new and broader medium, I can post host those kinds of things here.
Here at The Arterie's Patreon site, you can expect weekly prompts that exercise your creativity and your original-digital-devices...
your hands!
Many ideas are floating about... taking shape, revealing themselves as we go along.
This new culture stream begins here with this film,
Equinox
.
Shot a mere week ago, on March 20, 2020, and following the prompts of another Patreon artist, the wonderful Julie Gibbons, I capture one art therapist -- me -- and my son's creative process for one afternoon. My husband filmed everything, bearing witness first, then crafted the visual narrative, scored a richly varying soundscape, and performed the acoustic tracks. And my muse, Julie, gave it her blessing: "such a magical interpretation of the prompt," said she.
So we're off to a good start, I think.
We'd like to craft more, here, for you, and ask, if you're a current client of Sarah's, to feel free to augment your therapy with this material.
Feel free, too, to share this invitation along -- the material we're able to produce and post here will become so much the richer for it.
For those of you who are not clients of The Arterie, welcome -- please enjoy our offerings here on Patreon... and please consider becoming a patron if you would like to see more. I will be spending time on as much of a weekly stream as the patronage affords.
And to all of you, for now, be good to those you hold close, be well... and enjoy
Equinox
.
With best wishes to all,
Sarah Brodie, MA, RP
March 31, 2020

Become a patron to
Connect via private message
Recent posts by The Arterie
How it works
Get started in 2 minutes