The Atheist Depot
is creating blog posts and additional media content about atheism
Select a membership level
Junior Skeptic
For those who wish to contribute to the Atheist Depot's upkeep and continued operation.
Professional Skeptic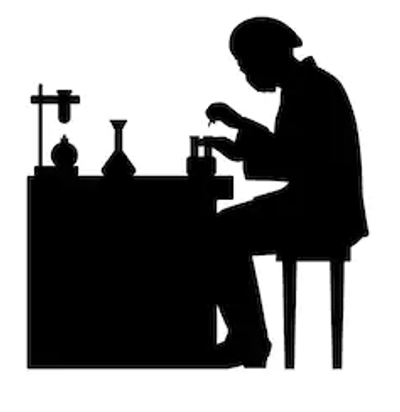 Contributors who wish to support the Atheist Depot at this level will not only revel in the fact that they help keep the blog and social media for the Atheist Depot alive, but they also get exclusive content! At this level you will be invited to an exclusive AMA session that Patrick Cullen will do twice a year. And on top of that, you get swag! You will receive one piece of swag (t-shirt, mug, stickers) every 6 months!
Ascendant Atheist
These top-level supporters of the Atheist Depot will of course take heart that they are supporting the blog and social media for the organization, but they also get even more exclusive content! As with the Professional Skeptic level, these supporters will be invited to the exclusive AMA sessions that Patrick Cullen will do twice a year. They will of course get swag, but even more than the Pro-Skeptics! You will receive one piece of swag (t-shirt, mug, stickers, etc.) every 3 months! Twice as much as the Pro-Skeptic level! You'll also receive additional exclusive access that no other fans have been granted to extra special content!
Lastly, you'll have the opportunity to place a special request for a blog post on whatever topic you request! Whatever subject relating to history, science, or religion that you would like to see will get covered (deliberately ridiculous requests will have to be ignored).
About
There is a lot of evidence that the number of people leaving religion behind is growing, but we are also seeing many attempts by religious conservatives around the world who are trying to establish theocratic rule. They want to sway governmental, educational, and social policies based on religious belief. This is offensive and must be resisted.

The Atheist Depot strives to be a place where people of all ideologies can learn more about secular thinking. Here you will find blog posts discussing topics about religion and atheism and learn more about the advancement of reason over faith.

The Atheist Depot is primarily run and driven by the efforts of Patrick Cullen. Patrick Cullen has been an atheist for more than 20 years and has spent a significant amount of time studying subjects in the fields of science, history, religion, and philosophy.

Check out our website at: www.theatheistdepot.com

When I've reached a $300/month contribution rate, I will begin a monthly podcast which will dive deeper into the various topics I've been covering in my blog.
1 of 2
By becoming a patron, you'll instantly unlock access to 1 exclusive post
By becoming a patron, you'll instantly unlock access to 1 exclusive post
Recent posts by The Atheist Depot