Theatre of the Ancients
is creating Performance inspired by the Myths and Ancient Culture of Ibiza
Select a membership level
Balàfia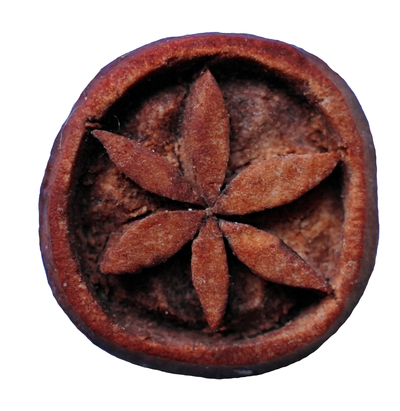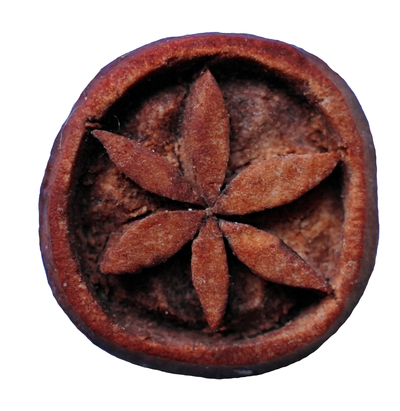 You will receive Joanna Hruby's monthly, in depth creative blog, in which she reflects on current creative projects, inspirations and life on the island of Ibiza, which constantly shapes and drives her work.

Priority ticket-booking information for all of our performances and events, *24hrs* before it is shared with the general public (tickets often sell out fast).
Ses Feixes
A monthly translation of an article or essay by a local Ibizan writer or journalist (translated into English from Spanish or Catalan, with a personal introduction from me), offering a unique glimpse into the culture, history, myths or folklore of Ibiza.

The Wells of Tanit podcast *bonus material*: including full episode notes, further reading links, exclusive videos, and original audio/English written transcripts of Spanish interviews so that you can listen in 'Versión Original' and develop your language skills.
Valle de Morna
You will have access to a monthly post which goes deeper into an aspect of Joanna Hruby's creative work or artistic processes. Expect honest musings on life and art..... the struggles, joys, fears, magic and chance discoveries that can line the artist's way.
About Theatre of the Ancients
WELCOME

This is the Patreon community of the Ibiza-based performance company, 
Theatre of the Ancients
, founded by Joanna Hruby in 2015. We use puppetry, masks, folk theatre traditions and ritual to bring alive the myths, folklore and ancient culture of Ibiza. We are passionate about reconnecting people with the authentic, ancient and wild soul of an island with a staggering history and cultural heritage, but whose international image has been grossly distorted by the damaging effects of mass tourism, globalisation and capitalism. Through this Patreon community we hope to find a new way to build a relationship with our audiences and supporters, and also to support ourselves.
Rather than selling over-priced tickets for our live events, we invite you to come and join a unique, self-sustaining artistic community - founded on the tiny Mediterranean island of Ibiza, but open to anyone around the world. By signing up to this community from 1€ a month, you can accompany us on an ongoing, year-round quest into the ancient, mythic heart of the island of Ibiza. You can gain an intimate glimpse into the creative processes behind our performances and projects, and you can learn about the ideas, inspirations, research and investigation that feeds into them. Our intention is to create more than a performance company - it's to form a community of people invested in understanding Ibiza's true identity, and celebrating its true, authentic culture.
The rewards we offer our patrons include an exclusive Patrons Discount for all of our events, the chance to book tickets 24hrs before they are made available to the general public, and access to recordings or live-streams of our performances. Alongside these offerings, Joanna Hruby shares a range of monthly posts including an indepth newsletter, translations from local Ibizan writers, her own original written texts, and reflections on her creative processes. Please have a look at our different reward tiers - there is one for every budget, it takes two minutes to sign up, and there is absolutely no commitment to stay. 
Read on if you would like to know more about our story, and our aims. 
ABOUT ME
I am Joanna Hruby, a visual artist, puppeteer, performance-maker and writer based on the island of Ibiza, in Spain, and originating from South West England. I have a first class honours BA(hons) degree in Puppetry from the Royal Central School of Speech and Drama in London, and have worked with the UK theatre companies 
Four of Swords
and 
Puppetcraft
. In 2015, I relocated to Ibiza and founded my puppetry and performance company, 
Theatre of the Ancients
. I also write, present, edit and produce the english language podcast 
The Wells of Tanit
, recorded beside the ancient wells of the island. My writings have been published online by 
The Dark Mountain Project
and 
Ibicasa
, and my prose-book 'When I was Furthest from Water' has been published  by 
Hedgespoken Press
.  
THE STORY OF AN ISLAND 

The different facets of my creative and professional work are in many ways a love story to the island of Ibiza, which I first visited in the late 1980's as a young girl, on summer holidays with my family. I remember that first, heady scent of distant pine forests engulfing my senses as they opened the aeroplane door, deep in the middle of night. I remember the thrilling, frenzied chorus of cicadas filling the balmy air around me, and how safe I felt - barefoot and alone on the path through the woods to the cliffs. I remember endless hours scrabbling over warm sandstone and the roofs of old fisherman's huts with my brother... feeling dazed, as though under the power of some strange, ancient spell. What I never imagined was that these childhood impressions would stay imprinted on me into adulthood, eventually leading me to make a huge and drastic life change... In 2015 I permanently relocated from South West England to Ibiza, finally agreeing to a silent pact that the island seemed to have been whispering to me over many years: in exchange for committing my art, and perhaps my heart to Ibiza, the island would take care of me.
So far, I have found this to be true.
(Image: Juan Barte 2020)


AN ISLAND'S WOUND

Since landing on Ibiza almost six years ago I've been on a quest to know and understand the island in the deepest possible way - and this journey has led me deep into the island's astonishing history, mythology, folklore and pagan heritage - subjects which are alive, current, and actually 
fashionable
 back in my native South West England, but which on Ibiza I have found to be, until recently, completely separated from mainstream culture, cherished only by the older generation locals and transmitted between them in their native 
ibicenco
.
The contrast between the staggeringly rich, multi-layered ancient culture of Ibiza and its global image as a cheap summer holiday destination and paradise for hedonists, DJ's and influencers is so great that it often seems Ibiza has two completely different sides that are strangers to one another, and divided by a deep crevasse, a cultural wound. If you want to know what happens to a place when it becomes estranged from its roots, divorced from its local culture, ecology and ancient ways... look to Ibiza. Several decades of mass tourism, globalisation and corrupt capitalism have severed a tiny, forested Mediterranean island into two broken pieces. Beneath the promotional campaigns, Instagram hashtags and sun-kissed bikini bodies there is an island of olive trees and red soil, silently screaming out in pain. The wound at the heart of Ibiza is a wound that can be found in almost every place on Earth, but on this island it is at its most exaggerated and pronounced.
Mending Ibiza's wound is the driving force behind all of my work. 
THE STORY OF A PANDEMIC


The current Coronavirus pandemic has turned Ibiza upside down. An island which, until recently, depended on tourism as 90% of its economy, and had come to welcome 8 million foreign visitors over the course of an average year, has spent the better part of a year prohibiting entry to anyone apart from residents. With tourism drastically reduced and the nightclub industry completely paralysed, there is a shared sense that when the pandemic is over, this island will never be the same again. Change has been brewing since way before Coronavirus. Ibicenco people, island residents, politicians, environmentalists and cultural critics have been crying out for a drastic shift for years - and now it seems a doorway of opportunity has opened.
(Image: Juan Barte 2019)
A NEW WAY
As an artist based on Ibiza, I am also sensing this doorway of opportunity emerge in my own work. As Ibiza re-visions its trajectory and re-evaluates its economic model, it feels like the perfect time for me to do the same. On so many different levels - global, local and personal - it seems essential right now to dive into the territory of the unknown, to sit in an uncomfortable space and ask the most urgent questions.
This is where Patreon comes in. Joining Patreon enables me to embrace a completely new way of working, of inhabiting this domain of un-formed, raw, developing ideas, and to welcome you, my audience, to inhabit it with me. Let me explain what I hope to get out of this Patreon platform, and why I'm inviting you to join me here:-.  
+
Bringing my work together via Patreon means that in these shifting times I can take you with me on a journey into the
processes, thoughts and stories
behind my artistic outcomes. I am increasingly craving an outlet which will allow me to focus on the larger scale, longer term  'journey' running beneath my work - the thread which connects these isolated artistic projects, leading me ever onwards to something much, much greater which is still in formation. Via Patreon I can return to the medium which underpins all that I do - writing - to share this journey with you as it unfolds.
+
 Through Patreon I hope to
bring together the different spheres
of my work
into a whole. This online portal will allow me to combine the two main branches of my work - my artistic and performance projects, and the writing, translating and podcasting work which furthers my research into the ancient culture, history, mythology and folklore of Ibiza. Patreon can help me merge these two worlds together in diverse ways, so that I can get closer to the place where they meet, which is my ultimate creative goal.  
+
Patreon offers me the chance to
form an international, online community
of individuals with a shared interest in excavating the myths and folklore of an island which has been known for all the wrong reasons, for decades. In the same way that globalising a tiny island has had damaging effects on its local community, I feel that creating a global online community to transmit information about Ibiza's authentic local culture will make small steps towards
mending
that local island community. 
+
Finally, through Patreon I hope to find
new ways of creating performance on Ibiza
, at a time when the island's performance culture is undergoing huge, drastic shifts. Until now, Ibiza's nightclub industry has dominated and dictated the mainstream 'artistic' culture of this island and established a set of norms around theatre, performing arts and storytelling which I find banal, uninspiring, over-sexualised and deeply misogynistic. To create a new performance culture on this island requires a whole new set-up in terms of finance, promotion, setting, performance site and audience relationship - I feel Patreon can help do this in a nurturing and sustainable way that is good not only for the artists involved, but also for the island.
WHAT I CAN OFFER YOU:
Here are some of the things I am offering via my different Patreon 'reward' tiers: 
+
 An intimate and honest glimpse into my creative practice - my hopes, challenges, inspirations, habits, routines and small joys. I will be sharing with you blog posts, reflections, sketchbook pages, behind-the-scenes images and videos, from both my solo studio work and rehearsals or exploratory workshops with my fellow performer-puppeteers.
+
 An intimate glimpse into the island I love... as seen from its lesser known side. Whether you live on Ibiza and wish to create a deeper relationship with it, or you don't live here but are curious to discover the indigenous culture lying at the heart of an island which has been misunderstood by the international mainstream media for decades, I will be taking you on a journey into Ibiza's hidden interior. I will be offering English language translations from local Ibizan writers and journalists, as well as my own essays, texts, poetry and short stories.
+
 A chance to be part of a new performance community on Ibiza. My Patreon community will have first access, or sole access to future performances, events and 'happenings' in diverse island settings, whether as live audience or via live-streams and exclusive videos. 
A NEW STORY STARTS HERE
If you feel curious, interested or moved to join me on this new adventure, please take a look at my different Patreon membership tiers, which start at 1€ per month and cater for all budgets. 
A new story is about to be written. 
I'd love you to help me write it....
(Image: Enrique Villalonga Juan 2020)
By becoming a patron, you'll instantly unlock access to 44 exclusive posts
By becoming a patron, you'll instantly unlock access to 44 exclusive posts
Recent posts by Theatre of the Ancients
How it works
Get started in 2 minutes