The Beat Museum
is creating A community to share stories & preserve the history of the Beats
Select a membership level
So Many Dead Presidents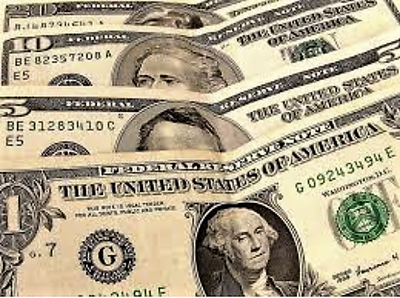 If you don't care about a reward, you may key in as many "Dead Presidents" as you desire, starting at $1

Half a Sawbuck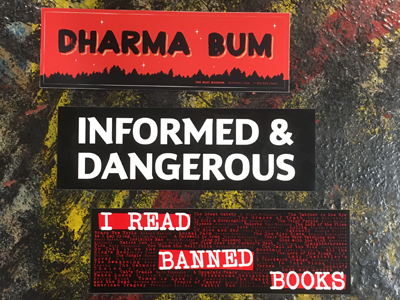 Toss in a single Abe Lincoln every month. It's like buying a friend a drink... without the calories.

Get our 3 most popular stickers - "Dharma Bum," "Informed & Dangerous," and "I Read Banned Books."
About
Why Become a Patron?

San Francisco has become astronomically expensive. That certainly isn't any secret. These days, the question seems to be "Who gets to remain in San Francisco?" The short answer is anyone who can afford it. If you're an individual making a lot of money, or if you're a tech startup flush with venture capital, you get to stay. But for artists and arts organizations the situation is dire, and the prospect of competing for survival with wealthy, profit-driven businesses is hardly a competition at all.

A better question is, what about institutions that aren't big moneymakers, but nonetheless make San Francisco the unique, wonderful place it is?

The Beat Museum has operated on an extremely tight budget since the day we opened, and we're proud to have accomplished a lot with very little. Since the beginning, our choice has been between running the Beat Museum on a shoestring budget, or not running it at all. We choose to do it anyway.

Ours is a labor of love, and we couldn't do this without the support and enthusiasm of our community. So many people have donated or placed on loan with us important Beat Generation artifacts, knowing we'll be trusted caretakers and provide a safe place for the public to enjoy these pieces of history.

While being a bare-bones operation has been both challenging and rewarding, it nonetheless limits our ability to fulfill our purpose—to tell the story of the Beat Generation.

Currently, it's what we sell in our gift shop that keeps our doors open, meaning there's very little certainty to our finances throughout the year, due to a number of variables. For example, tourism to San Francisco was down 4% in 2017, and we've felt the effects of the downturn. Because of this, we often have to make tough choices at the end of each month.

Can we pay all our bills on time, or do we need to buy additional inventory to sell in our gift shop? Is there enough money to both host an event and build a new exhibit, or do we need to choose one over the other? Sometimes things have to wait, and admittedly, much of our energy and focus is devoted simply to staying afloat.

Here's how you can help: By becoming a patron of the Beat Museum, you'll be allowing us to focus on what matters—making your experience of the Beat Generation the best it can be. Once a month, for less than the cost of a cup of coffee, a beer, or a gallon of gas, you can help us build better exhibits, display many of the items currently waiting in our archives, host more free public literary events, and further spread the spirit of the Beat Generation.

We've already done a lot with just a little. Your support can help us do so much more!

Please become a Patron today. Thank You!



Why the Beats & The Beat Museum Matter

The Beat Generation was a group of artistic intellectuals who became famous in post-WWII America. Jack Kerouac, Allen Ginsberg and William S. Burroughs were the most well known of the group but there were dozens of other writers, poets and artists between New York and San Francisco who identified as Beats. Most of the core group were friends of Allen Ginsberg and in the 1950s their informal themes seemed to be tolerance, compassion and having the courage to live an authentic life.

Every generation has its nonconformists, but the Beat Generation was the first group of nonconformists to have the benefit of radio and television. The Transcendentelist writers of the 1800s, Emerson, Whitman, Thoreau had the printed word only. The Beat Generation had electronic communication that went around the world. Because of this their influence was far reaching as their values were passed on to the next generation who became the Hippies of the 1960s.

Just a few of the icons of the 1960s who were influenced by the Beats in the early days were Bob Dylan and The Beatles, and because of the extended reach of these rock stars it can be said the message of The Beats went around the world.

The dissenters of the past such as the Beats and Hippies stood up for what they believed in and challenged the dominant paradigms of their day. The world needs this same spirit of the Beats today in an America that is still struggling with freedom of speech, racism, diversity, inclusion, terrorism and war. This is why it is so important for The Beat Museum to remain a viable institution in a fast changing world.

We will use these funds to cover our basic monthly expenses so we can focus our time and energy on providing new exhibitions, additional events and to build a stronger Beat community.
1 of 1
Recent posts by The Beat Museum