The Big John Show
is creating theater for the mind and audio entertainment
Select a membership level
Payola Players (Partner - Level 1)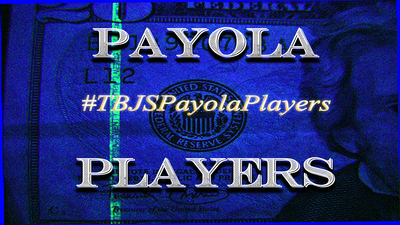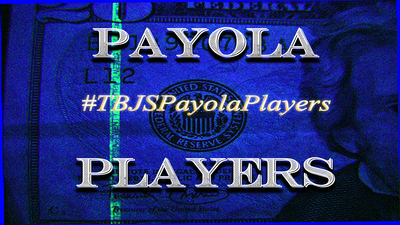 Payola is the illegal practice of payment or other inducement by record companies for the broadcast of recordings on commercial radio in which the song is presented as being part of the normal day's broadcast. All they really cared about was seeing their spins increase and DJ's would get special benefits. Not exactly what you will get here. However,  if you like what we do, then why not show it by becoming a "TBJS Payola Player"? This will let you see our select content:
Blog
Calendar
News
Participate in our monthly chat session
Personalized Birthday Shout-out video (if it's your birthday month)
We'll also do a shout-out to you on our show each time you renew!
*Every anniversary of the year you are a partner, we will send you a special gift... Nothing cheesy either!
** Be proud that you are a #TBJSPayolaPlayer with this tier! **
Driveway Listeners (Partner - Level 2)
Being known as a "Driveway Listener" is not a bad thing. In fact, it's an old radio term used to describe dedicated listeners who would go out to their vehicles in their driveway and listen to the radio station / favorite radio show because they couldn't get the signal in their house. These were the dedicated listeners who would sometimes drive to their favorite spots just so the could get a better signal to listen. In a sense, they would be what you are doing when you choose this tier. You'll get to listen to our:
Access to "Bravo Sierra with Big John" On Demand
Access to "Extended Play" 
Access to member Video Conferences
Exclusive content
All this along with Partner - Level 1. 
** Become a proud #TBJSDrivewayListener with this tier! **
Dedicated Patron (Sponsorship - Level 1)
Limited (8 remaining)
(Limited Availability) For your patronage / sponsorship, at this level we will display your name / logo in rotation on our website using one of the advertising sizes:
(550 X 250)
(728 X 90)
(250 X 114)
and mention you or your business each hour on our show during the opening segment at the beginning of the hour or during the second opening segment at the bottom of the hour (similar to "This segment is brought to you by..."). This is perfect for those of you, who want higher visibility for your own brand while showing support for The Big John Show. Considering we are exposed to 50,000 to 60,000 listener sessions each month, you could be seen and heard during that time. This package also includes all the perks in previous partnership tiers.  
** Become a proud  #TBJSDedicatedPatron with this tier! ** 
About The Big John Show
The Big John Show is heard weekdays from 10am – 2pm CT (re-play from 10pm – 2am CT) on TBJS Radio Network. Hosted by "Big John" Horton, a 17 year veteran of radio broadcasting, it's a unique show that goes in a different direction than most programs heard on terrestrial radio and online. If your looking for something different that stands out, you are in the right place. If you like what we do, one way you can show your support is to become one of our Partners. When we refer to you as a being a partner, we mean it!

To break it down, it would be the opportunity for us to work together. When you become a Patreon subscriber to our content, you become a partner of The Big John Show and the TBJS Radio Network. And here's the deal, we aren't just taking your money and leaving you out of it because the more we get each month, the more we will be able to expand our services and features. Along with that, YOU help keep the microphones on, music flowing, and the Pepsi pouring in our cups! We are serious when we say that ALL the money raised is going back into The Big John Show and TBJS Radio Network.

Because of all the support you give us, we will be able to continue our focus on providing the entertainment and services you like. We offer a variety of services from a number of different leveled tiers: "Payola Players", "Driveway Listeners", and four our radio industry friends, we offer "Voice-Over/Production". By selecting one of the partnerships, you will unlock some of the page features of The Big John Show website!

When we reach $50 per month, we'll start a special podcast series where we will interview one "Partner" every month and play it back during The Big John Show.
1 of 5
Become a patron to
Unlock 217 exclusive posts
Connect via private message
Recent posts by The Big John Show
How it works
Get started in 2 minutes