The Bittersweet Life
is creating a podcast for expats, repats, travelers, and dreamers
Select a membership level
Contributor to The Bittersweet Life
You believe in giving back to the art you love, and for that we are grateful. Patrons who pledge at this level will receive...

* Exclusive access to our "Super Secret Truth or Dare" episodes
Immediate access to the riskiest episode we ever made. Truth: What does Tiffany hate about Katy? Dare: Call someone from your past out of the blue. AND, for future editions, you're in charge. Submit any truth or dare you want, then listen in.
*Weekly mini-videos of us in our daily lives via the Patreon app Lens feature (similar to Instagram stories, but available only to Patrons at this level or above)
*Monthly bonus episodes only you get to hear, with exclusive Rome tips, topics too hot for radio, hilarious commentaries on past episodes, and more.
* A Bittersweet Life sticker with our arresting Caravaggio-themed logo that you can put anywhere to show your support for the show.

Supporter of The Bittersweet Life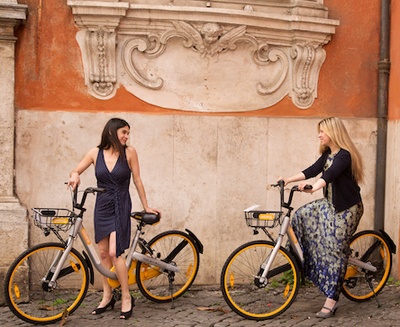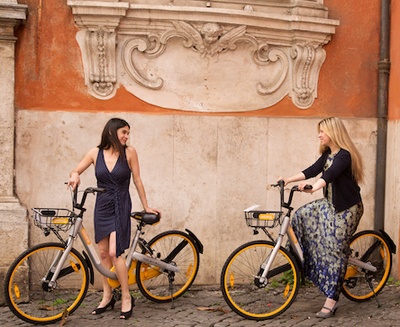 You want extra content? You got it. Patrons who pledge at this level receive everything in Tier 1 plus…

*Exclusive behind-the-scenes videos showing every aspect of the production of the show—basically how we do what we do
*Exclusive Q&A episodes with your questions sent in advance and answered live on air

Sponsor of The Bittersweet Life
Looking for access? It's yours. Patrons who pledge at this level receive everything in Tiers 1 & 2 plus...

*Live virtual meet-ups where you can chat with us live, ask questions, and share ideas
*Exclusive Rome articles by Tiffany you won't find anywhere else, including How to Move to Rome Without Losing Your Mind, Vatican Treasure Hunt, Rome's Urban Safari, and Seven Hidden Treasures in Rome Most Tourists Miss

About The Bittersweet Life
Hello current and future listeners of The Bittersweet Life!

For six years (and counting), Katy Sewall and Tiffany Parks have been your friendly guides to Rome, Italy... and to a less ordinary life. Whether you're an expat, a future expat, a repat, an adventurer, or a casual traveler, we aim make you curious about—and more open to—where your life could go next. And we'd like to do that for years to come.

Supporting the show is a major thank you—like throwing a coin into the accordion player's cup on the Ponte Sisto bridge. It not only keeps the music coming, it helps your hosts not starve in the process.

Here's a little more about us.

Katy Sewall is a senior producer and host, mainly for Public Radio in the United States. Over the years, she has toured with A Prairie Home Companion and worked on Radiolab. In 2013, she quit her prestigious job (totally out of character) and moved to Rome. That's where this show begins. Since then, she's repatriated to the States, moved to Seattle where she lives the up-and-down life of exploring... uh, what next?

Tiffany Parks is a writer and the author of Midnight in the Piazza, a mystery for young readers set in the Eternal City. She moved to Rome over fifteen years ago with no plan except to stay no matter what it took. And she did it! Since then, she's become fluent in Roman and art history (as well as the Italian language). Rome is her muse and an endless source of knowledge and inspiration which she readily shares with our listeners.

Katy and Tiffany are childhood friends, which doesn't hurt when it comes to exploring issues of creativity, loneliness, belonging, grief, wonder, and risk. They met on the school bus in the sixth grade.

They also invite world-class writers and thinkers on the show regularly to share their ideas: New York Times best-selling authors, journalists, famous people—expect them all to to keep appearing (with your support, of course).

Thank you. We're glad you're sharing in our journey.


Become a patron to
Unlock 38 exclusive posts
Connect via private message
Recent posts by The Bittersweet Life
How it works
Get started in 2 minutes