The Black Wellness Community
is creating media and events to promote and highlight diversity in wellness
Select a membership level
Membership Tier 1 - Believer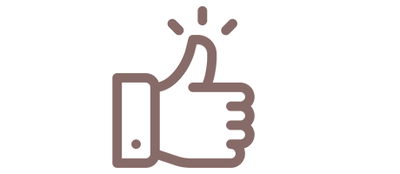 You believe in our cause and want to see more diversity in wellness. 


When you become a believer you will receive:


• Access to exclusive Patreon freebies and content

Membership Tier 2 - Supporter
You believe in our cause and want to support it. When you become a Supporter you will receive:


• Access to exclusive Patreon content and freebies
• 5% off of all products and services 

Membership Tier 3 - Advocate
You believe in our cause and want to join it. When you become a member you will receive:


• Published recognition on Members and Patrons page on The Black Wellness Community


• Access to exclusive Patreon freebies and content

• 5% off of all products and services

• promotional codes from black-owned wellness vendors

• a copy of "Heal Your Self: The Complete Wellness Guide for People Of Color"

About
Every person of color on a wellness journey has noticed something...

The lack of representation on fitness/wellness blogs, in advertising, in yoga classes, at wellness retreats, and other fitness/wellness studios and events. It can be extremely alienating and paints a false picture of the importance of wellness in our community
In our community:
The leading cause of death in African Americans is heart disease and 4.9 million African Americans aged 20 years or older have diagnosed diabetes, according to Centers for Disease Control
African Americas have the highest rates of being overweight or obese compared to other groups in the U.S. About four out of five African American women are overweight or obese.
In the United States, black women are 2 to 6 times more likely to die from complications of pregnancy than white women, depending on where they live.
Rates of mental illnesses in African Americans are similar to those of the general population. However, African Americans often receive poorer quality of care and lack access to culturally competent care.
Close to 111,000 African Americans were displaced from gentrifying neighborhoods in cities across the U.S.
Our community needs a wellness movement now more than ever. The Black Wellness Community
was created to address this lack of diversity in the wellness space. Our aim is to create content and events that celebrate people of color in wellness, highlight and provides access to local black-owned spaces and resources, shares knowledge from local experts, and creates a sense of accountability for our wellness and our neighborhoods.


Where will my money go?
It's more difficult than ever to sustain an independent media company in the current climate.
Our goal is to solve this issue by creating media that highlights and provides access to events, businesses, and resources in our local communities.
Your money will help us create quality content for these spaces and will go to paying black creators. That includes writers, editors, video producers, designers, and illustrators. There are so many black-owned wellness resources to discover share and countless ways to highlight them.
Thanks for helping us keep up the fight.
By becoming a patron, you'll instantly unlock access to 11 exclusive posts
By becoming a patron, you'll instantly unlock access to 11 exclusive posts
Recent posts by The Black Wellness Community