The Blank Canvas
is creating stories
Select a membership level
Get exclusive patron-only merch
The First Words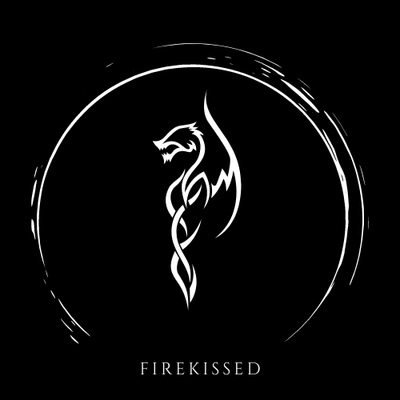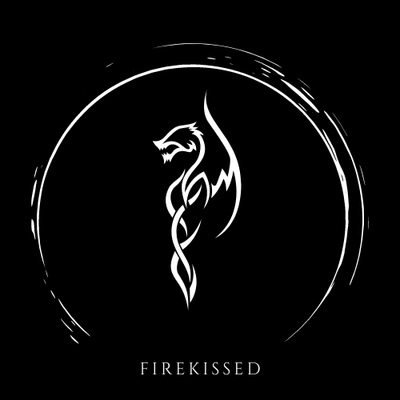 You've dipped your toe in. Like eight year old me watching the blinking cursor with nothing but a few short words and a title on a blank canvas.

The thought's there, but there have been a lot of books about dragons, Firekissed isn't a very good title, even if you're only eight, and let's be honest, the technical quality of the writing's got a few stages of growth to get through. We're still not deleting it, though. And we're not giving up. We're only eight, give us some time...

What you get...

My everlasting gratitude!

Early Access: All patrons get early access to my FF chapters on my website alltheblankcanvas.com!

The Blank Canvas: Have your say in polls and discussions!

Discord Community:  Access to my discord server, Panic at the Discord, including the unique Shields of the Pale Realm role and permissions!

General Support: If you're a fan of what you've read and are one of those kind-hearted souls who just wants give a little back, this is the option for you!
Includes Discord benefits
The Plunge
No dipping the toe in for you. Who cares how cold the water is, anyway? Take the plunge.
Besides, it's been a few years, and you've spent quite a few of them writing. And you've not given up. And you've still not deleted a single thing you've written. In fact, eight year old you would probably be pretty proud. Look at you, posting your writing on the internet and taking the reviews on the chin, even if it's fanfiction and not your original work. Still, there're a few holes, grammar holes mostly, and typos, and cringey moments, and the occasional plothole, not to mention that awkward bit where Dobby suddenly dies and all those terrible puns. You've got better at writing, though, quite a lot better, and who knows, maybe the ending will cheer everyone up!
What you get...Discord Community:
Access to my discord server,
Panic at the Discord
, including the unique
Unshielded of the Pale Realm
role and permissions!
The Full Story:
Exclusive content for this tier and above! My original works, posted chapter by chapter twice a month.
Audiobooks:
Early access to the audiobooks of my FF works voiced by the fantastic Sam Gabriel.
Early Access
The Blank Canvas
Discord Community
Full Story Access
Audiobook Early Access
Includes Discord benefits
Access to my original works
Per Aspera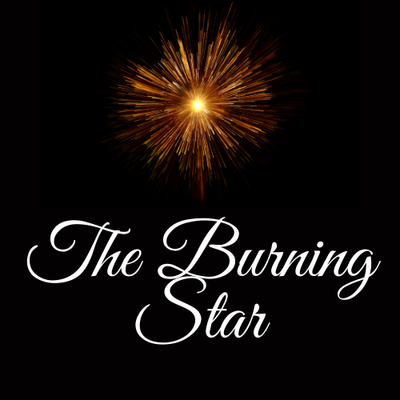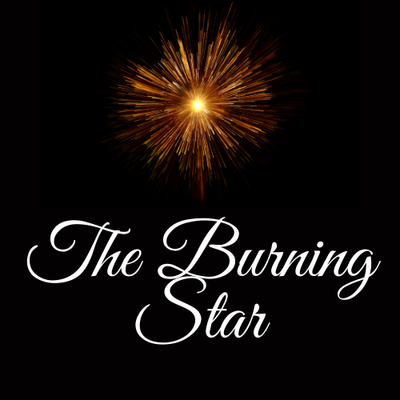 A little dip in cold water doesn't frighten you anymore. What difference does it make if you stick a toe in or dive in headfirst? A sudden shock's only a momentary setback. You just brush it off. And you'll brush off all the ones that come after it, too.
Eight year old you would be so proud now, though he did dream of being published and famous when he was quite a few years younger and he might be a little angry you deleted his first pieces of writing. Still, an eight year old's dreams aren't the most accurate of prophecies, and really, it probably was for the best that
Firekissed
got deleted forever. But you're starting to get the hang of this writing thing now. You know where you want to be and you know how to get there, you're just not quite there yet. And so what if there's a long way to go still, you've already come a pretty long way, and what difference does a little further make?
But you probably should stop making all the chapter titles puns.
What you get...Discord Community:
Access to my discord server,
Panic at the Discord
, including the unique
Thanes of the Pale Realm
role and permissions! 
Access to the Bookstore:
Exclusive access to
The Bookstore 
page of my website, where the full versions my original works can be downloaded as EPUB files to read as Ebooks once they're completed.
Wall of Fame:
Have your name listed on my
Wall of Fame
on the
Dedications
Page of my Website and receive a chapter dedication!
Early Access
The Blank Canvas
Discord Community
Full Story Access
Audiobook Early Access
Exclusive Merch Giveaway
The Bookstore
Includes Discord benefits
Access to my original works

Digital downloads of my completed original works
What's a writer, without their mug of coffee?
Ad Astra
Limited (11 of 13 remaining)
Ad astra, per aspera. Through hardships, to the stars. And you will get there.
Strange, how you can get so much better than you used to be, and yet it still seems like there's just as far to go. It's probably the puns holding you back. Or the single quotes. Still, perfect wishes always come true, right?
What you get...
Join the Inner Circle and receive a shout from me to express my gratitude for your unmatched support, be one of thirteen patrons with the chance to receive direct feedback or commission short pieces from me, and get a prize!
Discord Community:
Access to my discord server,
Panic at the Discord
, including the unique
Jarls of the Pale Realm
role and permissions!
Full Access:
Unlimited access to all my content. Forever.
Commissions and Critiques:
 Either send me a piece of your work to receive my critique, opinions, and advice, or request a short commission piece of work from me. (Message me to get down to details!)
Early Access
The Blank Canvas
Discord Community
Full Story Access
Audiobook Early Access
Ebook Download
Wall of Fame
Be Part of the Inner Circle!
Full Access!
Commissions and Critiques!
Epic Prize!
Includes Discord benefits
Access to my original works

Digital downloads of my completed original works
The Epic Inner Circle Hoodie. Everyone loves a free hoodie!
About The Blank Canvas
First things first - Hello and welcome to my official Patreon (not to be confused with my unofficial Onlyfans, where I only post sensual photos of single quotes)

M J Bradley is really just Matt Bradley. He has an almost obsessive love for writing and the creative process surrounding it, and aspires to one day be able to use that M J Bradley tag as more than just a joke.

I started writing around about the age of eight and haven't looked back since. This is probably for the best, because those early efforts are definitely better off forgotten. For a long time, I hoarded all my writing to myself, uncomfortable with sharing it, but a few years ago, I decided it was time to take the plunge and started writing a piece of fanfiction, A Cadmean Victory. Surprisingly, it ended up being fairly popular and since then a fair few people have to come ask if there was someway or somewhere they could find my original work, or support my journey. And finally, there is!

I'm currently training to become a teacher, so time isn't foremost among my luxuries, but writing is the dream and I do my utmost to return regularly to my keyboard. I really appreciate each and every patron, especially in the current times, each contribution helps me to make ends meet and keeps me creating.

However, I'm not just in this for myself, I've received a lot of fantastic feedback, advice, and criticism over the years from a number of online communities and would love to be able to pass on what I've learnt to anyone else trying to talk the same path as I am. More than that, I'd like to try and build a community where everyone can stay or get connected and exchange their views and discuss our favourite stories and works.

And, of course, a very heartfelt thank you to those who have been and are supporting me. For someone who claims to be a writer, it's surprisingly hard to find the words to describe just how important each and everyone one of you is. Dreams aren't achieved alone.

What you can expect from me:

Simply put, writing, though I have plans to hopefully branch out into podcasts, discord, and more. I do have my busy periods of the year, but I endeavour to post at least a couple of times a week, whether that's fanfiction, or my own original work.

My Current Works:

A Cadmean Victory Remastered*: The reworked version of my HP fanfiction hit. I've learnt a lot about good writing since I wrote the original, and it seems a shame not to make sure this story is the best version of itself. I'll try and post a chapter of this at least every week, hopefully more frequently!

A Taste of Ismenian Water*: A Cadmean Victory's epilogue, posted separately to leave a little space between the ending and the epilogue.

Lethe's Lament*: There've been rumours of a sequel to A Cadmean Victory. It may or may not have a title...

The Shadow of the Moon: The first of my original pieces to appear on Patreon (naturally, I 100% recommend it!) and so... Catchy blurb time! 

The brightest lights cast the deepest shadows. The corrupted paradise of Aedyn spreads its hegemony beneath a six-crowned flag; its tyranny borne on the blade of its First Swords, unmatchable warriors of unnatural prowess. Those that dare to resist fight a desperate struggle, searching for some way to defeat the undefeatable.

Ilerwe, youngest daughter of the King of Thuun, is smuggled from her besieged city. Refusing to flee, she gambles her life on finding the only one rumoured to have ever defeated a First Sword, the Shadow of the Moon. But instead of a legendary warrior and champion, she finds Athion, travelling peddler of magical stones. Together, they seek to save her kingdom from Aedyn's grasp and bring an end to its tyranny. 

But paradise lost is not so easily regained and the moon's shadow is as dark as any other.

I'll try and post this one as it's written. A WIP!

The Burning Star: Another original piece of mine. Written a couple of years back. Here in it's complete form and downloadable as an ebook. Again, I recommend (of course I do!), if only because it's an interesting midpoint between my current style and what some may remember from my original version of A Cadmean Victory. I do, in fact, have a catchy blurb for this one, as well:

The Bright Day has come. Magic returns to a world that has all but forgotten it. The Order of the Magii rejoices, for their prophesied chosen child will usher them from the cruel misrule of Hakon Fyrro, the Pale Jarl, and into into a world of peace and light. Yet, with their hope come evil omens. The once-banished Devourers stir in the wilderness, eager to restore their pantheon to supremacy and plunge everyone back into the mythic Dark World. The magii know only the chosen child can stop them, but where there ought to be one born with the power to defeat the Devourers, there're two, and not even the Ancient, their leader, knows which is the prophesied victor.
Sasyo Ahant, giftless and outcast, is forced from the safety of the Magii's libraries into a divided, chaotic world for fear of influencing the twin girls marked for greatness. To survive, he must become everything the Order of the Magii told him he was not. And always he dreams of the Screaming Man upon his crimson stair into the heavens. And he knows, deep down, that his part to play isn't done.

Do reach out to me on twitter, by commenting or messaging here, or even back on fanfiction.net (though I check the latter sight more infrequently, I'm afraid), I'm always happy to discuss writing, mine or otherwise, and rarely bite! Any ideas or suggestions for this page are also more than welcome. If there's something you'd like to see, let me know and I'll see what I can do! 

The Heart-Tree: A third original work of mine. Completed very recently. This is the first thing I've finished in my more developed writing style, so if there's any piece of my original work you want to try, I'd start with this one! Naturally, I have another lovely summary!

The Heart-Tree, shrine to the goddess of life, stands at the centre of the world-fragment she defends, but beyond its protective reach, darkness has begun to stir. Anastagus the Truthseeker, once among the noblest of the Heart-Tree's guardians, has fallen to the sway of the Spider Goddess, and in her name, seeks the ruination of all he once defended.

For Azaki, orphan and outcast of the Spider Goddess' Clan of the Webbed Pit, this brings the chance for he and his sworn friends to prove themselves worthy of the clan's favour after years of scraping by on its fringes. Under the command of Anastagus' mad Companion, Cogodakus, he and those others offered up as tribute warriors by their clans will raid their way south through the sacred groves of the Heart-Tree Goddess and seize glory.

However, Azaki's misfortune sees him injured and left for dead in the ashes of a sacred grove by the sworn friends from his clan. Discovered there by his clan's ancient foes, and now wielding their strange power, he finds there is less to hate in soft, southern lands than he dreamt there'd be.

Yet Anastagus comes south regardless, and Azaki is still bound to his service.

*All fanfiction posted on here will become free-to-view. Patronage secures early releases, all my original content, community benefits, and keeps my nose to the grindstone putting out a chapter every four days! 
$347.54
-
reached!
per month
When I reach £500 per month, I'll start a special world building, character design, and story creation hub for the Blank Canvas community where patrons can contribute to a community built world.
1 of 1
Become a patron to
Unlock 64 exclusive posts
Connect via private message
Recent posts by The Blank Canvas
How it works
Get started in 2 minutes