S. M. Boyce
is creating standout epic fantasy novels
Select a membership level
Supporter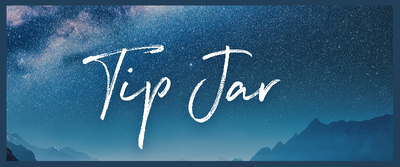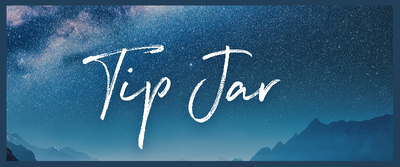 You're now officially a patron. Thank you so much! This tier won't give you access or bonuses, but it will allow you to support me. Thank you!
Boyce Family Member
Welcome to the family!
Exclusive news & release info.
New cover drafts & updates.
My sincere gratitude!
Legendary Hero
Flex those biceps, baby.


Your name in my current book's backmatter. (YAY!)
An early release eBook copy of my novels*.
Monthly Wallpapers with exclusive custom artwork.
My sincere gratitude!
You will get all rewards from all previous tiers.
*I'm scheduled to release between 3-4 books per year on average. This offer is for books published through Wispvine Publishing & only before I give Amazon exclusivity. 
About S. M. Boyce
Hi, there, and welcome to the Boyce Family!
I'm Boyce, a lifelong novelist known for action-packed epic fantasy, powerful heroes, and riveting magical stories filled with twists and intrigue. My novels are rife with humor, self-discovery, and heart-pounding adventure. Since 2011, I've published 35 novels across four pen names and a multiplicity of genres, and I've been writing full time since 2014.
My life has always been about books and the amazing nerds who love them.
This Boyce Family patreon has a singular purpose: to celebrate you. You're the reason I get to write, and I've been called to create something special for you.
Something extra.
Something for the
elite
.
Something only a true lover of fantasy fiction could appreciate.
So, I welcome you, fellow magical geek, to an experience like nothing else I've ever created.
You have the chance to launch this with me. To have a deep and lasting say in what happens (and doesn't.) To give feedback and see what no one else gets to see. 


This is going to be epic, my friend.
You're part of the beginning... the beginning of something beautiful, weird, and truly magical.


Let's DO this.

Patreon isn't a bunch of starving artists asking for a handout -- it's a private club.
This is where you get stuff you can't find elsewhere. Backstage access. Exclusive insights. Super-cool stuff weeks or even months before anyone else sees it. That sort of thing.
What's cooler, though, is that you're part of the process. You vote. You learn. You connect. You hang out on video calls with me.

For a few bucks per month (or more, if you're feeling super-snazzy today), you're IN.
Now, please note, you are
so important
to me. Your happiness, health, and family are #1. Please do not stretch yourself financially. I trust you and the choices you make, and I will never
ever
feel slighted if this isn't for you right now. When you join, I want to make sure it's because you're head over heels for what you get.
Speaking of...
Here's the beauty of patreon: you only subscribe to what YOU want. 
Each tiers is crafted differently, consisting of exclusive behind-the-scenes content, early ebooks, signed paperback copies, and new weekly chapters.

With each tier, you get all the bonuses in the levels above as well.
That means if you're an Immortal Warlock, you get EVERYTHING the Boyce Family Members and Legendary Heroes get, too. Plus, of course, the bragging rights of getting to call yourself an Immortal Warlock, which is secretly all any of us really wants out of life.
Which of those sounds most like what YOU want? Scroll up to join the level for you!

The running joke is that we authors are lone, solitary creatures that sit in our writing caves. Occasionally, we crawl from the rubble and throw a book at you, before hissing violently at the sun and retreating back to the reclusive safety of the empty vodka bottles and pizza boxes littering our nests.
I mean, you're not way off, but there
is
a bit of nuance to consider.
My amazing team helps me do what I do: the cover designers, the editors, the marketing team, the ad gurus. I have team members all over the world, and I'm told they like food, so I do my best to take care of them.
It takes a village to release a successful book, and your contribution helps me expand, hire more people, and make more of those books you love. 
Honestly, there's nothing quite like knowing I can pay rent to fuel my creativity. Money panic = no books, y'all.
Thank you from the bottom of my cold, black heart. You're amazing. ❤

Do I have to pay in US Dollars?

Nope! That's just the currency I list the options in. This site is completely tailored to your preferences. If you want to pay in your local currency, it'll be automatically converted for you. Easy peasy. 
How often do you post? I don't want to pay you monthly if you don't do something.
Never fear, boss. I will post at least once per week with something cool for you to enjoy. You'll get your money's worth (and then some, because I like to over-deliver).
How often do you mail things in your Immortal Warlock and Dragon Boss levels?
Every month. That means you'll get something in your mailbox every. single. month. On the super-rare occasions where something comes up in my personal life and I
can't
mail you something one month, I will find a suitable way to make it up to you. I'll keep you posted every step of the way.
I'm broke, dude. Can I still become a Patron?

Yes, absolutely. Even just $3/mo is a massive, powerful, incredible,
insanely epic 
way to support me. There is equal love between all contribution levels -- whether it's $3 or $3,000. 
If $3 is too high right now, please don't feel bad about this, okay? I trust you and the choices you make, and I will
not 
feel slighted if this isn't for you right now. You can always come to it later. I'll be here. When you join, I want to make sure it's because you're head over heels for what you get.

Can I stop donating in the future if I can't afford it?

Yeah, of course! You can decrease, increase, or delete your pledge at any time for any reason. I will still love you. 


I have a question you didn't answer. Can you help me?

Yeah, I've got your back. Your best bet, though, is to reach out at the incredible people who run this site. They probably have a more succinct answer for you than even I could find.
Not sure how to use Patreon? Ran into a problem with signing up? No worries. The Patreon support team is really friendly and helpful. Send them a message by
clicking here
.
If you have questions specifically about this page, the options you have, or my books, you can 
message me
. Either Christina (my amazing assistant) or I will get back to you ASAP, buddy.


Once we reach 25 amazing nerds in the Boyce Family, we'll have a live Q&A! This is going to be an ask-me-anything style forum, where you can join live.

We'll play it by ear -- you might help me brainstorm location names, characters, creatures, magic, or more! Or, we might simply wax poetic about a random topic.

One thing's for sure, though: I will answer your questions and we'll have a great time.

It'll last for up to 2 hours and I will entertain you with my ridiculousness, bad jokes, and long-winded answers to your incredible questions.

A recording will be available if you miss this, and you'll get the chance to submit questions ahead of time in case you can't make it!

This will be our milestone of choice, though I'm always open to your ideas and suggestions if you'd like to have different goals in here. Let me know by posting in Discord!

1 of 5
Become a patron to
Unlock 62 exclusive posts
Connect via private message
Recent posts by S. M. Boyce
How it works
Get started in 2 minutes