Ryan of The Brenizers
is creating better, happier, more productive and versatile photographers
Select a membership level
Join the community
Access to the community, a tight-knit and well-moderated group of photographers. Candid discussion of social media feed and other subjects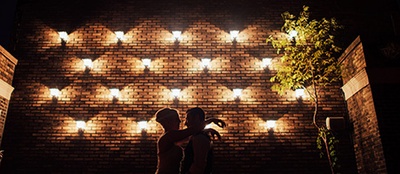 Premium access
Let me empty my brain at you. Full community and access at a low introductory rate. Exclusive articles, technical breakdowns, business and productivity tips, involved portfolio reviews, and more.
Currently this tier is all you need to see all content.
Super-secretly awesome tier
I'm … building to this one. For now, this is the same as the premium tier but you will count 5x as much in random rolls for portfolio reviews.
About Ryan of The Brenizers
UPDATE: To make it easier for new readers and to help give structure to everything, I am laying out major articles with a table of contents. Begin here: 
thebrenizers.com/book
I've been mentoring photographers for 10 years, helping launch some pretty stellar careers, innumerable working relationships, and at least one life-long romance (no promises, sorry). My career as a photographer spans back to when film cameras were just called "cameras," and all along I've been thinking, obsessing, writing and discussing about the art and profession. In short, my brain is full.
Here I will share my knowledge in experience in a no-holds-barred, no-secrets way that not only has built a long-term successful photography business, but still has all sorts of surprises that you can't find anywhere else, because I made them up the hard way, by not paying attention to how things were "supposed to be done."
I love to write, I love to think about photography, I love to walk the line of innovating and serving my clients, and most of all I love being part of the conversation to make photography better, more useful, and more meaningful in an era of artifice.
I am now just part of The Brenizers in so many ways. Tatiana is out there killing it as a photographer, businesswoman, and mother every day. Teaching and directly connecting with the broader conversation of photography is my thing, but I hope to have her amazing insight here from time to time as well.
In 2014, I made a professionally produced, 2-hour video all about shooting and working on composites in ways that are so easy you would actually do them, with better production and sound than my Brenizer Method video. I got 90 percent of the way and stopped, focusing on my own life and clients again. I want to turn back to this, add some more things I've learned about this in the past 4.5 years, and release it for premium members.
1 of 1
Recent posts by Ryan of The Brenizers