The Comedy Bureau
is creating the go-to info source for comedy in LA and beyond
Select a membership level
TCB "Hat" Fund
Support our penchant for hats. 
For this, you'll get pre-sale access to Comedy Bureau events and be included on a Comedy Bureau "Digital Wall of Trustees"
TCB "Lunch" Fund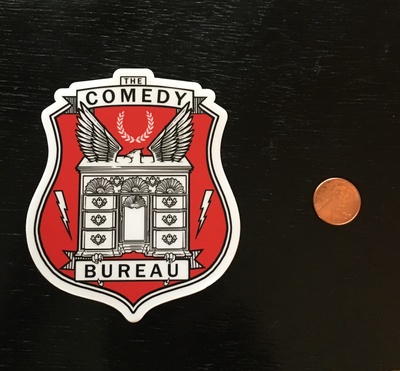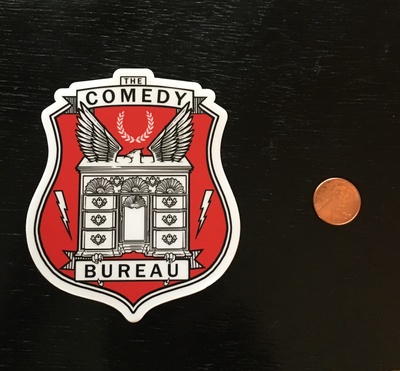 Help us be a more legit LA office by letting us order lunch for the office. 
For that, you get an official sticker of our fancy new logo done by Chris Fairbanks, access to pre-sale for Comedy Bureau events, and included on our "Digital Wall of Trustees"
TCB "Fossil Fuel" Fund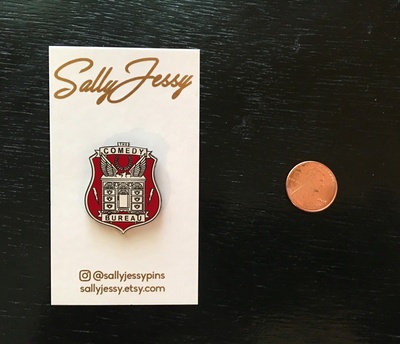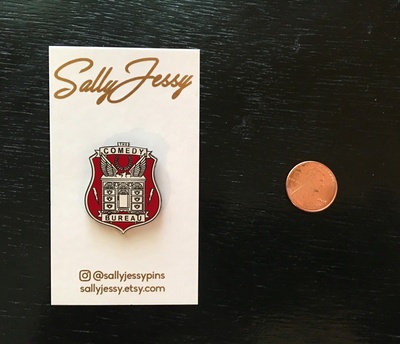 We can't cover comedy like we do by taking the train here in LA, so covering our gas expenses would be a blessing. 
For that, on top of pre-sale tickets, Digital Wall of Trustees, and a sticker, we'll send you a fancy, shiny enamel pin of our official logo.
Also, if you're against fossil fuels, you can give us way more money and we can be able to go get a Tesla.
About The Comedy Bureau
Uncovering the LA comedy scene was like finding a home we've never known before. Being part of it has made us feel like we have found our "island of misfit toys" where we belong whether it be as a comedy aficionado, comedian, or figure in the comedy industry. Seeing comedy has effectively become our "church", giving us spiritual renewal and community where we had none before.

We want to share that feeling with anyone and everyone that we can, which is why we created The Comedy Bureau.

The Comedy Bureau is a vital resource to the gigantic LA comedy scene and acts the glue that helps keep comedians, comedy fans, industry members, and the city together. For almost a decade, The Comedy Bureau has been serving anybody and everybody that it can in this regard.

Unfortunately, it's not actually a real government backed bureau (and the current POTUS would probably eliminate it if it were), so we greatly appreciate any and all support you can give all of us*.

TCB (*all of us is just one, Jake Kroeger-for now) very much relies on your support as we want to stay independent and grow at the same time (as well as literally keeping the lights on and food in the fridge). If it has helped you out in comedy, grow as a performer, helped you find your people, made it easier to find new talent, opened your horizons to new comedy, or even made it simpler to find a weeknight comedy show to enjoy, please support us so we can keep providing you with all of those services.

If we can get enough support ($10K a month), we can start evolving into having a NYC branch, expand our brand into making more things underneath The Comedy Bureau banner, and even having some help for Jake. The Comedy Bureau could even go global with your help. 

We found a home in comedy and we only want to make it better, so please help us do so with backing us here on Patreon.

P.S. For those who can't commit to a monthly pledge, you can support me/us via Venmo @jakekroeger.
$537.68 of $10,000
per month
We're currently upgrading The Comedy Bureau to streamline, improve, expand, and all those other good adjectives the life-changing info we bring you everyday.
1 of 2
How it works
Get started in 2 minutes