The Daily BA
is creating videos about behavioral science!
Select a membership level
Backer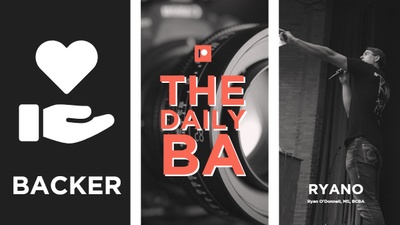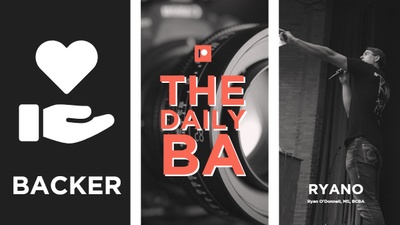 We're BA-Buddies now!  
👊 👊 👊
All $1 rewards 
Access to #TheDailyBA Closed Facebook Group
Access to some of the Behind The Scenes content and secret posts
Monthly Shout out on Social Media channels
Champion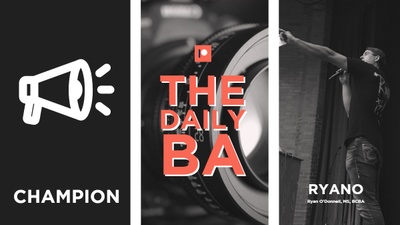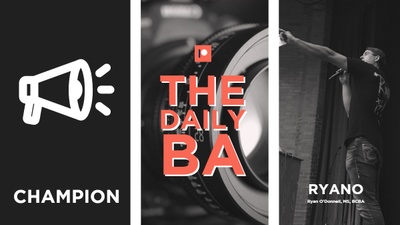 You're pumped. So much so that you want access to what's coming up and provide some input on the idea generation. 
All $1 & $5 rewards 
I send you 3 stickers.
Access to polls about upcoming topics
Early access to updates on my new tech and behavior analysis company
Access to full-length video episodes of The Controversial Exchange Podcast
Crusader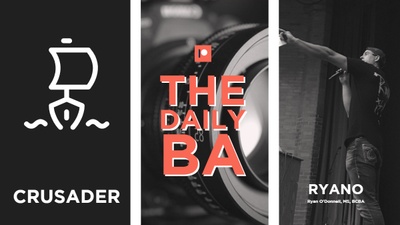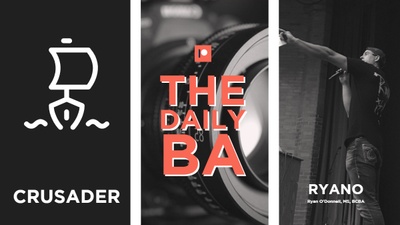 You're too-hyped. You need more swag, and want to chat with me frequently to tell me how much you love or hate the content.
All $1 & $5 & $10 rewards
Early access to The Controversial Exchange podcast episodes
One-time Poster 
About The Daily BA
Each week, I work tirelessly to bring you top-notch, passion-fueled, and practical content. I live for this stuff - it's not my full-time job though. In fact, it comes after my full-time job, my business, and the competing values we all face (e.g., family, health, friends, meaningful experiences). I'd like to invest myself in The Daily BA as much as humanly possible. That's where you come in: if you chip in a couple bucks per month, I can expand the operation, or maybe get a little more sleep... ;) 

I started The Daily BA so that we, people that love and support Behavioral Science, can have a central place to enjoy resources, discuss the most controversial topics in our field and enjoy and share in our beautiful science. Your subscription on Patreon gets you access to Patron-only content, sneak peeks, personal shout-outs on social or in our videos, much more personal interaction with us on the Patreon stream/comments, and -- if you want -- some merch, advertisement, and more.

But the bigger story is how much it gives us. Know that everything I do is not only for you but *because* of you. Your support here on Patreon fuels the fire, the sleepless nights, the ups and the downs... Reward tiers are to the right, whichever you can support is perfect. If you choose not to, that's totally OK too.  Rest assured that the show will always remain free, but if I receive enough financial support each month, then we'll have the means to bring more experts on, cover more topics, onboard more creators, producers, editors, create more merch, produce extra episodes, and create bonus content. It's my dream that I can work towards a model that allows me to connect with each and every one of you personally as I build this project into its full potential.

Disclaimer: Let's be super honest with each other - I will not always say things you agree with. That may be opposing views on topics, or I love/hate a particular viewpoint and you stand somewhere else on the spectrum. We will likely philosophically clash at some point, and that's perfectly okay! Some people take disagreement more personally and angrily, but that's not how I roll (you'll notice that in my content). If you choose to fund my efforts, please be aware that my personal opinion is, well, my personal opinion, and that I will share it even if you aren't too fond of it. With that said, I'm pretty damn approachable and I will always listen. So keep the dialogue open, and civil. It's a lot easier on everyone. =)

Fist bump X3,

RYANO
When I reach this goal I will be covering the space and approximately 5 of the 40+ hours per week that I put into this channel. This excludes any additional costs I incur (e.g., travel for interviews).
2 of 5
Become a patron to
Unlock 237 exclusive posts
Connect via private message
Recent posts by The Daily BA
How it works
Get started in 2 minutes