Wynne Thornley
is creating A podcast about the strange and unusual
Select a membership level
Donation to The Dark Side of Lightwork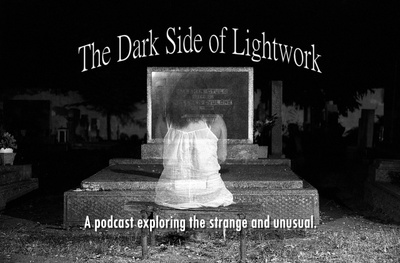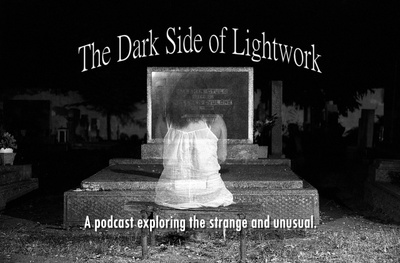 Thank you for supporting the creation of The Dark Side of Lightwork podcast.  Hi, I am Wynne Thornley. I personally research, write and produce this podcast experience independently. The strange and unusual is a passion of mine, and I would like to continue lifting the veil on the real world of the paranormal and supernatural. 
Though you can always listen to The Dark Side of Lightwork for free here
https://anchor.fm/thedarksideoflightwork

or on your favorite podcast provider, by becoming part of my Patreon Community, you will help me remain independent as a podcast producer, and allow me to expand on my Patreon Only Exclusive Community and Events; like Virtual and Live Haunted Field Trips.
As the world opens back up, so does the opportunity to take things from virtual to in person! Besides, its fun to be part of a community where you will be encouraged to dip your toes onto the dark side of the light, and share about the strange things that you know or might have experienced. 
Pledge as long or as little as you like! Just know that each contribution means so much to me, and will be used to improve all aspects of my podcast efforts, and future community collaboration. 
One time Shout Out in an Episode of The Dark Side of Lightwork

General Support of an Independent Podcast Host and Producer
About Wynne Thornley
Listen to all episodes of The Dark Side of Lightwork here!


Welcome to The Dark Side of Lightwork, I'm Wynne Thornley. In life, I am a certified and professionally practicing Esoteric Teacher and Channel to the Aethers; specializing in demystifying the dark arts. I am also a supernatural nerd and do a lot of personal research on things that go bump in the night. My fascination with the unknown actually began when I was a kid, due to having my own misunderstood psychic experiences.
I am not a professional historical sleuth, just a gal who likes to absorb cool information and share it with anyone who will listen. I believed my life long fascination with the strange and unusual has prepared me for the work I am called to do now; taking me to places other lightworkers won't go. This has taught me a lot about how many fallacies we are told, and actually believe, about the supernatural and paranormal.
Join me, as I share with you what I have learned about the realm of superstitions, mystics of the past and places that might make you uneasy. I want to lift the veil a little bit, and take the Hollywood out of the paranormal and metaphysics.
As The Dark Side of Lightwork expands, I will include Virtual Haunted Field Trips and more perks for my Patreon Community. 
Thank you for being here!
Learn more about The Dark Arts School House and Enrollment opportunities here
Become a patron to
Unlock 28 exclusive posts
Connect via private message
Recent posts by Wynne Thornley
How it works
Get started in 2 minutes