#TheDeshBhakt with Akash Banerjee
is creating videos, that make socio-political issues fun & informative!
Select a membership level
BASIC LEVEL - Mai Bhi Desh Bhakt!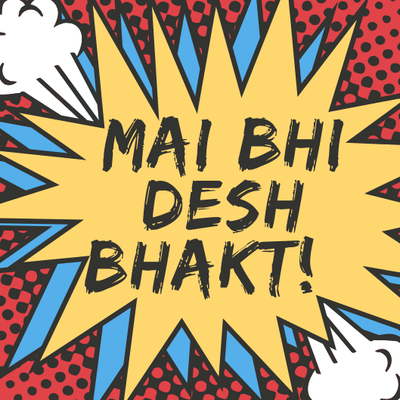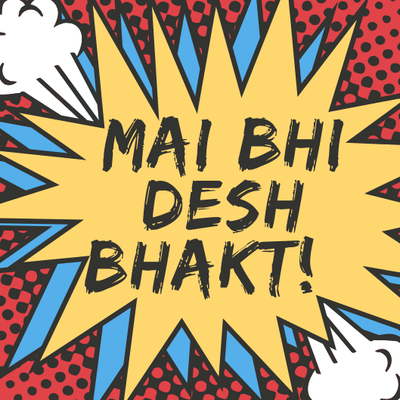 Access to our members only Deshbhakt Discord server - where u can meet / debate / exchange ideas with fellow DeshBhakts
Access to Members only Podcast - Not the 9pm News ... that wraps up with the Prime Time news shows missed. 
Also get access to patreon-only posts / behind the scenes happenings / updates on what's next. 
Includes Discord benefits
INTERMEDIATE LEVEL - Pukka Desh Bhakt!
Chat/Give feedback -  with the Patreon.com/TheDeshBhakt chat feature.
Access codes to the exclusive Deshbhakt Livestreams we do only for members!
PLUS -  all the benefits of the previous tier 
Includes Discord benefits
ADVANCED LEVEL - Dabangg Desh Bhakt!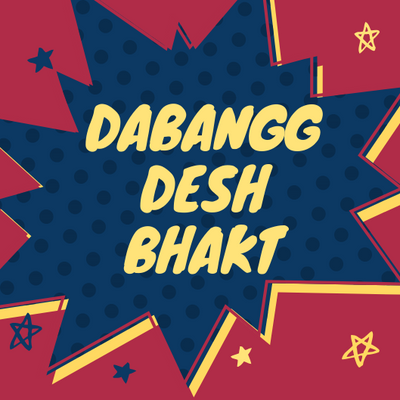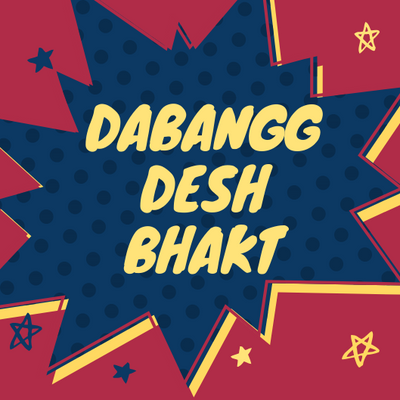 Dabangg DeshBhakts get the first right to ask questions to celebs / guests we get on our shows. 
Vote on Videos / Issues / Direction the Channel should take
Priority response to Patreon Messages 
PLUS all previous benefits
Includes Discord benefits
About #TheDeshBhakt with Akash Banerjee
The DeshBhakt Story So Far...

June 2018
- Quit comfy Job as VP at a big media company - sold off house to fund an Independent digital startup - bet on the fact that people will stop watching TV and would appreciate simplified data / facts (laced with blunt satire and fun!)
.
June 2020
- The Deshbhakt cracks over 2.5 Millions subscribers on various social media platforms - has a dedicated team of 6 - is being run almost fully on crowdfunded money with crowdsourced ideas, feedback & guidance.
.
-
Mocking and questioning politicians
may be a cornerstone of any progressive democracy - but in India it's seen as a personal insult.
-
Satire as a form of social / political expression
may be established in the west - but is often confused with comedy here.
-
Crowdfunding is an alien concept
with most of the media being funded by politicians or industrialists for their own purposes.
Even in such a scenario #TheDeshBhakt has been able to survive and grow.
Thanks to Deshbhakt Members and Patrons who want to hear the truth / listen to the facts / laugh a bit at where we are.
What does the #TheDeshBhakt do??!!
(besides being anti-national)
The DeshBhakt attempts to
challenge the way political discussions happen in India
- i.e heated, bitter, one-sided & acrimonious. (The mainstream media is agenda driven and the parties themselves want more confrontation and polarisation - atleast there is no debate there!)
In a country where the Army & Nationalism is dragged in to defend the indefensible - The
DeshBhakt is attempting to make politics a fun thing... where there is no 'agenda' / no 'paid media' / no 'sides'
/ and some simple facts to make some simple points.
In less than 2 years - we have been able to win the trust of scores of people and now we are hungry for more. If you would like to support an initiative that talks TO you - not AT you ... if you value independent and free speech... if you think that satire in news is the future - then do become a Patreon DeshBhakt and unlock direct access / collaborations / podcasts / Q&As and a lot of other goodies!


Why become a DeshBhakt Patreon Member?
Forget the fact that Mainstream Media has largely been
taken over political / business interests
....also ignore the fact that no one is watching TV News and Newspaper readership is on the decline.
The real worry is direct and Indirect censorship - that is on the rise - giving serious concerns over Freedom of Speech. Satire as mode of making a point is the most trusted in the west and will soon become one in India too. To beat a system that is controlled by powers that be -
CONTENT HAS TO BE PAID FOR / SUPPORTED BY individuals who can.
While this model of public funding was not viable for large media companies - The DeshBhakt has shown that its is possible to do so in the digital world and that of micro - publishing.
What do I get out of my Membership?
Patreon members can contribute anything from $3 to $99 every month. They will get the following benefits according to the contributions they give. (see DeshBhakt tiers for more details)
Ultimate Deshbhakts - get direct mobile connection access via a Whatsapp Group / Name in the End Credits / Monthly video chat and access to Exclusive Ultimate Deshbhakt meetings.
Editor Deshbhakts - get a say over what episodes we build next and access to the highest room on the discord server.
Dabangg & Pukka Deshbhakts - Access to Livechats / Q&A sessions / access to voting and right to ask the first questions to the personalities who we being on the channel
Mai Bhi DeshBhakt - the base level itself gives access to the Deshbhakt Discord Server ... that is a safe space for debate discussion and networking. They also get access to our new Deshbhakt Podcast!
+++ our new Sponsor Deshbhakt tier - for those members wanting to extend one time support or wanting to sponsor an episode in their name
KINDLY NOTE -
patreon.com operates best with international credit cards - however it accepts most international debit cards too. However in order to work -
your CC or DB must have 'international - transactions' as switched ON.
If you do not have / do not want to use an international card - then you can also become a member on
www.youtube.com/thedeshbhakt/JOIN
.... YT membership offers almost the same perks with many more payment options including domestic cards!
Also note - after becoming a member - head to www.bit.ly/thedeshbhakt and log-in. Then head to hello-new-user chat room and follow the INSTRUCTIONS TO LINK YOUR PATREON ACCOUNT TO DISCORD!

With 2000 patrons - we would be able to take independent Political & Social satire to the masses - with a full team churning out daily content via Social Media / YouTube / Podcasts. 
With this level of support we will finally be able to have our own webpage and LIVE youtube channel making #TheDeshBhakt the satire destination of India.
A full team and a decent sized office will allow for in-house illustrations / fast editing / podcasts / guest interviews / live events / live broadcasts & a whole lot more!
3 of 3
Become a patron to
Unlock 143 exclusive posts
Connect via private message
Recent posts by #TheDeshBhakt with Akash Banerjee
How it works
Get started in 2 minutes