Andrew Kozma
Creating Flash Fiction Postcards
Select a membership level
The Blood We Pump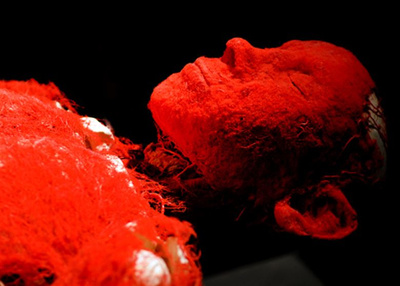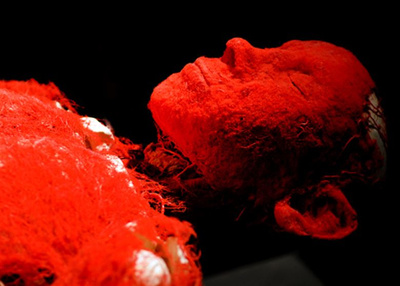 You are the lifeblood of Patreon and artists alike. As your reward for being such to this one writer, you shall receive a digital copy of a postcard delivered to your inbox every weekday.


The Air We Breathe
Limited (7 of 25 remaining)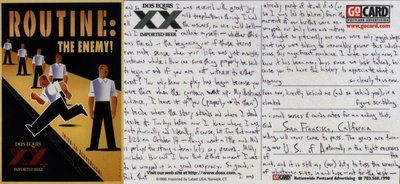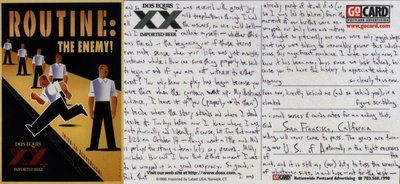 In addition to being the lifeblood of Patreon and artists alike, you are  also the air we breathe. As your reward for being such to this one  writer, you shall receive one postcard a month. Each shall be from my private stash of postcards,  and each shall come with a cryptic message on it in the form of flash fiction on-the-spot created for your eyes only and forever.
About Andrew Kozma
My goal with this Patreon is to write, for an audience, that audience being you.
(Yes, you.)
In particular, I want to send you mail, in the form of postcards, that are strange and weird and nonsensical and loosely-tied to the images on the postcard, but are always unique and often fanciful and occasionally horrifying. Okay, maybe more than occasionally.
I start with a fragment of a figment and hope that fragment can be coerced into an entire plot, or as much of a plot as can fit onto a 4"X6" piece of card. At the most basic level of support (basic in terms of money and tier, but not in terms of your importance), you will have one postcard sent to your email inbox every weekday. At the next tier, you will receive those digital postcards as well as one unique physical postcard mailed to your non-email inbox every month. And that's it for the tiers: it's all postcards, all the time.
These flash fictions are often explorations that are weird, a hybrid of situations found in literary stories but in worlds where anything can and often does happen. And by literary I mean low-key in the way many literary magazine stories inhabit the smallest moments of a person's life where, objectively, nothing happens except, perhaps, in the main character's mind. A man who's had his head replaced waits in line for his turn to die and be reborn. Friends explore a hotel in the city that seems to be on the edge of another dimension. (In many ways, Robert Aickman is my model here—he's a great writer and I recommend him highly for the uncanny and unsettling.)
If all of that sounds enticing, you can find examples of the postcards from the two public ones I release each month. And if you join, there is additional writing you'll gain access to, including short stories and most of a serialized novel.
At base, what I'm offering is a chance to take part in an experiment. If the above sounds interesting to you, please sign up. I'm confident you'll enjoy the ride.
Further Examples Of My Writing, Which You Might Find Interesting In Making Your Decision, And Which Should Give You An Inkling As To What You Should Expect From Your Future On This Site


"The Librarian"
on Escape Pod
"You Have Been Murdered"
on DIAGRAM
"The Trouble-Men"
on Albedo One
"The Mountain"
on Daily Science Fiction
$149.57 of $250
per month
At reaching this goal, every month I will audioify one of the stories or chapters (i.e., from THE SOLAR REEF) from my back catalog. Also, I will reveal that I apparently have a catalog. It's an annual and filled with everything you need for your home or office.

1 of 3
By becoming a patron, you'll instantly unlock access to 348 exclusive posts
By becoming a patron, you'll instantly unlock access to 348 exclusive posts
Recent posts by Andrew Kozma
How it works
Get started in 2 minutes