Andrew Kozma
is creating Fiction
Select a membership level
The Blood We Pump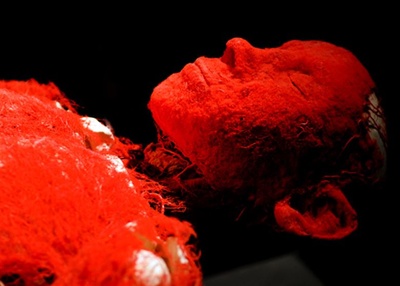 You are the lifeblood of Patreon and artists alike. As your reward for being such to this one writer, you shall receive a monthly digital download of all the work created via this Patreon.

The Air We Breathe
Limited (13 of 20 remaining)
In addition to being the lifeblood of Patreon and artists alike, you are  also the air we breathe. As your reward for being such to this one  writer, you shall receive one postcard a month. Each shall be from my private stash of postcards,  and each shall come with a cryptic message on it in the form of flash fiction on-the-spot created for your eyes only and forever.
About
My goal with this Patreon is to write, for an audience, that audience being you.
(Yes, you.)
The Novel

In 2017 I had a dream about the Solar Reef, that single, continuous space station circling the sun just inside of Earth's orbit. It was the far future, and the citizens of the Earth had left the Earth, leaving only vast numbers of people in cryo-sleep who couldn't be citizens because they were criminals, political dissidents, or otherwise deemed undesirable. One of these unfortunates, Jamal Queequeg Robinson, is loaded up to be a popsicle—a frozen colonist to increase population on dangerous worlds—but the machinery goes wrong, and instead he ends up on a Dyson Ring around the Sun called the Solar Reef. Just like the Earth, the Solar Reef has been long abandoned by humanity, but is now inhabited by other stranger, and more dangerous, things.
And that's what this particular Patreon is for: the exploration of this far future and the quest of Jamal to find a way to live in this barren, weird new world he's found himself in.
The Process
As a writer, I start with a fragment of a figment and hope that fragment can be coerced into an entire plot. What you'll be getting here is an inner window to that process of creation, and the first look at whatever it is I end up creating.
This is no different when I'm writing a novel rather than a story. There's a general framework or a crystallized idea (like the dream of the Solar Reef) which has enough emotional pull for me to dive into it in the hopes there's a story there. And there always has been when writing stories or novels before. In the past, only my novel-writing group and a few select friends have been privy to this process.
Here I'm encouraging you to come along. I'm inviting you in to see both my successful moves forward and my false starts. At the basic level, this simply means seeing the novel as it's written, from start to finish. I'll revise as we go along, sometimes with drastic changes, sometimes with small adjustments. But it also means you will see the notes I come up with for future scenes, or elements of world-building, or character creation.
As with all my writing, what I'm offering is a chance to witness an experiment. Ideally, the experiment will end in a finished draft of a novel. And if you want to take this journey with me, please sign up. I'm confident you'll enjoy the ride.
Further Examples Of My Writing, Which You Might Find Interesting In Making Your Decision, And Which Should Give You an Inkling As To What You Should Expect Even Though These Are Stories And Not A Novel


"The Librarian"
on Escape Pod
"You Have Been Murdered"
on DIAGRAM
"The Trouble-Men"
on Albedo One
"The Mountain"
on Daily Science Fiction
At reaching this goal, I will produce an audio version of the chapters I've written so far at the rate of one a month, or audioify one of the stories from my back catalog. Also, I will reveal that I apparently have a catalog. It's an annual and filled with everything you need for your home or office.

1 of 3
By becoming a patron, you'll instantly unlock access to 50 exclusive posts
By becoming a patron, you'll instantly unlock access to 50 exclusive posts
Recent posts by Andrew Kozma