The Dungeoncast
is creating A 5E D&D Lore Podcast
Select a membership level
Get exclusive patron-only merch
Silver Piece Tier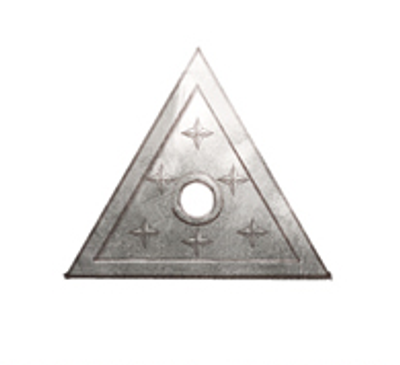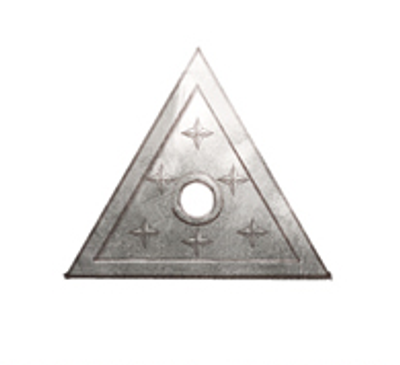 One personal shout-out based on user name during the "Long Rest" of the podcast
Early access to all completed episodes of The Dungeoncast (audio only)
Exclusive Access to Will's Show Notes
Exclusive Access to Patron exclusive channels on our Discord
Exclusive Access to The Dungeonchats (previously titled Episode X) - a monthly podcast about anything (patron topic submissions accepted)
Access to D&D actual play adventure series The Vault Raiders
Access to Season 1 of Flashbang and The Surgeon - a Super Hero campaign set in Waterdeep and based on episodes of Batman: The Animated Series
Electrum Piece Tier
Access to Season 2 of Flashbang and The Surgeon - a Super Hero campaign set in Waterdeep and based on episodes of Batman: The Animated Series
Access to the original sound track playlist, featuring all in house music and sound effects across all our shows, including the music of Superquest Saga
Access to D&D 5E Actual Play Halloween Special: The Dredge Into Shadowmire Keep
Access to D&D 5E Actual Play Comedy Improve Game: Ranger Danger Vol.I & II
All previous rewards
"Year of the Giant" themed The Dungeoncast sticker!
Gold Piece Tier
An annual, custom Dungeoncast Item shipped directly to you! 2019-2020 Item: Custom "What the Gruumsh?!" Mug ( U.S.A. delivery only) 
All previous rewards
An "Indeed with TDC d20" Coffee mug!
Platinum Piece Tier
Will and Brian are currently at their limits as far as content creation, scheduling, and providing any more loot, but would still be able to create an NPC in your honor in our Actual Play Adventure that will be introduced closely to the time of your patronage.
All previous rewards
An "Indeed with TDC d20" Coffee mug!
About The Dungeoncast
Welcome to The Dungeoncast!
A Dungeons & Dragons 5th Edition podcast where co-hosts, Will and Brian, explore all things D&D including lore, game mechanics, character creation, and lots of other creative concepts.
Join in on conversation about the world's most popular tabletop role playing game in a casual, educational, and humorous conversation in an inclusive setting. Together we'll delve into the endless possibilities and unforeseen challenges of role playing, creating characters, and dungeon mastering.
New episodes of The Dungeoncast air
every Monday
on
Youtube
,
Soundcloud
or anywhere else podcasts can be found!
Our main podcast is and will always be free!
We appreciate each and every one of you who spreads the word, leaves us reviews and feedback, or simply listens in to the show every week. For that we here at The Dungeoncast want say
THANK YOU! You are awesome!


However, due to the generous patronage of the community here, we have been able to launch
new shows and continuously improve audio and video quality on everything we make
.
This includes our very own
D&D 5E Actual Play - Superquest Saga!
These projects take time, a ton of effort, and steady funding to keep production moving smoothly. Every new patron here creates a new opportunity for us to expand and grow in ways we normally couldn't.
Not only does becoming a patron help us in a big way, it also secures you access to exclusive bonus content! You'll gain
early access
to new episodes of The Dungeoncast as well as
Will's Show Notes
. Exclusive access to The Dungeonchats - a
monthly podcast
hosted by Will and Brian about anything they want (community topic submissions accepted). Access
D&D actual play adventures
available with our lowest tier of patronage,
including the Vault Raiders One-Shot Series, our Halloween Special, and multiple seasons of an ongoing super hero comedy campaign Flashbang and The Surgeon - a game inspired by episodes of Batman: The Animated Series adapted to 5E D&D.
At higher levels there is access to the entire catalogue of
original sound track
from all of our in house music, and even some sound effects from every show we make including the
music of Superquest Saga
. We also offer
exclusive merchandise
, like our "What the Gruumsh!?" coffee mug.
If you love what we do at The Dungeoncast, Superquest Saga, or any of our other projects, and want to help us be able to keep creating and create more, take a look at the tier list and see what level of patronage works best for you! Your donations and support help make space for us to grow and improve in our endeavors to help make D&D entertaining and accessible for everyone.
You can reach us at any of the below links:
YouTube:
www.youtube.com/channel/UCLCL1sXBijYqUmCnTY8fhxg
Twitter: @
thedungeoncast
Instagram: thedungeoncast
Email.
[email protected]
$1,595.42 of $2,000
per month
We want to include a sweet new exclusive merch item once we reach this goal. We will keep the specifics a secret for now, but know that it may have something to do with a powerful Demon Lord. A very particular Demon Prince. 
7 of 10
Become a patron to
Unlock 413 exclusive posts
Connect via private message
Recent posts by The Dungeoncast
How it works
Get started in 2 minutes