The Educated Birth
is creating intersectional reproductive health ed and storytelling content
Select a membership level
repro-hello!
You will receive:
access all Patreon posts
exclusive polls
repro-friend!
You will receive:
access all Patreon posts
exclusive polls
VIP pricing: 40% off discount code for all digital TEB products*
*the discount code renews monthly, active patrons receive continued access
repro-bestie!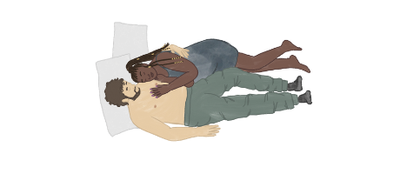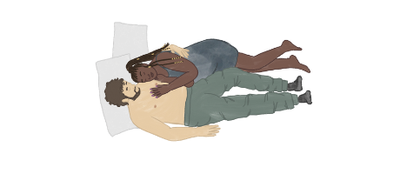 You will receive:
all perks from past tiers 
access to exclusive TEB-curated resource lists
About The Educated Birth
Hi! I'm Cheyenne Varner, the founder, designer and illustrator behind The Educated Birth.
"Representation isn't just nice, it's a necessary part of a safe and equitable health system."

Tl;dr: 
The Educated Birth
creates inclusive reproductive health education materials. Our Patreon fund will allow us to add team members who can help us create and curate more consistently, as well as expand to complete more ambitious projects throughout the year.
The Full Read:
Inequity in reproductive healthcare is a complex issue that needs to be confronted from many angles. The Educated Birth does so by creating inclusive visuals that recognize and celebrate the many identities and presentations of people in our communities (before, during, after, and excluding pregnancy*), by crafting quality educational content with inclusive language that's easy to read and to teach with, and by inviting people (many who've often been left out of the "mainstream") — parents and reproductive health workers — to share their knowledge and stories with us.
The Origin Story: When I became a birth doula in 2016, I couldn't find acceptable imagery of Black pregnant women online (or much at all). When I googled combinations of "Black," "woman," and "pregnant" much of what I found felt insulting — more images of upset black women looking at pregnancy tests, and pregnant white women wearing black than healthy, happy, Black pregnant women. This began an awakening — I'd stumbled into a deep, vast, wide gap — an incredible number of people across a spectrum of identities and experiences have not been able to see themselves when learning about their bodies and navigating some of our most intimate experiences and decisions.
To date, The Educated Birth has created hundreds of illustrations and infographics featuring pregnant people, parents and support people of different races, sexual orientations, body shapes and sizes, hair textures and styles, disabilities, and more. We've created six issues of 
Everyday Birth Magazine
, a biannual print and digital magazine focusing on photography, home, hospital, and birth center birth stories, and educational articles. We've created an interactive online photo-audio-documentary called 
Life's Work
, featuring Roots Community Birth Center, a Black woman-owned birth center in Minnesota. In early 2020, we kicked off a fundraiser with the National Black Midwives Alliance to make 100 PPE kits available to black midwives across the US — and surpassed our goal together!
Our ambition and conviction to provide more intersectional reproductive health education grows and grows and requires all the financial help and feedback we can get!
We want to provide opportunities for our patrons to get involved in our work, with access to exclusive updates, polls, live Q+As with me, and more!
Managing The Educated Birth and working with doula clients in my city — Richmond, VA — is my full-time work. The income from Patreon will allow me to recruit more people to our team. Our target team size is 5, with some flexibility seasonally to allow for help with managing the biannual releases of Everyday Birth Magazine.
*Why include "excluding pregnancy?" Because not everyone who can become pregnant, desires to become pregnant— and not everyone can become pregnant, either. This is another group of people who often become stigmatized and/or left out in reproductive health discourse.
When we reach 500 patrons, we can bring on 1-2 new team members!
1 of 2
By becoming a patron, you'll instantly unlock access to 21 exclusive posts
By becoming a patron, you'll instantly unlock access to 21 exclusive posts
Recent posts by The Educated Birth
How it works
Get started in 2 minutes