The Fantasist
is creating a venue for Fantasy Novellas.
Select a membership level
Our thanks, plus kitty pics!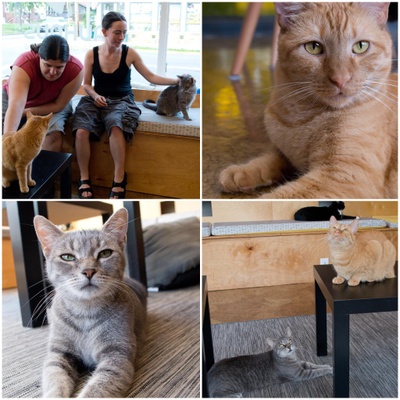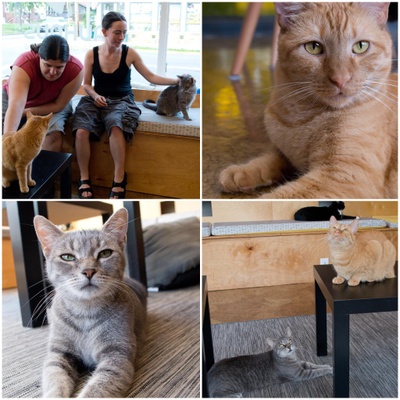 We're honored and grateful. As thanks, enjoy a semi-frequent stream of patron-only pictures of our cats, Anor and Ithil (pictured).
Tip Jar Submissions
You may submit work to the Fantasist at any time, regardless of whether or not submissions are open. Additionally, when we begin considering submissions, we will read yours first. Although, this does not necessarily mean you will hear back first, as we accept and reject submissions at around the same time.
E-Books!
Chief Editor Will Waller is hard at work creating pdf and epub versions of all of the novellas first published by the Fantasist. When they become available, subscribers at or above this level will receive copies of those e-books, and will continue to receive new issues in e-book form as long as they remain patrons at or above this level.
About The Fantasist
The Fantasist is an online quarterly magazine that publishes original fantasy novellas. We're trying to broaden the definition of fantasy, to deepen and complicate the conversation around speculative fiction, and to expand the role of fantasy within that conversation. In recent years, the role of science fiction in public discourse has increased considerably, and that's awesome, but fantasy hasn't been getting the same kind of attention. And we'd like to change that. As much as fantasy is about the possibilities of magic, it's also about the possibilities of people. In most fantasy, something is wrong, and someone damn well does something about it, and there's something fundamentally hopeful about a fight that actually gets fought. We also love novellas. We write them ourselves. They offer the space to fully explore a world, or an idea, or a character, and to meander without detriment to other things. And yet, there aren't many homes for them, and it can be hard to find great new novellas to read. So we're publishing three fantasy novellas on the third Thursday of every third month, to try to be a small part of changing that.
So Far and Going Forward
We recently published our fifth issues, which you can find on our landing page: 
thefantasistmag.com
.
The first four issues constitute our first volume, for which we hope to kickstart a print edition later this year. For now, you can find those stories 
here
.
Guaranteed sustainability. Everyone on the staff of the Fantasist is a volunteer and we have a pretty tight budget. This goal will make the Fantasist self-supporting and dramatically increase the amount of time we can put towards the Fantasist.
1 of 3
By becoming a patron, you'll instantly unlock access to 9 exclusive posts
By becoming a patron, you'll instantly unlock access to 9 exclusive posts
Recent posts by The Fantasist
How it works
Get started in 2 minutes