The Fifth World
is creating an open source shared univese
Select a membership level
Patron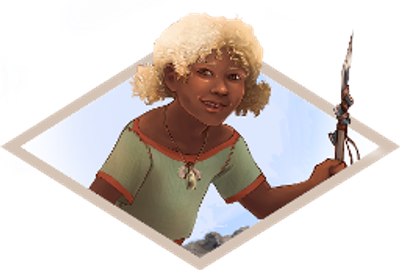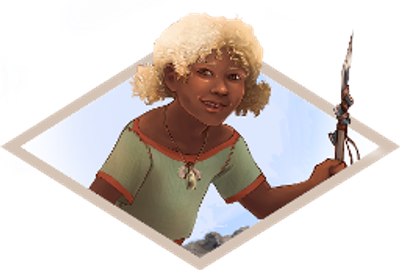 We'll send you an invitation to join
our website
and award you
the Patron achievement
. You'll get early access to digital releases and access to our patron-only blog here on Patreon, where we post weekly with behind-the-scenes news and updates.
Includes Discord benefits
Kith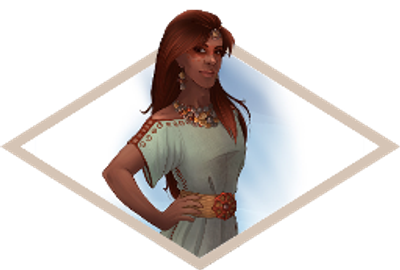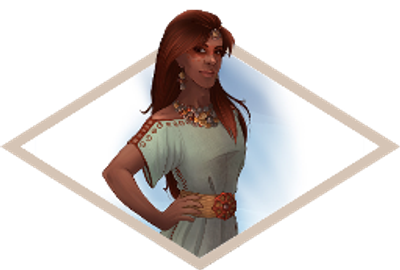 You'll get everything that Patrons and Partners get, but we'll also send you an invitation to join Jason and Giuli for a half-hour monthly Google Hangout to talk about the Fifth World.
Includes Discord benefits
About The Fifth World
The Fifth World
presents an
open source
shared universe
— a vision of a
neotribal
,
ecotopian
,
animist realist
future created by a growing community of authors, artists, designers, gamers, and dreamers — and we want you to join us!
First, we spend your pledge on paying the bills for the hosting that keeps
thefifthworld.com
online. We'd like to expand what the site can offer, but we won't be able to do that without your help.
We want to commission more art from artists like
Dani Kaulakis
,
Nick Pedersen
,
Blake Behrens
, and
Eva Widermann
. We'll be releasing that art under a Creative Commons Contribution Share-Alike License, making it available to anyone who wants to use it.
Your contribution makes it possible for us to spend more time developing
the roleplaying game
, writing
the encyclopedia
, writing short stories and novels set in the Fifth World, developing new features for the community on the website, and finding new ways to share and develop this setting together. We use your pledge to nurture and cultivate our community, so that we can create this open source shared universe for you, together.
Patreon's goals only respond directly to the amount of money pledged, but we believe that the number of patrons matters just as much, and maybe even more, so we're also adding some goals around the
number
of people supporting us, so even if you can only pledge $1 a month, your support still matters a lot!
New Roleplaying Game Achievement:
When we reach
50 patrons
, our backers will get to choose between four different ideas for
new achievements
in the
roleplaying game
. Jason Godesky will begin developing the option that wins, playtesting it, and reporting on its progress.
New Short Story:
When we reach
100 patrons
, Giulianna Maria Lamanna will begin writing a new short story set in the Fifth World, which we'll release as HTML and MP3 to patrons only.
Interactive Fiction:
When we reach
250 patrons
, we'll start hiding bits of interactive fiction in surprising places on our website. Members who find them and explore the various possible endings will unlock
new achievements
.
New Game:
When we reach
500 patrons
, we'll offer you your choice between three different concepts for new Fifth World games. Jason Godesky will develop the chosen concept, provide regular updates on its development, and release it on the Fifth World website.
In addition, each time we reach a patron goal, we'll post a patron-only update to our Patreon blog to let you know that we'll soon be preparing a big "thank you" post on
Facebook
and
Tumblr
. You can respond with an alternate name you'd like us to use to thank you, as well as any link you'd like us to share. It might be a link to your homepage, your Fifth World profile, your Twitter account, or even your own Patreon campaign — as long as it's not egregiously offensive, we'll post it. And if it is, we'll get back to you about why we're not comfortable posting it, and you can give us a different link to use instead.
Helping Survival International
Each month we donate a portion of what you send us to
Survival International
, the only organization that champions tribal peoples around the world. With your support, Survival International helps them defend their lives, protect their lands, and determine their own futures.
Currently we send
$5
to Survival International each month, but each time we reach one of our goals, we unlock an increase in that donation. When we reach our
$100
goal, we'll unlock a
$10
monthly donation.
When we reach $100 per month, we'll start writing a weekly email newsletter with short fiction and the latest developments in the Fifth World. Partner, Kith, and Kin supporters will have their contributions featured here as well as on Facebook and Tumblr.

Reaching this goal means we'll increase our monthly donation to Survival International to $10, or 10% of your pledge.
1 of 4
Become a patron to
Unlock 285 exclusive posts
Connect via private message
Recent posts by The Fifth World
How it works
Get started in 2 minutes