The God House
is creating Virtual Practice Loops (Guitar Practice Resources)
Select a membership level
SUPER FAN
Unlock exclusive content and join my community of patrons. Thank you!
Custom Practice Resources 
PDF workbooks and worksheets
Access to Guitar Pro files
Original Music Library
Custom Virtual Practice Loop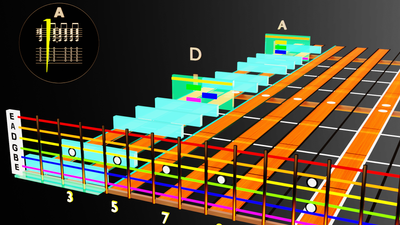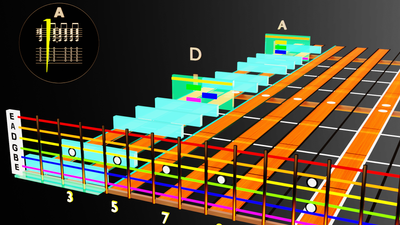 Trying to learn a specific riff, chord progression, or technique? We'll build a loop just for your practicing pleasure! One-Time Purchases are accepted!
About The God House
Welcome to The God House!
After a several-month deep dive into the wondrous world of animation, I'm happy to announce that I will now be offering
CUSTOM
virtual practice loops on this channel. Check out the intro video for an example of what I mean.
Inspired by the visual layouts of video games like Rocksmith, Guitar Hero, and Yousician, I thought I would create a platform where individuals could commission custom loops to practice along to that have a bit more visual and sonic interest than a stand alone metronome . So what exactly am I capable of providing for you?
-EXERCISE LOOPS-for specific techniques
-RIFFS
-CHORD PROGRESSIONS
-BACKING TRACKS


For now, complete songs are off the table as this is a very time consuming endeavor. Maybe as I continue automating the process, this will become a possibility in the future.
All commissioned loops will be posted on my channel for the benefit of the community so you can help others as well!
I also have 100+ episodes of my show, "Road to Guitar Mastery", available at my YouTube page if you'd like to follow my progress. All worksheets are available here for free along with practice E-books.
*NEW E-BOOK AVAILABLE NOW!*
The Road to Guitar Mastery Practice Workbook outlines a logical path for developing the key mechanical foundations for guitar. Utilizing 42 custom practice worksheets, this unique treasure map can fast track any serious user from beginner straight to the doors of the elite. The secret is to build a strong mechanical foundation that automates lesser tasks into the subconscious mind. Build each hand individually at first, then the task of learning theory, scales, etc. will be a breeze. Neglect to build the hands, and the process can drag on for a decade (ME...). Save yourself time and energy now with the Road to Guitar Mastery
Practice Workbook
:
https://docdro.id/rnpZM4Q


Sweep Picking Interactive Study Guide Vol. 1-5
:
https://docdro.id/stXLD53
Guitar Pro Files
, that you can download and practice along to, are available for Patrons and One Time Donors of
ANY
size. Enjoy!
The Man Behind the Mask:
Let me introduce myself:
Hi everyone! I'm
Adam
from The God House! I've been making music since I was a little kid, and it has always been my passion. After a couple years of college, I decided to enlist in the United State's Army as a musician. I was privileged with the opportunity to deploy twice to Afghanistan in an acoustic rock band called "Lo! Krawl." I was inspired by the effect music had on homesick soldiers and decided it was about time I got serious about recording. Fast forward a couple years and I am out of the army living with the love of my life and doing just that! Let me know if you guys have any song or loop ideas! I'd love to make your dreams come true like you help make mine!
To access loops or watch the show, go here:
https://www.youtube.com/virtualpracticeloops
(Virtual Practice Loops YouTube page)

https://www.bitchute.com/channel/thegodhouse/
(TheGodHouse Bitchute page)
Unicycle+Guitar???
Check out my progress with the ultimate multitasking challenge at Instagram:
https://instagram.com/thegodhousestudio
$143.59 of $200
per month
When we hit $200, I'll be able to update my webcam, improving the quality of the videos!
2 of 2
By becoming a patron, you'll instantly unlock access to 46 exclusive posts
By becoming a patron, you'll instantly unlock access to 46 exclusive posts
Recent posts by The God House
How it works
Get started in 2 minutes