The Haunted Heart
is creating a horror, paranormal, and true crime podcast.
Select a membership level
The Haunted Heart Harem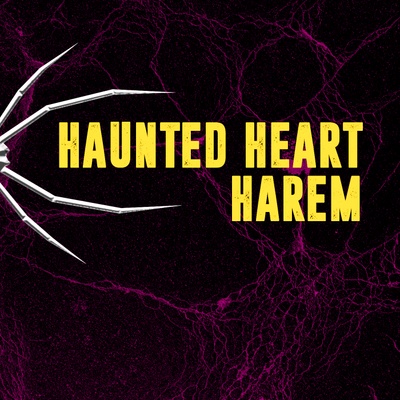 You are AMAZING. Like, seriously. We heart you. We wanna marry you and take you away to give you a better life far, far away from this dark and desperate, dead-end town. An eternal thank you for supporting what we do. Not only will we invoke your name on the show AND grant you access to our exclusive, Patreon-only private Discord channel, we'll also send you a Haunted Heart sticker with a personalized thank you note!
Stay Spooky Squad
We can tell you roll deep with the darkness, and we admire that about you. That's why, in addition to invoking your name on the show, granting you access to our exclusive, Patreon-only Discord server, and previous benefits, we're also going to give you access to all of our mini episodes available on Patreon. You'll also be able to select a story to be read by Katie or Kenny for our Dare To Be Scared Patreon exclusive series!
Cannibal Cult Member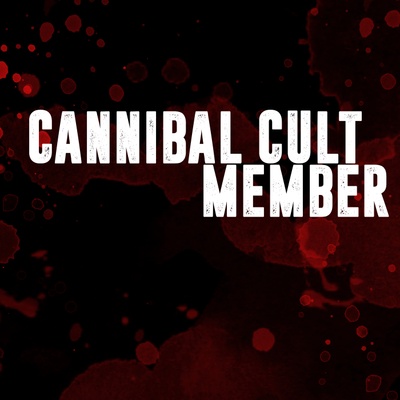 You are the real deal, dude. 10 bucks a month is no joke, which is why, in addition to your name invocation on the show, granting you access to our exclusive, Patreon-only Discord server,  giving you access to bonus audio and visual content, and all previous hot and steamy benefits. Speaking of hot and steamy, we'll also send you a free Haunted Heart logo mug! And you can get cozy with your mug while you kick back with one of our monthly RIP lounge episodes that are exclusive to Cannibal Cult members and up. Oh, but wait--there's more?? YES, you'll also get to record your very own "stay spooky" sign off to be played on air at the end of one of our episodes!
About
THANK YOU FOR LETTING US IN... 
HAIIIII. So welcome to our Patreon! This is cool, huh? We are all fancy now and trying to crowdfund to help support the show you know and love! 
Here's the thing: We aren't interested in getting rich off our show. We just want to be able to cover some of the costs of researching, recording, producing, editing, and publishing the show for you. It might seem like we have no clue what we're doing (we don't) but it actually takes A LOT of time to bring you our #trashtalent on the regular. That's why we PROMISE that every cent garnered from this Patreon account will be directed
right
 back into improving the show and bringing you your favorite (hopefully) podcast every week. And who knows? If we get a little extra coin, we hope to be able to create the even more badass content we've been brainstorming like bonus episodes, blogs, and listener forums where we can interact directly with the community through video, posts, etc. 
So if you're really vibing the show and you think we're doing a good job, feel free to leave some coin on the dresser for us. Anything you can give will go a LONG way towards helping us grow this lil' baby podcast into the freakish, homicidal, and psychologically imbalanced teenager we know it can be. 
P.S.-- Don't know us yet? Then WTF are you doing here? Get on over to
www.thehauntedheart.com
or your favorite podcast app to check us out!
(
Pssht! And then come back here and show us some love to help keep the show going, if you are so inclined!
)
$403.63 of $650
per month
When we reach $650 per month, we will begin doing a weekly, hour-long live stream where we can interact with patrons in real-time. The stream can be anything The Haunted Heart community wants it to be-- a Q&A session, us talking about our favorite true crime cases and paranormal stories, gabbing about boys and painting our toenails... you name it, you got it. We'll be sure to record and catalog these streams on our website for those who can't join us live.
3 of 5
Become a patron to
Unlock 86 exclusive posts
Connect via private message
Recent posts by The Haunted Heart