Ryan Stitt
is creating The History of Ancient Greece Podcast
Select a membership level
Hoplite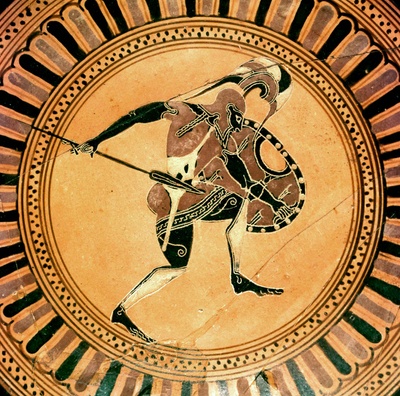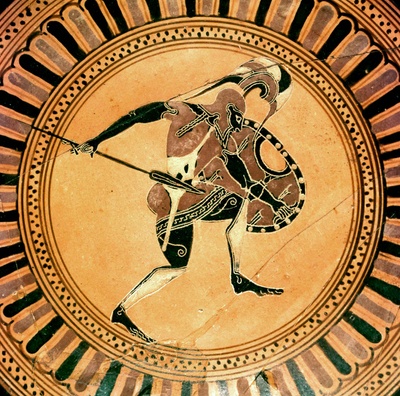 Hoplites ( ὁπλίτης) were the citizen-soldiers who formed the backbone of Ancient Greek infantries. They were armed with shields, spears, and other offensive weapons & defensive armor, and fought in a phalanx, a defensive block formation, where each member had to rely on their neighbor for protection. The youngest, least experienced men (20-25 years old) were sandwiched in middle, so they wouldn't be immediate fodder and were less able to flee in the heat of the battle, as the psychological fear would have been immense, with each person being tightly-packed with noise and dust kicked up all around them. By pledging $1 you join the phalanx of THoAG's podcast, as a raw recruit ready to defend your city-state!

* Be listed on the webpage as a Philhellene and receive a shout out at the beginning of an episode

Lochagos
Lochagos (λοχαγός) was a leader of a lochos (λόχος), a tactical sub unit or file of anywhere between 8-16 hoplites. Roughly equivalent to a Roman Centaurion or a Captain, he was also known as promachos protostates (πρόμαχος πρωτοστάτης), or the man who fights in the front line. They were battle-hardened men in their prime (25-35 years old), and it was seen as a great honor to be a lochagos. By pledging $3 you earn five years of experience in the phalanx of THoAG's podcast and lead your own lochos from the front ranks!

* Have access to exclusive content (i.e. bonus episodes w/ other podcasters, or special guest episodes w/scholars)

Plus rewards from lower tiers:
* Be listed on the webpage as a Philhellene and receive a shout out at the beginning of an episode

Ouragos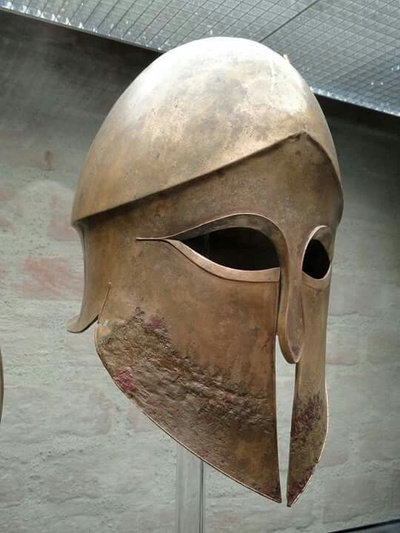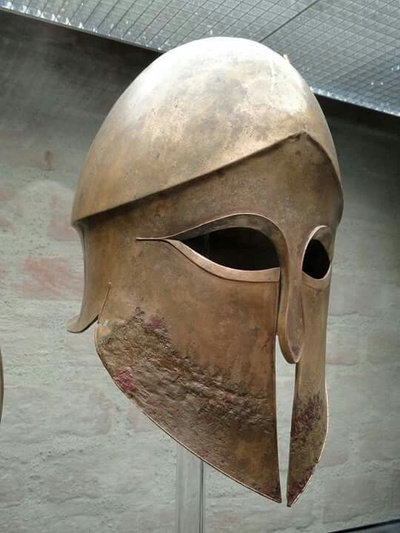 Ouragos
(ουραγός) was the officer who kept order in rear and kept pushing his lochos to keep it moving forward. He was an older, battle hardened man (35-45 years old) who could be count on to not become afraid and run in the fog of war. By pledging $5 you earn fifteen years of experience in the phalanx of THoAG's podcast and ensure your lochos keeps pushing to victory!
*
Have access to video/chat session on Discord to discuss and answer questions about each episode
Plus rewards from lower tiers:
* Be listed on the webpage as a Philhellene and receive a shout out at the beginning of an episode
* Have access to exclusive content (i.e. bonus episodes w/ other podcasters, or special guest episodes w/scholars)
About Ryan Stitt
Hello, I'm Ryan Stitt and I am the researcher/writer/producer of the History of Ancient Greece, a podcast series covering Ancient Greek political, social, and cultural history from prehistory to the Roman conquest (possibly even further if the interest is there).

Out of all of the many great civilizations in the ancient world, what was it that made the Greeks so special? And why are we millennia later so radically linked to them? Well, those are some of the very important questions we will examine during the extent of this podcast. In the western world, we can't possibly understand our society if we don't understand its Greek origins and how it developed, as there's a great deal of continuity from ancient Greece to the modern world. Greece was the cornerstone of western civilization. But the question is how did this come about?

Over the course of our story we will cover almost 2000 years, from the Bronze Age period to the Roman conquest. The podcast will tell the long history of a fundamental civilization, bringing to life the fascinating stories of the ancient sources. But this isn't a podcast just about stories, and it won't just be political history, either. There too will be a big emphasis on social history, that is how the people actually lived their day-to-day lives, as well as their culture—art, architecture, philosophy, literature, religion, science, and all those other awesome aspects of the Greek achievement. This will be a comprehensive, in-depth political, social, and cultural history of Greece. So get excited, I know I am!

If you enjoy the podcast, please consider supporting the show to help cover operating expenses (i.e. website costs, RSS feed hosting fees, the purchase of more research material, upgrading audio equipment, and coffee!). Your donations will be greatly appreciated. Any amount will help!

$151.84 of $500
per month
If this goal is met, I will continue on past Actium and cover the history of Greece through the Roman, Byzantine, Latin/Venetian, Ottoman, and Modern Periods 
3 of 3
By becoming a patron, you'll instantly unlock access to 1 exclusive post
By becoming a patron, you'll instantly unlock access to 1 exclusive post
Recent posts by Ryan Stitt
How it works
Get started in 2 minutes