The Holistic Hippie
is creating podcasts, yoga classes, holistic nutrition programs & much more!
Select a membership level
Creative Collective
Join my tribe and become a part of the creative process. Take part in polls to vote on content you want to see and hear more of. You'll also have an opportunity to submit your questions to be answered on my podcast or YouTube channel. 
Your support make this all possible and helps to grow and evolve the content to better serve this community.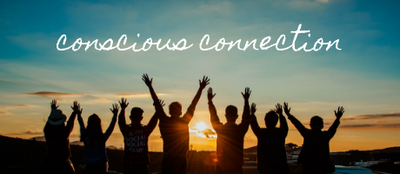 Conscious Connection
Join my tribe and our growing conscious community. You will have access to everything from tier 1, in addition to a private fb group with live videos including short tutorials, meditations, and practices. Members of this group will also have access to monthly online meet-ups using the zoom app to meet in guided meditation and wisdom sharing.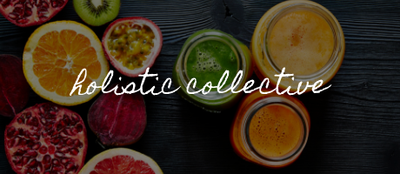 Holistic Collective
Join my tribe and our growing conscious community. With this tier, you will have all the benefits of the first 2 tiers in addition to monthly access to everything I create. This means that you will receive a pdf copy of my monthly workshops and my monthly nutrition & lifestyle protocol including quarterly detoxes, cleanses, and fasts. Making lifestyle changes can be difficult when you are doing it alone, but together we can do anything. 
About The Holistic Hippie
Hello and Welcome! 

My name is Jessi - I'm a Registered Holistic Nutritionist & Yoga Teacher based out of Ontario, Canada. I teach local yoga classes and see private nutrition clients out of a clinic in the small town of Brooklin, an hour east of Toronto. 

I created The Holistic Hippie as a platform to explore all things under the Holistic Health & Wellness umbrella, in a real and honest way. Both the practice of yoga & holistic nutrition look at the person as a whole; mind, body spirit. This is an important concept, because it teaches us that we cannot eat ourselves out of a negative mindset, nor can we use the practice of yoga to fix the personal problems we refuse to acknowledge. 

I started my podcast and YouTube channel as a way to reach more of the people who are as obsessed as I am with personal development and well-being so that we can all grow together collectively. This is not your average yoga or nutrition platform. My vision for this is to create a transformational hub that teaches people how to radically change their lives without needing to spend a fortune on food, expensive kitchen equipment, yoga clothes, or anything else for that matter. You can begin right now, with any budget. 

Why am I on Patreon, and why did I send you to this page?

Starting a Holistic Wellness Hub is a wonderful creative challenge with a lot of freedom, but it also comes with a lot of challenges - many of them financial.

Creating a podcast and YouTube channel takes time and resources, from one-off costs like the equipment and software to the many hours I spend working on creating new and valuable content for my viewers to not only enjoy but actively participate in.

As this platform grows, and with the help of my Patreon community, I will be able to create more and expand my offerings into meetups, workshops, events, and even retreats. My goal is to make all of my content accessible to anyone that needs it and with the low monthly subscription fees made possible by the Patreon platform, I can make that goal a reality.

What do you get out of supporting The Holistic Hippie?

Supporting The Holistic Hippie means that you'll have an opportunity to fund a unique and much-needed space. You get to give your honest input and even have some of your personal questions answered. It's important to me that I am creating a community here. I want you to be a part of this space, which gives me an opportunity to create content just for you! 

With varying levels of support, you will gain access to a variety of different things from my weekly yoga classes, mini-courses, access to my own personal nutrition programs, and much more. The more you are able to support me, the more I am able to support you! 

I'm just an average, everyday Woman who has moved through a considerable amount of trauma in all areas of mind, body, and spirit. I've pursued a career in Holistic Nutrition & Yoga as a way to teach others the very tools I used to heal and transform my life. My life has become a practice and a daily devotion of self-love and self-care and I hope to inspire and motivate you as we embark on this journey together.

There are so many ways to support this work. If you can afford to, please become a Patron. If you cannot, please like & subscribe and share the content that resonates with you most with your friends and family.  

I truly believe that we are all in this together. That in me doing this inner work, I am making it possible for others to do their own inner work. And if you and I can inspire others to take profound action in their lives, we begin to embody what Gandhi's vision was - for us to be the change we wish to see in the world. 

Peace & Love
xx
When I reach 300 patrons of any tier, I'll hire an assistant to help me release 2 videos per week instead of just 1. 
1 of 1
Recent posts by The Holistic Hippie