The Independent Characters
is creating the best Warhammer 40,000 Podcast
Select a membership level
The ICs Hero
Your help keeps the show going and the Astronomicon alive! This is the lowest tier of support for The Independent Characters but we value it very much.
Every episode of the show we will pick a random name from our Patrons to be called out as the sponsor of that episode. It may be you!
The ICs Champion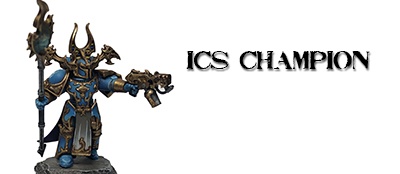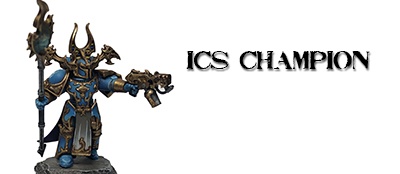 Not only do you get the powers of The ICs Hero,  you are now a Champion of the show! 
Benefits at this level include the following:
Access to an additional episode of The Independent Characters every month! These episodes will range from thirty minutes to three hours in length.  Episodes will follow a different format from our regular show and will never be made available to anyone but our Patreon Subscribers. They will contain brand new content (no hobby progress section here!), different guest hosts, new segments we are testing prior to potentially moving them to the main show, as well as exclusive interviews and reviews!  
You gain access to The Eye of Terror, our exclusive Discord Server. Here you will find hosts and friends of the show, as well as other Patreon Subscribers. Interact with us in real time, give us immediate feedback and tell us what you would like to see in the show.  If the Facebook Group is The Independent Characters Club... this is the VIP Lounge in the back!
Includes Discord benefits
About The Independent Characters
For nine years The Independent Characters has produced one of the best Warhammer 40,000 Podcasts available. We have always sought to perform to the beat of our own drum. Our objectives as we set out were to deliver a positive message about the hobby as we tried to bring our listeners into our Gaming Group. We have been largely successful in that mission.

Now we are looking at taking some things to the next level. While others are looking at delivering video content, live streaming, and battle reports, we aren't looking to take the same path everyone else is. As usual though, we are looking to do things with a bit of The Independent Characters twist. We don't want to reveal too much about what we have planned, as it is unique to us, but it focuses on narrative play and bringing some of the fun that we have as a group directly to you.

But where do we start? Well the first thing we need to do is upgrade some of our older equipment and software. This includes some video options for what we have planned. 

Now on a more personal level...

To get to the next level, I am opening this Patreon page which comes with some benefits to those who help us out. I have thought long and hard about whether to start a Patreon. It isn't something I have entered into lightly. A lot of shows are asking for your money. We seldom have asked for assistance. I have invested quite a bit of my own money keeping this show running, from server fees to replacement hardware (I've burned through three computers over the years of recording!), but to get where we want to go I need some of our listeners support.

I could run more advertisements for companies, I get approached frequently for advertising spots, but I don't want to do that to the show... and to the listeners.

So there you have it. If you can help out, we will make it worth your while. Take a look at the three tiers we are offering but be aware the third tier won't really kick in with the campaign benefits until June of 2019.

Thanks for reading - and for listening!

Become a patron to
Unlock 48 exclusive posts
Connect via private message
Recent posts by The Independent Characters
How it works
Get started in 2 minutes