The If You could See Me Project
is creating Stories for Change
Select a membership level
Friend of the family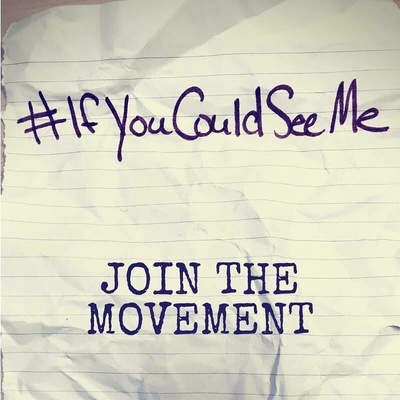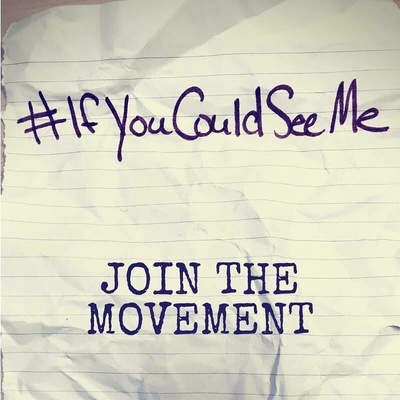 $1 a month gets you listed as a Friend of the Family on the If You Could See Me website. 

Friend
$5 a month gets you listed as a friend on the If You Could See Me website.

It will also give you access to an additional Therapist corner AND an additional Healthy Minds in Media new podcasts coming in January, from the one and only If You Could See Me Project Team!

About The If You could See Me Project
The If You Could See Me project began with a bout of synesthesia in the shower when as Erin washed her hair she envisioned the hashtag #ifyoucouldseeme. In that moment she knew that this was her mission: to help foster creativity, facilitate self-compassion, remind people of their innate goodness, and provide a nurturing space for them to find the truth of themselves within the depths of their life's most challenging moments...and then speak them out loud for all to hear.

People don't take the time to see each other. We make judgments, we attach labels, we assume – we often do not see. Founder Erin Mahone, believes in seeing, hearing, learning, and being present with one another. The worst thing that a person can feel in this life is invisible. To be seen is to be truly alive. The #IfYouCouldSeeMe project is a relationship between storyteller and audience; an understanding that through sharing, and by witnessing, we are all being seen.
The mission of the #IfYouCouldSeeMe Movement is to eliminate the stigma associated with mental illness, Erin hopes readers will feel compassion for themselves and their communities as more people find the courage to share their stories.

The If You Could See Me Project is committed to creating safe, nurturing, affirming, and inclusive space for ALL stories to be told. We recognize the generations of harm, oppression, dehumanization, and disempowerment created by white supremacy, racism in all forms, religious extremism, homophobia, sexism, ableism, anti-semitism, anti-Islam, xenophobia, and stigma associated with mental health, trauma, and the things that keep us silent. We stand alongside individuals whose intersectional identities have been unseen, unheard, and disregarded. We commit to listening, learning, speaking out when appropriate, and to amplifying those individuals' voices when they feel safe and called to share. We are always open to questions, suggestions, and discussion regarding ways to make our programs more inclusive.


$500 per month would allow us to produce more episodes of the podcast!
1 of 1
Become a patron to
Connect via private message
Recent posts by The If You could See Me Project
How it works
Get started in 2 minutes