The Illuminated Body | Intentional Living with Nicolette
is creating Abundance, Vibrant Wellness & Relationships for Women
Select a membership level
Awakening
Get a taste of Intentional Living!
You get: 
-A community to post privately on content sparking how to Live Vibrantly - experiencing health & balance on all levels; physically, mentally, emotionally & spiritually.
-When you put yourSelf first and focus on your wellness & priorities - your external world/relationships will reflect that.
-Tips & Tools from my expertise in mindset coaching & holistic wellness 
- A Huge Thank You! You are Appreciated!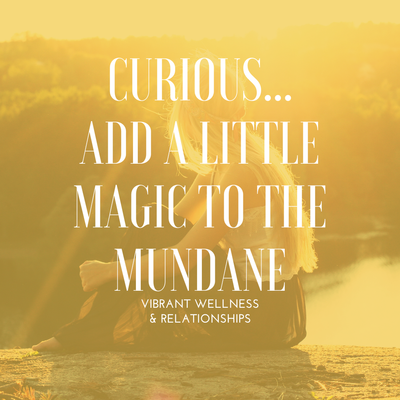 Unfolding & Curious
You get everything in Awakening & are curious about some magical inspiration such as astrology, tarot & living with the seasons.
And...
-Occasional Inspiration for living more in tuned with the magic around you - astrology, tarot & the seasons
- A Huge Thank You! You are Appreciated!
Shining Star
You get everything in Awakening & Unfolding & Curious!
And...
-Occasional New Moon & Full Moon Ritual Inspiration
-Journal Prompts & additional tips, tools & tricks for how to work through conscious/unconscious blocks in the way of you experiencing more joy, connection, love, pleasure, money, & more!
-Occasional access to Living Vibrantly with the Zodiacal Seasons & Live Tarot & Oracle Readings
-Access to some exclusive patron only content including live videos, meditations, & other inspiring posts
-Discounts on Readings & other Services
- A Huge Thank You! You are Appreciated!
About The Illuminated Body | Intentional Living with Nicolette
Calling all women
who desire to the leave this world a better place for future generations to come.
-Banish
Perfectionism, People Pleasing, Shrinking
& Other ways we've been taught to be as a woman.
Let's reClaim our worth, power and restore balance by modeling
to our girls, other women, our partners, our kids, our bosses, co-workers, friends & family
- everyone we interact with how essential it is to be kinder to ourselves, choose courage over perfectionism and offer our unique gifts to the world.Want more:JoyAuthenticityLovePurposeVibrant healthTimeResources like money and people who support you and your visionBy becoming a Patron:
You will receive cutting edge insight, solutions, tools, tips and tricks to ensure you are living your best life on your terms. Connect, prioritize & nurture what matters to you and watch what unfolds around you when you say Yes to that.

I am a Vibrant Wellness & Relationship Expert and Wedding Officiant guiding those who desire to Live Intentionally. Where you are willing & open to do the work to live the life you want.
You don't have to know how, just want to. You get to choose which tools speak to you, adapt them and make them your's.
You are the medicine you've been seeking.


There is no pill to take or easy button. And yet you can have fun with me and a community of women I am gathering. You in?
Receive Tips & Tools
from my expertise in mindset coaching & holistic wellness & my 30+ year journey to making peace with body image issues, people pleasing, not knowing my purpose, not knowing how to speak up and ask for what I want, and later overcoming clinical depression & an autoimmune disorder, forgiveness and learning to love myself and those who 'hurt' me to free myself from my past 
-
does any of this relate?I offer corporate wellness classes & events & 1x1 bespoke coaching (mindset, self-love, health & relationships featuring energy clearings and Soul Retrieval) in the Bay Area in addition to wellness retreats, moon circles, astrology & tarot readings.
Visit
www.TheIlluminatedBody.com
to find out more.
When I reach 111 patrons, I will hire the best VA (Virtual Assistant) to help me do their magic on the back end to help me release even more dope content and allow me to focus more on sharing my magick instead of diffusing my energy on the behind the scenes.

You will receive way more creative content as a result of this!!!
1 of 1
Recent posts by The Illuminated Body | Intentional Living with Nicolette
By becoming a patron, you'll instantly unlock access to
By becoming a patron, you'll instantly unlock access to