Jennifer Page/ The Forest Parlour
is creating Beauty, Art, Magic, & Mischief
Select a membership level
Little Sparks Level
Every dollar counts. You'll get a peek at my art posts and images before others not on Patreon. Do it! I thank you so much for it!

Firefly Level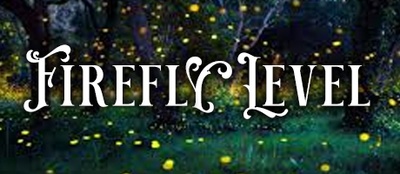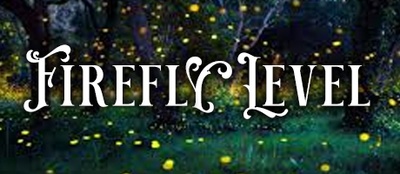 A super big thank you from me! Every small amount counts and they add up! Know that you make a difference! <3 You'll have even more access to my blog here; where I give sneaky peeks of my projects and keep everyone up to date on what's going on in my wild mind! (This includes behind the scenes photos and images not released to the public yet.)

Love Spell Level
You'll have access to more of my images (exclusives!) than most folks in the world will have. We'll be closer friends. I'll tell you fairy secrets and you can glimpse more than most would dare. I'm interested in developing the Thank You's for this level. Perhaps a monthly shout out on a YT video, and such. Feel free to let me know suggestions!

About Jennifer Page/ The Forest Parlour
I used to be a mermaid.
Well, sometimes I still am but the pandemic has taken a lot away. For one, my ability to transform into a mythic creature for a child's delight on their birthday. And my paranormal podcast with my partner, Maxwell. But this is not a sad tale (tail?) of loss.
This is still the life that I love.
I will continue to create and grow and challenge myself. Patreon gives me the amazing opportunity to live out my dreams and I thank you for supporting my work.
My Patreon used to have a focus on cosplay/fantasy photo shoots with a heavy slant towards mermaids. I don't think those things will disappear entirely. But the past year has evolved my focus. Even before the pandemic, (and let me get personal here), I have always been passionate about the individual journey of what this life
really
means. I respect that those answers are different for everyone, as they should be. For me, I have always been drawn to nature magic, healing work, meditation, and deep conversations about spirituality. (You should see the cute little spells I would right down when I was 8; hoping that faeries would help me clean my room.) Later in life, I discovered through compassion, that I had an innate gift to help heal people. Then, in 2019 I was in a car accident that left me in a lot of pain. Desperate for any relief, I turned to learning Reiki and self-energy work which delightfully had much success. Once the pandemic hit, I recognized that remote healing for others was amazing way to continue to help from afar.
Now, if this all isn't for you I completely understand. It certainly is more to take in than the average conversation. But... If you feel as if your life is missing a big component; that you're walking around on ghost limbs and an empty heart, perhaps your own journey would help fill in those spaces for you. I encourage you to explore. Realize the world becomes vast and wonderous when we realize we can't possibly understand and know everything. :)    
And that is where
The Forest Parlour
comes in. I've created an energy healing and divination business. (You would be amazed how well a heartfelt conversation about life followed by an energy session can change everything.) Because sometime we need a reset. 
We can lose touch with our sense of wonderment. It becomes difficult to even know yourself.
But sometimes being lost is the perfect opportunity to stumble upon a hidden and enchanted path. In each of us is a spark that makes us unique. In each moment, awaits discovery to ignite our spirit; to remind you who you are and that you are part of a greater whole.
Magic is real and all around us. Cultivate this so you are never lost again.
Remember your magic.
My heart is endless. I will show you incredible things.                      
It is truly my fantasy come true to have the active support and encouragement of others to help bring my new visions to life. Having support from the community really does change my life. I am so very grateful. You make a difference.
Through this Patreon you are supporting my 
YouTube channel
, my healing and spiritual work, my monthly online meet-ups, my fantasy art, DIY projects, and photo shoots. 
I'll be able to create online courses on mediation, chakra work, and other spiritual topics. These are important to me, and I am slowly working on them myself, but the income boost would help quicken the process. :) 

1 of 4
By becoming a patron, you'll instantly unlock access to 70 exclusive posts
By becoming a patron, you'll instantly unlock access to 70 exclusive posts
Recent posts by Jennifer Page/ The Forest Parlour
How it works
Get started in 2 minutes