Basil Rosewater
creating The Joyspiracy Theory
Select a membership level
Get exclusive patron-only merch
Bonus Content and Shoutout!
We all know TJT loves pets, AND PETS LOVE TJT! Give your pet the greatest gift of all; For a $5 a month gift I will shout out to your furry (or feathered, or scaly) friend on the show so they will truly know the depth of your love and appreciation for them!
Also you will get access to a private RSS feed where you will have access to BONUS MATERIAL delivered right to your phone! WHAT WHAT?!

Bonus content will include:

Special TJT shorts where Basil will share whats on his heart

Special Unreleased Interviews

Deleted exerpts
TJT Musical Musing by Basil
And more!
Joyspiracy Agent Transmission
Do you have a message you want to get out to the world? A Shout out to friends or family? A word of encouragement?

Now you can! At this level of support I will read a message from you on the podcast (up to 100 words) Here's your chance!
.................................................................................
(to give you an Idea of 50 words, everything above the dotted line! and remember, keep it clean and keep it cool,  no bummers!)

KITTEN EXPLOSION!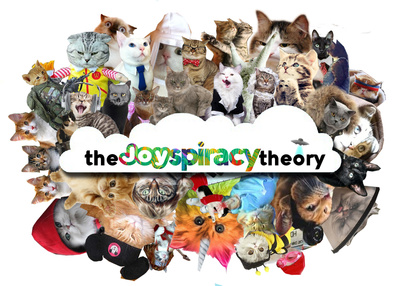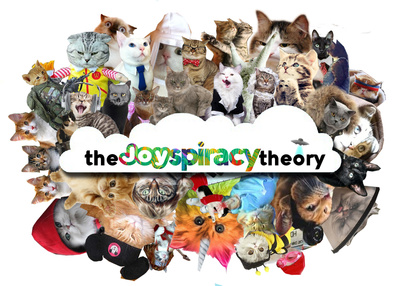 This tier is explosion of cats! It gets you the exclusive mug that features a bunch of cats that have been featured on TJT episode art work! There are so many cats...Can you scope them all!? 
An EXPLOSION OF CATS that've been featured on TJT ep. art!
TJT KITTY NUKE POSTER!
HERE'S THE POSTER YOU'VE BEEN WAITING FOR! Cats, so many cats! This poster is 12" by 18" and includes a TON of the cats that have been used on TJT artwork through the years! Can you match the cats to the episodes? You can spend hours scoping these fury friends and remembering the wonderful moments on the podcast! AND if you ever see me (Basil) at a conference, on a plane, or in the bathroom at the ballpark, I would love to sign it for you! 
This poster proudly presents 70+ cats from TJT episodes!
Become a patron to
Unlock 16 exclusive posts
Connect via private message
Recent posts by Basil Rosewater