The Kona Edge
is creating Podcasts and a thriving online triathlon community
Select a membership level
Access The Commercial Free Podcast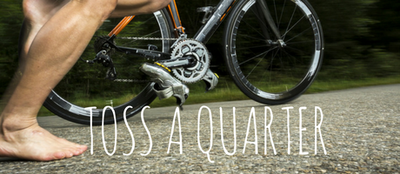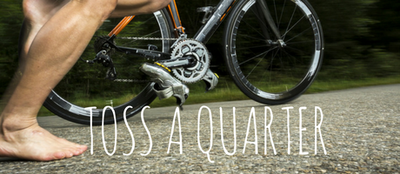 If you listen to The Kona Edge everyday, but aren't a huge fan of ads then for just five bucks you'll get access to the Commercial Free feed of the podcast. (It works out to 25c per podcast!)
You'll also earn official Kona Edge Patron status and get your name up on lights on our Patron page .
About The Kona Edge
If you're wanting to find out more about the goings on behind the scenes of The Kona Edge and supporting what we're doing, then you've come to the right place.
What started out as an idea in 2012, evolved into a podcast in 2015 and has almost taken over my life. It's grown beyond my wildest imagination and I can't thank you enough for the help along the way.
I love Love LOVE The Kona Edge. I love the amazing triathletes I get to chat to. I love hearing their 'war stories'. I love racing on the Big Island vicariously through them.
But more than anything, I LOVE The Kona Edge community. I love hearing back via email and social media from ordinary, everyday weekend warriors that, just like me, are juggling a family and work, struggling to pay bills, but get up every day to train as hard as they can so that on one day of the year they can be a winner. So that they can be an Ironman.
The purpose of this page is to give the Kona Edge Community (that's you!) more insight and say as to where we're going. It will also allow me to produce more content by providing some compensation for the work that I do.
I am super passionate about The Kona Edge. It does however take a lot of time to find and book guests, record, edit, transcribe and post the podcasts. Aside from my transcriber (Which I pay), I do 100% of the work on my own.
As the platform grows it is taking more and more of my resources, both in time and overheads. I'm starting to train more (
Because I am tired of being a fat-lete
) and my day job is getting in the way of me doing what I love.
That's where you come in!
This Patreon page will allow you to support the work put into the podcast and website and to get a little something extra.
If you've enjoyed the content over the last few years and have contributed before...
thank you!
If you've just now decided to support what I do, I couldn't be more thankful for your support. Through this platform, I'll be able to release special content and spend additional time on the website that will be exclusive to Patrons of The Kona Edge...
I'd also love to hear from you! Please let me know what type of rewards you'd like to see on this page, podcast and website. The Kona Edge is a community of likeminded individuals. You become like the average of the people you hang out with. I need more cool or fast triathletes to hang out with (
I need all the help I can get
)
Thank You. Thank You. Thank You!
Regards, 
Brad Brown
Chief Kona Dreamer
Help me reach $500, and I'll be able to keep the lights on so to speak. This money will help me cover the day to day running costs of keeping The Kona Edge live. I will no longer have to pay for audio and web hosting, transcribing and stock photos etc. out of my own pocket. 
1 of 2
Become a patron to
Unlock 158 exclusive posts
Connect via private message
Recent posts by The Kona Edge
How it works
Get started in 2 minutes