anoNYMous Raven
is creating Music
Select a membership level
A Determined Snail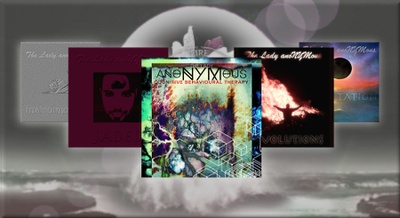 $1
per digital record or short story
Access to Artist's Editions of The Instrumentality Project, Occultation, Jaded; Revolutions, and Cognitive Behavioral Therapy, as well as a rotating selection of rarities; and all paid posts, including Artist's Editions of new EPs and albums! Plus, whatever else I can think of to make y'all feel special...
A Resilient Snail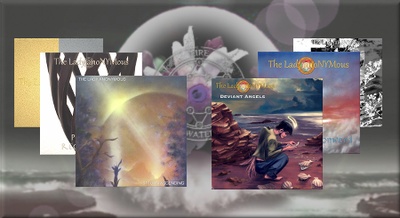 $5
per digital record or short story
All the above rewards, plus:
The EP
Deviant Angels
; the album
Saturn Ascending
; 
Artist's Editions
of the albums
Dialectical Oservations (Remastered)
and
Pattern Recognition;
the combined EPs
Sunward
and
Moonward;
the compilation
Nothing Left To Lose
with its Companion Album
;
and the
Artist's Editions
of the EPs
Elemental, Counterbalance, Neoclassism,
and
With Love, Catatonia
featuring
artwork by
Cyril Rolando
.
An Extraordinary Snail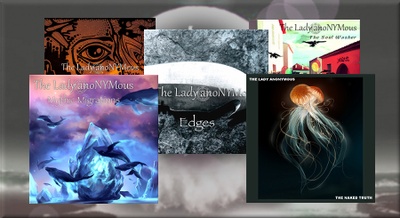 $10
per digital record or short story
All the above rewards, plus:

The EP Mythic Migrations, and the NEW EP of acoustic neoclassical versions of previously-recorded songs, The Naked Truth.

The albums Black Leather and Sugarcane, The Soul Washer, and Edges, as well as the Artist's Edition-style compilation Legends of the Small 2.0.

Artist's Editions typically include individual track art (as opposed to media players always displaying the album cover) as well as PDF booklets of album art and liner notes.

About
A composer of orchestral alternative rock with electronic and metal elements, I adopted the stage name The Lady anoNYMous as a writer and spoken-word artist over a decade ago, performing on stages all over Portland, Oregon in the United States. Once upon a time, I also fronted a few metal projects. However, I'm trained as a pianist. and have played around with every instrument I've been able to get my hands on, but piano has remained my first love. I've been enamored with the music of Tori Amos and Amanda Palmer ever since it first reached my ears, and I've always wondered what it would sound like if piano rock was fused with industrial and trip-hop styles, or if piano and neoclassical styles had a more prominent role in alternative rock in general. So after drifting away from the performing arts and being in limbo for several years, I set out to make the kind of music I imagined, taking on the name The Lady anoNYMous yet again.

Part of my mission is to make my music easily accessible, making it as freely available as I can while still trying to make a living as an artist. This is where patrons of Patreon can help me. With your pledges, I can create the music that I've always wanted to hear, while distributing it to as many platforms as possible, including free streaming sites.

I'm also trying to get back on the horse as a writer, attaching short stories to the mythology behind my music, following the characters Jade (and her friends) and an intrepid snail. I call these Snail Tales. While I'm not nearly as active a writer as I am a musician, I'm hoping to one day have several stories as companions to my songs.

If you enjoy my music and my stories, I would sincerely appreciate your considering a pledge of support toward my creations!
I'm trying to make my music available on CD and vinyl, and for this I need some starting capital so I can afford to hire a service such as CD baby. Who wants to make albums such as Dialectical Observations and Saturn Ascending available to the public as a physical item, through a service such as Bandcamp, while being vastly rewarded with digital downloads along the way?
1 of 2
By becoming a patron, you'll instantly unlock access to 34 exclusive posts
By becoming a patron, you'll instantly unlock access to 34 exclusive posts
Recent posts by anoNYMous Raven
How it works
Get started in 2 minutes