The Light Leaks
is creating a community for women and GNC filmmakers
Select a membership level
Virtual High Five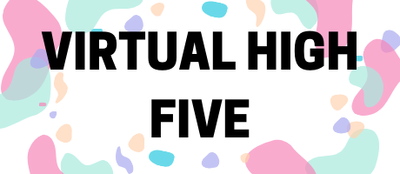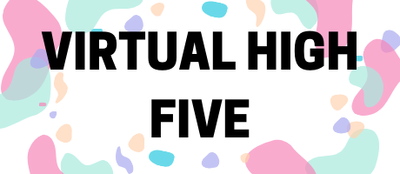 Thank you so much for supporting our website! You get a virtual high five and ALL of the good karma.
Social Media Love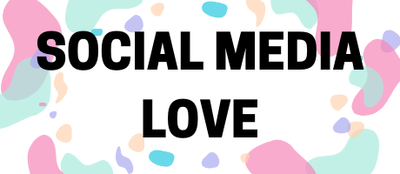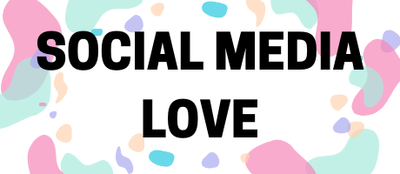 With this tier, you'll be thanked in a pretty cool way.  We'll give you a shoutout AND a follow on Twitter and IG. We'll tag you, probs share a cool GIF and give you some love. 
Good Vibes Spreading
At this tier, you got a lotta love coming your way.
First, you'll receive "Social Media Love" (see $3 tier) then you'll be forever repped on TheLightLeaks.com. 
Basically we'll tattoo your name on our website forever under a "Thank You To Our Sponsors" page where you can forever brag to your friends that you're helping out GNC and women filmmakers. At this tier we're also mailing you an EXCLUSIVE-limited-edition-is-not-sold-on-website sticker to make it official. Your name on our site and our sticker on your heart <3 (or notebook, it's cool)  
(+ Social Media Love)
About The Light Leaks
We're an online community hub that supports, empowers and educates female and gender non-conforming (GNC) filmmakers, aiming to foster intersectionality in the film and television industries.
Through our live and digital events, editorial content, online shop, and more, we provide filmmakers across the world (and web) with opportunities to connect with each other, learn new skills, spark crucial media discourse, and showcase their work.

Ultimately, we strive to ensure a more equitable media landscape in the future by creating community, sharing skills, and inspiring women and GNC creators.  While the Light Leaks doesn't have a specific age demo, we've seen most of our community ranges from 18-30 years-old because another major obstacle in the industry is the lack of support for non-union or non-guild creatives who are still networking and building credit. With TLL, anyone can learn more about the industry for free, read how others are creating projects, or even meet their next collaborator in our facebook private group or at an event!


Why Patreon? We are a full volunteer team of 12 women and nonbinary creatives of different races and sexualities who are passionate about diversity and representation. We believe that the voices of women and nonbinary creatives, folks in the LGBTQ+ community, and every other marginalized voice should be represented in Hollywood, so we're using our skills in graphic design, strategy, e-commerce, and more to dedicate to TLL. This work is unpaid and in between university, fulltime or part time jobs, and other obligations, please consider being part of our Patreon so that we can continue to grow the Light Leaks and also reach the place where our team is compensated for their time!



















What We've Accomplished:
What started as an editorial website by 
Kim Hoyos
in February 2017 as she was a junior in college has now expanded into an LLC with a volunteer team of 12, online and offline events, a Patreon, and an online store! Here's a quick rundown of some of our proudest accomplishments since we were founded in 2017:
We've published over 24+ interviews with woman and GNC filmmakers
We've published over 40+ think pieces written by woman and GNC filmmakers
Our pieces have been republished by BUST Magazine and Issa Rae Productions
Some really incredible sites have publishedpieces about us, including Amy Poheler's Smart Girls, Ms. Magazine, People en Español, Adolescent Content and more!
We've served as a promo sponsor for the Athena Film Festival, NevertheLess Film Festival, Horror Shorts, Seed & Spark, the Asian American International Film Festival, and more!
We've hosted 8 events across 5 different states.
and so much more!
Please consider joining our grassroots efforts to make the film and tv industries a more inclusive space!!

Go to theLightLeaks.com for more info!

At $100 pledged a month, we'd be able to cover the $600 yearly for the payment of all LLC and website costs as well as introducing a $600 yearly budget in order to commit to paying $50 for 1 piece a month for 12 months on thelightleaks.com. With this regular content, we can amplify more contributors' voices and also use the budget for illustrators, or other freelance content needs. Free TLL events would continue to occur too!
2 of 6
By becoming a patron, you'll instantly unlock access to 9 exclusive posts
By becoming a patron, you'll instantly unlock access to 9 exclusive posts
Recent posts by The Light Leaks
How it works
Get started in 2 minutes