The Lingerie Addict
is creating a More Inclusive and Diverse Vision of the Lingerie Industry
Select a membership level
Lingerie Novice


Welcome to the new Lingerie Novice tier! This is the tier if you just want to throw a couple of dollars our way every month to help keep TLA online. And your patronage helps make sure I don't run out of tea! At this level, you receive:
Sneak Peeks from Lingerie Press Previews
First Access to Closet Sales
Exclusive Articles
Lingerie Apprentice


You're amazing! You're the best! You're wonderful! As a Lingerie Apprentice, you receive all the benefits of the $2 tier along with the following:
Lookbook and Runway Features
Video First Looks (coming soon!)
Access to the Patreon-exclusive series: "Forgotten Brands"
Become a Patron by April 30th for a "Titania" mini-print!
Lingerie Ingenue


You're a star and a paragon amongst mortals! As a Lingerie Ingenue, you receive the benefits of all previous tiers along with:
Access to the private TLA Instagram
First look at images from editorial photoshoots
Behind the Scenes, Sneak Peeks, and Inspiration Boards from Photoshoots
First Look at Select TLA Articles Before Publication
Polls to Vote on Upcoming Lingerie Reviews
All Previous Rewards
Become a Patron by April 30th for a "Titania" mini-print!
Lingerie Ambassador


I adore you, you darling human, and wish you nothing but the best things in life! As a Lingerie Ambassador, you receive:
Off-topic: stuff I like or think is cool (that's not lingerie-related)
Personal Shopping! Upon request, I'll track down an item, put together a list of personalized recommendations, or consult with you on a custom piece. (You must have been a Patron at this tier for at least 3 consecutive months to be eligible personal shopping.)
All Previous Rewards
Become a Patron by April 30th for a "Titania" mini-print!
Lingerie Addict


Welcome to the LA inner circle where it's all knickers all the time! As a Lingerie Addict (and the intergalactic space warrior of my heart), you receive:
Business consulting! By popular demand, if you're in the lingerie industry or thinking of entering the industry, we can schedule a half-hour phone consultation every 3 months (provided you've been a Patron at this tier for at least 3 consecutive months). 
All Previous Rewards 
Become a Patron by April 30th for a "Titania" mini-print!
Lingerie Supernova
You are the intergalatic space warrior of my heart! As a Lingerie Supernova, you receive:
The opportunity to suggest longform and short form article topics that I will select from to write a piece. 
If you so choose, your name at the beginning of the article with a note of gratitude and a "sponsored by" credit
All Previous Rewards
Become a Patron by April 30th for a "Titania" mini-print!
About The Lingerie Addict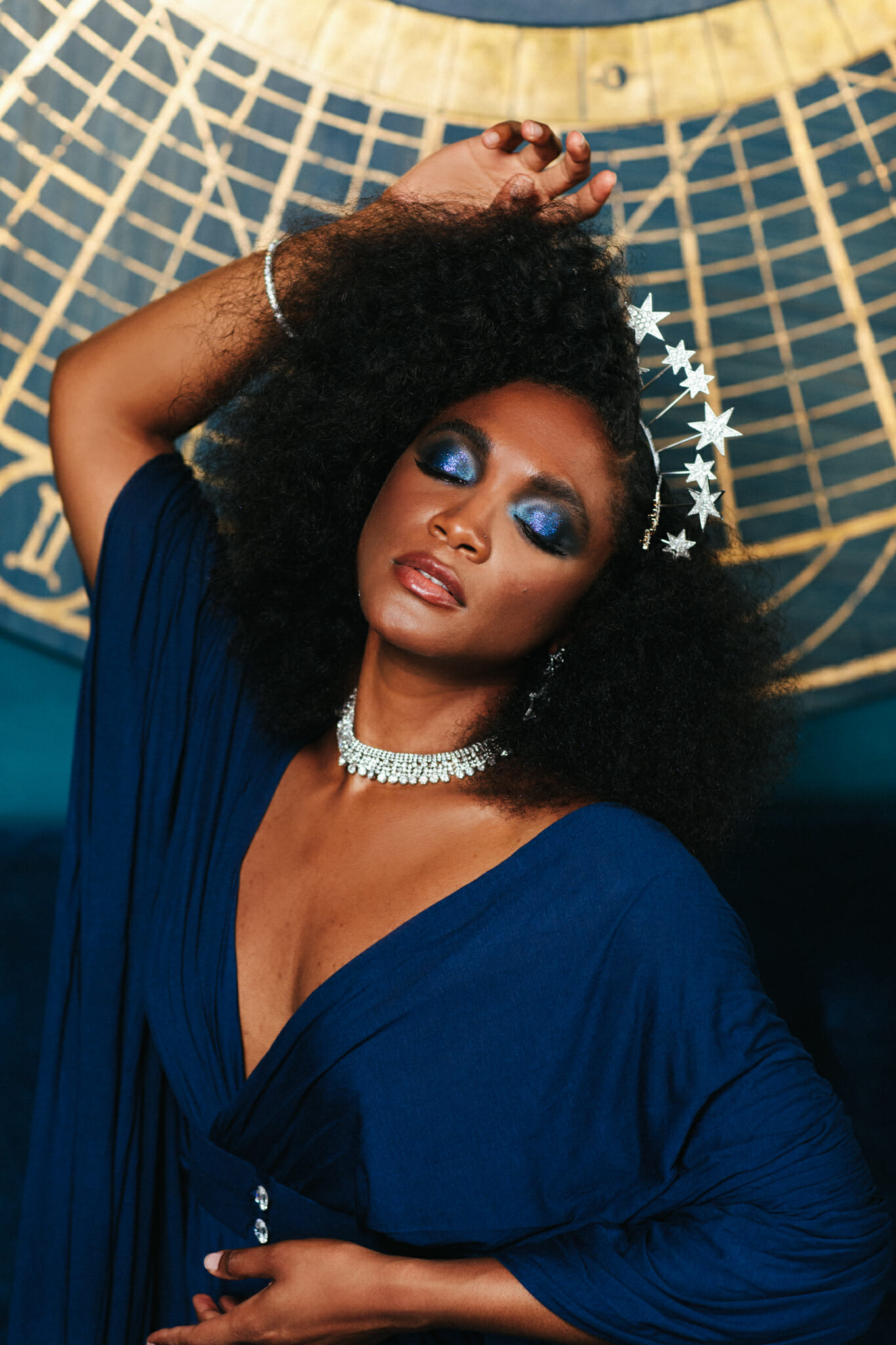 Hi! My name is Cora Harrington, and I'm the Founder and Editor in Chief of The Lingerie Addict,
the most popular (and one of the only!) lingerie blogs in the world.
***What The Lingerie Addict is About***
The thing that makes me most excited is sharing my love of lingerie with the world. I believe intimate apparel is a part of the fashion and that it deserves just as much attention, commentary, and critique as mainstream fashion.
I believe intimate apparel is more than just a prelude to sex, and that understanding our undergarments also helps us understand the culture and society we live in as well history, economics, class, gender, trade and a multitude of other topics.
**Who Am I?**
I've been writing about lingerie for nearly 12 years.
My work and expertise has been featured in newspapers and magazines like
The New York Times, Glamour, Vogue, Elle, Allure, and CNN
...among others.
I'm also a published author of a guide to intimate apparel titled 
In Intimate Detail: How to Choose, Wear, and Love Lingerie
. Put another way, I'm not a "dabbler" or a hobbyist in this topic...this is my life, my mission, and my passion.
***Why Your Patronage Matters***
Unlike a lot of other fashion blogs or publications, The Lingerie Addict has been fully independent from Day One. I have no investors, no funders, no wealthy friends or parents to bankroll my work. Everything about The Lingerie Addict is bootstrapped, which means it's a struggle sometimes to keep the site online. 
Even more important than independence, The Lingerie Addict focuses on inclusivity and on making the world of lingerie more accessible and approachable to everyone - no matter their race, ethnicity, age, size, gender, ability, or otherwise.
I've published over 2,000 articles so far
covering full busts, plus sizes, small busts, lingerie for transfeminine and transmasculine folks, lingerie for people with vulvodynia and fibromyalgia, and lingerie for people with mastectomies. The Lingerie Addict is
the
most inclusive site about lingerie on the internet...and it's all been done on a shoestring of a budget.
Your patronage is essential to keeping TLA online. Millions of people have found the lingerie of their dreams - whether it's a bra that fits or their first corset - through The Lingerie Addict. However, without consistent revenue, it's impossible to fund and maintain the site.
If you believe in a more inclusive vision of the fashion industry, if you want to see yourself represented and the issues important to you discussed, supporting The Lingerie Addict is a way to do that. Becoming a Patron means you are directly funding the kind of content you want to see in the world.


***What You Get and Where Your Money Goes***


Your patronage not only gets you access to an exclusive, Patreon-only, private blog here, you'll also help fund projects, articles, interviews, and research that would otherwise be impossible.
You help me pay my writers and support staff a fair wage and on-time. You help pay hosting and web app and domain renewal fees. And you help pay for the inevitable emergency costs that always seem to arise at the worst possible time.
The Lingerie Addict is an independent, registered business, and please know all your patronage goes directly into The Lingerie Addict's business accounts for the express purpose of financing TLA.


***A Few Final Thoughts***
There's no such a thing as "too small" when it comes to funding.
Whether you're able to give $5 or $500, your generosity and support matters.


I want The Lingerie Addict to not only be a place that makes you think about lingerie, but that also transports you to a realm of what's possible.
A place hwere can take a break from the rest of the world with a gorgeous, dreamy lookbook or learn something you never knew before about lace or stockings or long-forgotten designers. 
More than anything, I want The Lingerie Addict to be a place for everyone, a little haven of beauty in what can be a cruel and alienating world.

Thank you for reading this. And thank you for supporting The Lingerie Addict.

Photo Credit: 
Sylvie Rosokoff
At 700 Patrons, I'll be able to fund TLA's first lingerie podcast, inclusive of all podcast-related expenses!
3 of 3
By becoming a patron, you'll instantly unlock access to 234 exclusive posts
By becoming a patron, you'll instantly unlock access to 234 exclusive posts
Recent posts by The Lingerie Addict
How it works
Get started in 2 minutes