The Local Mystic
is creating a community of personal growth through moon magic and yoga
Select a membership level
Full Moon
Free entry to our live-streamed full moon circle
A printable moon calendar for the month 
Printable journaling workbooks for deeper exploration
A private, global community of like-minded spirits
New Moon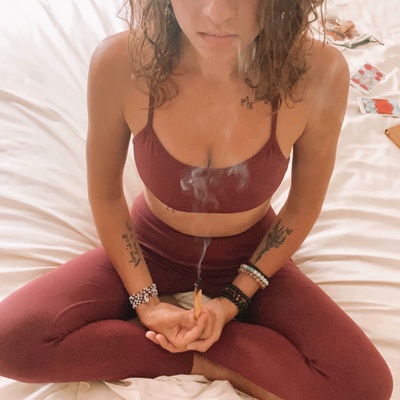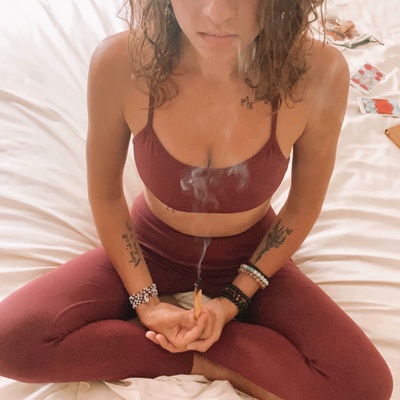 Monthly, live New Moon Intention Setting ceremonies 
Exclusive access to on-demand, virtual yoga sessions so you can align with to the energies of the season
Our entire guided meditation library to help you clear your mind and cultivate peace
Discounts to my shop of handcrafted, herbal potions
AND access to everything from the Full Moon tier
Triple Moon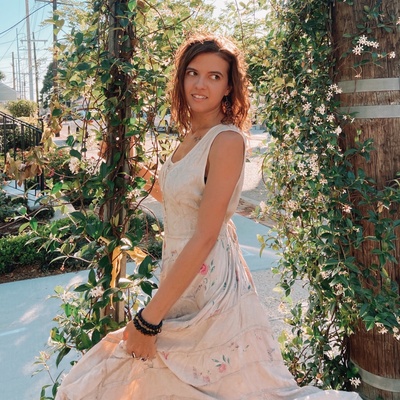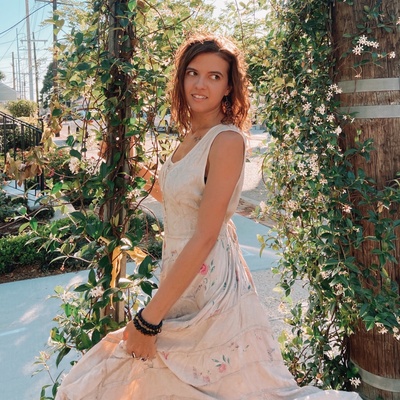 A monthly magical goodie bag, with instructions on how to harvest some monthly magic
Monthly, live New Moon Intention Setting ceremonies 
Additional bonus workshops for personal growth
Exclusive access to on-demand, virtual yoga sessions so you can align with to the energies of the season
Our entire guided meditation library to help you clear your mind and cultivate peace
Bigger discounts to my shop of handcrafted, herbal potions
AND access to everything from the Full Moon tier
About The Local Mystic
A monthly membership for spirit seekers, goal setters and magic makers.
Find a deeper connection to your life and manifest your goals with the support of guided wellness & magical practices. 
Are you looking for a practical way to find some peace & alignment in your daily life?
Do you want a structured guide on how to manifest your dreams?
Are you interested in creating a spiritual practice that works for YOU?

If you said yes, I'd like to invite you to the Mystic Moon School.


It's an
online platform
 and
global community
that gives you access to a variety wellness tools. Through meditation, yoga & harnessing the magic of the moon – you can create a life that feels aligned, purposeful and magical.
What is Moon Magic?
It's a way of connecting to a source of natural and practical magic.
It's an accessible structure of goal-setting and manifestation. It's a way for you to take YOUR search for the life you desire and turn it in to a structured, manageable and balanced reality.
Wanna know more? 
Check out this piece so I can tell you all about it.
Every month, you'll get unlimited access to guided, downloadable content that helps you grow your wellness practice. Each month we study something new, so you can continue to grow and build a spiritual connection that helps you live the life you desire.


Maybe you've tried to find a wellness or spiritual practice before. Maybe it didn't work or stick for you because:
You had no idea where or how to start
You felt like you didn't have access to the teachers / resources you needed
You were having trouble holding yourself accountable
Any of the other hundreds of ways that life can get in the way and derail us
Through a monthly Moon School membership you will discover how to access your own center of personal power, peace and magic.
You may feel like you've fallen in to a repetitive, mindless cycle in your life - where the days of work, home, screens and sleep endlessly blur together. You may feel like you want to take back some power and direction in your life.
AND YOU CAN
You just have to ask yourself if you're ready...
Ready to feel joyous, present and powerful in your life
Ready to start creating goals, and actually accomplishing them
Ready to create and happy and abundant mindset
Ready to feel more connected to your body and the natural world around you
Ready to receive the support you need from a loving and empowering community of likeminded spirits
If these are things you're ready to create, the Mystic Moon School is the place for you.
Your Instructor
I'm Sierra! :-) I'm a teacher, herbalist, author and moon witch.
I combine ancient yoga practices with modern moon magic to inspire wellbeing and spiritual living in others. I've used moon magic to help me create my own business, travel the world & become self-employed. I lead workshops, classes and trainings to help others understand how to use the magic of the moon to create their dream life. I'm passionate about inspiring joy, strength & magic in others.
The Mystic Moon School gives you online resources that help you develop a spiritual practice that ALSO helps you manifest your dreams. 
Are you ready to start living a magical, embodied and powerful life?
By becoming a patron, you'll instantly unlock access to 113 exclusive posts
By becoming a patron, you'll instantly unlock access to 113 exclusive posts
Recent posts by The Local Mystic
How it works
Get started in 2 minutes