The Mariner
Creating The Mariner Newsletter, Podcast & YouTube Channel
Select a membership level
Crew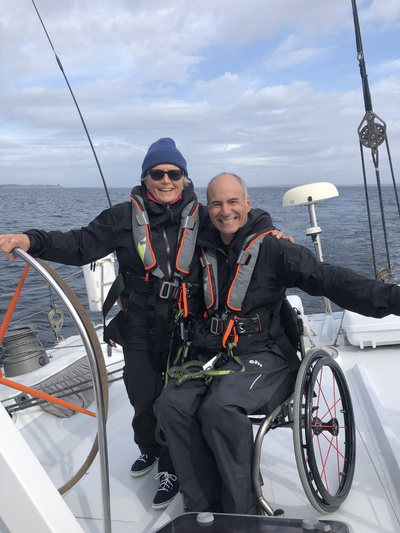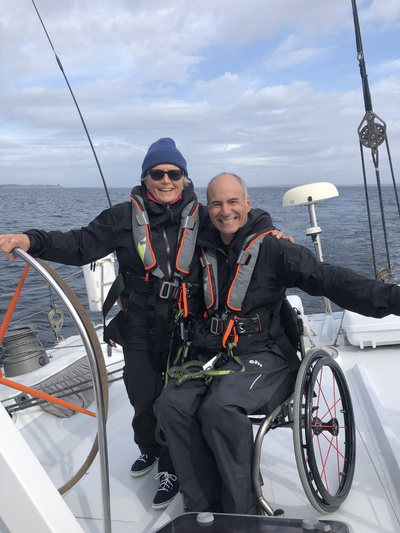 This level of support gives you access to the Mariner Newsletter & everything here on Patreon, except the On-line Seamanship Training videos and the draws for sailing trips.

When this small amount, just a helping hand each month is added together with the many other 'helping hands' from fellow sailors I promise you we can make INCREDIBLE things happen out on the water for those who deserve it. 

Watch Leader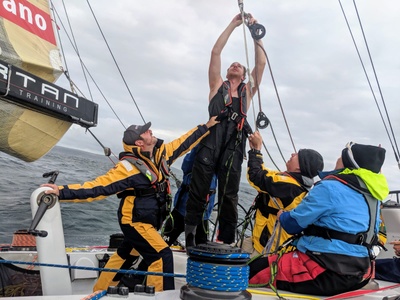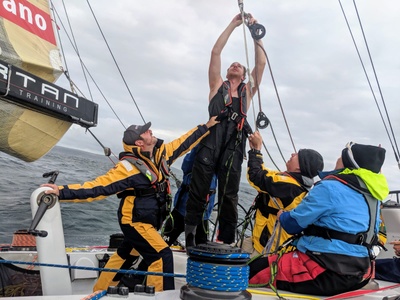 If you are looking to access the Seamanship Training Videos as well as all the other Mariner content, this is the minimum tier you need to select.

Your incredible commitment each month at this level means this project can have a solid future and continue giving you what you want - all the information you need to develop safe, reliable practices at sea that keep you and your crew safe.


Skipper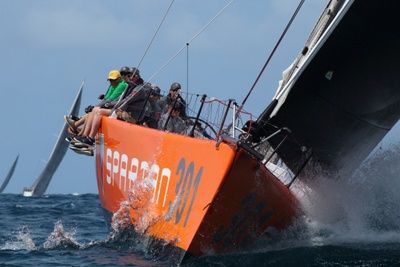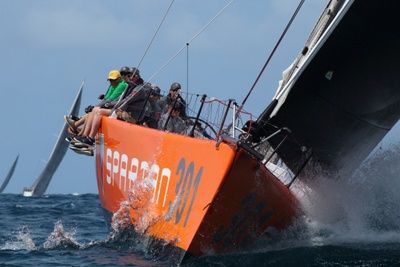 You are making a strong statement that you want to support all the effort that is being put into making this content and you believe in the project.
Thank you! Your support is VERY much appreciated.
While this tier gets you access to all the On-line Seamanship training videos it also gains you entry in a yearly draw to get out on the water with Spartan Ocean Racing & Training on board either our Whitbread 60, Open 60 or Maxi 80 (Value ~4000USD)
You can see the options here:
www.spartanoceanracing.com
You choose the event including Newport Bermuda, the Fastnet, the Caribbean 600 or any other 500Nm + voyage. 
**Draw will be on May 4th 2022 and you must have been a patron for 11 months to be eligible. Prizes are transferable to another individual if you want to make a gift.**
About The Mariner
Welcome to The Mariner Patreon Page
For just  $5 a month you can support, The Mariner YouTube channel,  The Mariner podcast and also the new 'Rare Nautical Reads' podcast that unearths old sailing non-fiction adventure books and presents them chapter by chapter for those long hours sanding, varnishing and generally messing about on boats. 
If you explore the higher tiers there are opportunities to watch the Seamanship videos we produce, with 2 x circumnavigator Chris Stanmore-Major providing in-depth mentorship on all aspects of inshore and offshore sailing.
For those who wish to sail offshore with Chris on the 85ft Maxi 'Osprey', there are a number of opportunities coming very soon in 2022/23 which will be free to competition draw winners.
ALL patrons are eligible for the last minute 'Shout Outs' when we have spare places on the boat and need people to jump in and help out.  Just ask Justin one of our $20 a month supporters who jumped on board Osprey FOC last month and sailed from Canada to the UK!
Your support is INCREDIBLY important whichever tier you choose, allowing us to focus entirely on producing the blogs, videos and podcasts.
Thank you!
Chris 
Get Out on the Water!

If you would like to get out on the water yourself on Osprey - check out the options at: 
www.spartanoceanracing.com


Who is the Mariner?
Chris Stanmore-Major (CSM) is an extremely experienced sailor and sail training instructor. As of the end of 2021 he has sailed approximately 325,000Nm (more than the distance to the moon) in yachts ranging from 45' - 150'.
This mileage includes two races around the world - once as the skipper of 'Qingdao' the Chinese entry in the 2009/10
Clipper Round the World
Yacht Race
and once solo in 2010/11 in the
Velux 5 Oceans Race
sailing 'Spartan' an
IMOCA Open 60
Successfully finishing the V5O made Chris only the 182nd person ever to complete a solo sailing circumnavigation of the world; which when we consider over 4500 people have summited Everest and more than 450 have been into space makes him part of a very select sailing club.
Chris is also works with 
Spartan Ocean Racing & Training
, based in Nova Scotia, Canada. Spartan is a sail training company dedicated to opening up opportunities for sailors of all skill levels and backgrounds to access pedigree offshore sailing vessels.  
500 Patrons would be an awesome goal to reach!  The we could really increase the output of seamanship content!
Whilst it is only a few dollars each month for each Patron, it is easy to see that suddenly making videos starts to make sense from a business point of view and that means more content!  I think that's what everyone wants! 

2 of 2
By becoming a patron, you'll instantly unlock access to 32 exclusive posts
By becoming a patron, you'll instantly unlock access to 32 exclusive posts
Recent posts by The Mariner
How it works
Get started in 2 minutes