The Medical Futurist
is creating a community about the future of digital health
Select a membership level
Support The Medical Futurist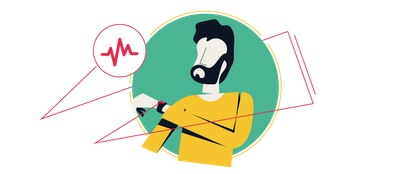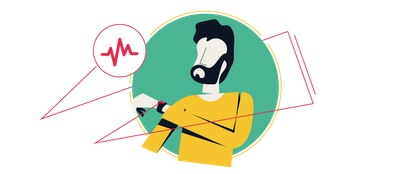 Your support is much appreciated so we can keep on creating free content for a lot of followers on medicalfuturist.com and across a range of social media channels.
Aspiring Medical Futurists
Early access to content appearing on medicalfuturist.com
And patron-only, exclusive content:
A weekly analysis personally from Dr. Bertalan Meskó, The Medical Futurist about what you need to know about digital health that week. I read everything, so you only have to read the most important news here
Newsletter specials every month with exclusive interviews with digital health companies, thought leaders and also thematic updates
Exclusive videos about exciting recent topics such as artificial intelligence in healthcare
The most relevant highlights from digital health and A.I. studies - I read them all so you don't have to.
Analyses of digital health devices with the highest potential - I test them, and I filter hard.
You get instant access to every post ever written.
Payment is month-to-month, cancel at any time if you are not satisfied.
Advanced Medical Futurists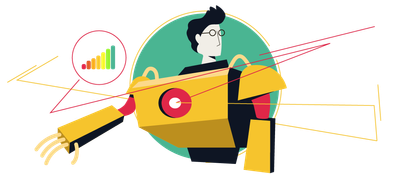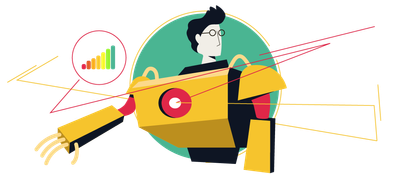 Every benefit included in the previous tiers
And exclusive to patrons of this tier:

A monthly live Q&A with Dr. Bertalan Meskó, The Medical Futurist
You receive every e-book and executive summary we have published and will publish (over $300 in value)
You get instant access to every post ever written.
Payment is month-to-month, cancel at any time if you are not satisfied.
About The Medical Futurist
This is the premium community of The Medical Futurist to help you orientate in the jungle of digital health and to see where it is heading.

Join us to access analyses, exclusive interviews with thought leaders, podcasts and videos made specifically for you, and live sessions with The Medical Futurist himself, among many other things!
Dr. Bertalan Mesko, PhD, the Director of The Medical Futurist Institute, launched 
The Medical Futurist
to help individuals, companies and governments understand how digital health technologies bring healthcare into the 21st century. 
"Digital health technologies empower patients to become proactive in their life; empower medical professionals to do their job being supported by advanced technologies; and companies and policy makers to make better decisions about their future." - Dr. Bertalan Meskó
We expect to see empowered patients, future-oriented healthcare professionals, concerned health policymakers, sensible health tech developers and enthusiastic medical students thinking together about how to use technologies to improve healthcare worldwide.
Be part of an amazing community of like-minded individuals who want to become medical futurists and understand the context around the role artificial intelligence, advanced technologies and digital health in general will play in the future of medicine, healthcare and pharma. 
About Dr. Mesko:

Dr. Bertalan Mesko, PhD is The Medical Futurist and the Director of The Medical Futurist Institute analyzing how science fiction technologies can become reality in medicine and healthcare. As a geek physician with a PhD in genomics, he is also an Amazon Top 100 author. He is also a Private Professor at Semmelweis Medical School, Budapest, Hungary.
Dr. Mesko was featured by dozens of top publications, including CNN, the World Health Organization, National Geographic, Forbes, TIME magazine, BBC, and the New York Times. He publishes his analyses regularly on medicalfuturist.com.
Healthcare Keynote Speaker with 500+ presentations in 40+ countries
Founding Director of the Medical Futurist Institute, a renowned research institute about digital health
Bestselling Author of many books and executive summaries on healthcare trends, the future of medicine, and A.I. companies
Corporate Consultant for pharma and insurance companies, banks, and governments
Founder of The Medical Futurist, a popular website with over 5 million readers
LinkedIn's Top Voices in Healthcare, with over 300,000 Linkedin followers
Dr. Meskó and The Medical Futurist team is working relentlessly analyzing the latest trends in digital health and bringing insights to the 800,000+ readers and followers of our publications, based on these principles:

The Medical Futurist is a place to learn, not a place for advertising. The Medical Futurist team is working to bring you unlimited access to reliable, neutral information, that is free from the influence of vendors and companies.
Unlike many others, we keep our content open for all readers. No matter of where they live or what they can afford to pay. We strongly believe that everyone deserves to read accurate news and thoughtful analysis.
Reaching 300 Patrons powers our research and sustains our future.

1 of 1
Become a patron to
Unlock 307 exclusive posts
Connect via private message
Recent posts by The Medical Futurist
How it works
Get started in 2 minutes