The Milestone Pursuit
is creating podcast-led run coaching programmes
Select a membership level
For the content
Why this tier? You have enjoyed our newsletter and/or podcast and would like to support the creation of more while also affordably contributing to the development of British elite marathon running. 
Thank you
Marathon Milestones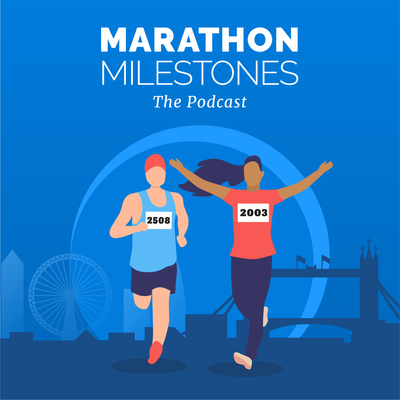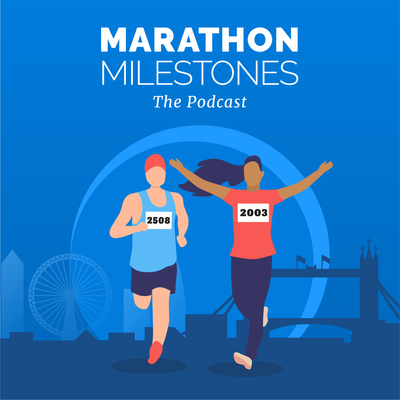 Why this tier? You want to join our Marathon Milestones Podcast-led Coaching Programme 
Designed mainly for first/second time marathoners (but still open to anyone who wants to get more out of their experience) Marathon Milestones is a bit like couch to 5k but for the marathon, delivered by experts with added benefits;
An outline training plan 
At least one specific training session each week via podcast 
Membership of a whatsapp group to facilitate support from peers and coaches
Special features including international marathoners Josh Griffiths and Natasha Cockram.
This is an example of what other people say about our programmes;
"a great combination of a podcast to support you on the run to a whatsapp group to share with, worry with and finally celebrate with"
"having the podcast made me feel like I had a friend to run with who knew what they were doing"
Sign-up is simple, you'll be up and running in no time (pun intended)
Thank you
Early Milestones Coaching Programme
Why this tier? You want to join our Early Milestones Podcast-led Coaching Programme OR our brand new podcast led running club

Starting on the first Monday of each month, the Early Milestones programme offers one audio training session via podcast for each week for 8 weeks. Each recording includes hints and tips on the psychology of running as well as the physical aspects and it also offers companionship through membership of a dedicated WhatsApp group which gives you the opportunity to ask questions and to share your experiences with other members of the programme.

A sample, to give you a sense of what you're signing up for, is below

This approach has been so successful that we have now created The Milestone Pursuit Running Club which is an ongoing entity working on the same basis (and same cost) as the specific programmes - podcast sessions and peer group/community support. You can sign up to that here too.

Sign-up is simple, follow these instructions;

Thank you
About The Milestone Pursuit
The Milestone Pursuit is an action-oriented performance coaching proposition, operating in running and in business. Owned and led by Steve Hobbs – Endurance Coach, 2h30 marathoner and Business Performance Coach - our content is focussed on podcast led run-coaching, although we also produce e-newsletters and standard podcasts

Our goal is help people pursue their milestones but we also have a pursuit of our own - to help improve the standards of British elite marathon running - and as such 10% of all tier 1 and 2 Patreon revenue goes directly into our fund to provide financial support to underfunded elite British marathon runners.

Our Early Milestones programme is an affordable way to access our coaching via audio recordings and membership of an online community through which you get direct access to a coach.
.
Our podcast is a mix of audio run coaching sessions, interviews, sport psychology discussions, monologues on current affairs, and leadership. Some recorded in a 'normal' way, most recorded literally on the run.

Our exclusive monthly newsletter is a deliberate antidote to short form content, it offers in-depth articles, blog posts, opinions and advice. Typical articles include updates from our elite athletes, Charlotte Purdue, Natasha Cockram, Josh Griffiths and Dan Studley on their training and progress to their goals, how running can influence how we live the rest of our lives, real stories about real runners, the progress of British marathon running, thoughts on the psychology of your racing, running and career, and finally advice on technique, nutrition and kit.  

By becoming a patron, you'll instantly unlock access to 2 exclusive posts
By becoming a patron, you'll instantly unlock access to 2 exclusive posts
Recent posts by The Milestone Pursuit
How it works
Get started in 2 minutes