Joseph Sale (The Mindflayer)
is creating lost literary relics & behind the scenes videos
Select a membership level
The Thrall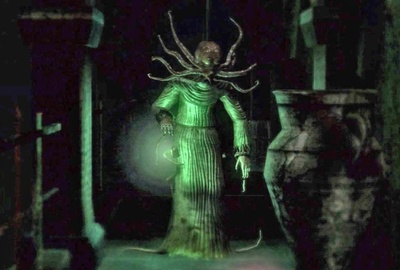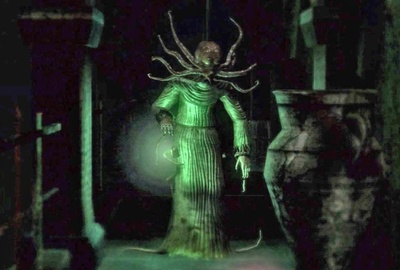 Access to one monthly piece of "lost" fiction. This could be a short story, an extract from an unpublished novel, or even a segment of screenplay I'm working on. See work no one else has access to. In addition, you'll get eBook / Kindle copies of any books I publish! 

The Cultist
Access to one monthly piece of "lost" fiction and eBook / Kindle copies of any books I publish! Plus, you will also receive a "behind the scenes" video once a month, where I will talk you through my creative process, the works that have inspired me, the tools I like to use for personal development, my obsessive gaming hobbies, and much, much more. Lift the mask and see the creator behind it all! 

About Joseph Sale (The Mindflayer)
"The dark side is a pathway to many abilities some consider to be unnatural..." 
Welcome weary traveller to this dark gathering place. Do not mind the chanting, nor the symbols etched in mysterious fluids on the walls, nor the feeling of something terrible and vast stirring in the deep... These are all merely symptoms of an awakening. Do you feel your inner eye opening? Come, join me, and together we will explore unknown reaches, and see such sights! 
This holy ground, resilient to the wars of the outside world, is known as "The Mindvault"! My name is Joseph Sale, sometimes known as the Mindflayer, a be-tentacled and most-times benevolent being, intent on instructing acolytes in the ways of fantasy. I am an 
editor and ghost-writer
as well as a writer of speculative fiction with over 
20+ books published
, including the 
Black Gate trilogy
and 
Save Game
. I have self-published but also been published by indie-publishers such as STORGY, Blood Bound Books, Dark Hall Press, plus many more. I love epic stories that flay the minds of their readers and move them in unexpected ways, and intend to keep writing these until the day I drop. 
WHY ME?  
As someone who helps upcoming writers refine and structure their work, I get a lot of questions about my craft:
how
I do what I do, the secret knowledge of how narrative works. I get even more questions about what life is like as a friendly neighbourhood mindflayer: what are my influences? who do I want to be like? what are the secrets of mindflayer life? But more than either of these, I get questions about the "unpublished" projects. The "lost artefacts". They seem to come up a lot in conversation, so much so that myself, Ross Jeffery, Christa Wojciechowski, and Emily Harrison released a bad-ass anthology called 
Lost Voices
where we included these "deleted scenes" stories. 
This Patreon, the Mindvault, is built to give you the answers to said questions and to give you more lost stories, deleted scenes, and "things that never were".  Once a month, I will share with you a chapter from an unpublished novel, a short story, or other creative project. For higher tier backers, I'll also be sharing short behind-the-scenes videos about my creative process, the tools I use to create fiction and narrative, the hobbies that feed my creativity, and more. This is your chance to get up close and personal with a fully tentacled mindflayer.
WHY PATREON?
For years, I have been an editor and ghost-writer, humbly making my way through the universe. Now, I am ready to move onto a new level. I am producing my most creative fiction and stories, but not only that, I have more to offer than simply words. There are stories behind these worlds, and secrets...
It's my belief that art is not simply there to be consumed, but to be experienced, discussed, challenged, nurtured, and expanded by subsequent offerings. In this occult little community, you will find that we are able to plumb deeper depths than simply through reading and reviewing.This is a community in a powerful way. Here, we can do more than simply like and share. Here, we can explore. 
What I love doing is
creating.
I have been a prolific author for over ten years. I'm proud of where I'm at, but I know I have further to go. I imagine that you, too, feel the call to something more: to be, do, and see sights not seen before. By joining forces, we can get there. Two magicians are more potent than one, after all. 
I hope you enjoy the lost artefacts I share, and I'd love to hear your thoughts on them; it will be a huge learning experience for both of us. If you are a reader, and a fan of my work, this will give you insight into how I refine my stories, to help you peel back a little bit of the Matrix that conceals the universes I have constructed. If you're a writer, it might help you with your own refining process too. Plus, you'll get to chat to me regularly about really fun and off-the-wall ideas!
So, what are you waiting for? Enter the Mindvault and discover these lost relics!  
If we reached 200 people, that would feel like an incredible achievement, and hugely emotionally significant; I would also have sufficient financial resources and support to be able to devote a lot more time to this! Therefore, I'd be able to start doing exciting "book bundles" that will be won by one lucky winner each month! These book bundles will not just have my books, but also amazing books by my fellow authors that I think you'll really enjoy. They might also contain art goodies, bookmarks, and other merchandise items to thank you for your massive contribution! 
1 of 1
By becoming a patron, you'll instantly unlock access to 44 exclusive posts
By becoming a patron, you'll instantly unlock access to 44 exclusive posts
Recent posts by Joseph Sale (The Mindflayer)
How it works
Get started in 2 minutes