The New Feminist
is creating Digital Magazine
Select a membership level
BRONZE
With your monthly support of £3, you are providing us with the support we need in order to keep us going.
SILVER
With your monthly support of £5, you are providing us with the support we need in order to keep us going.
GOLD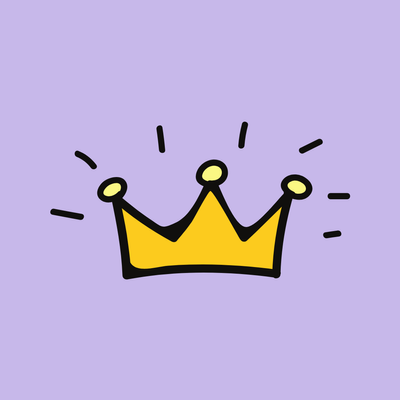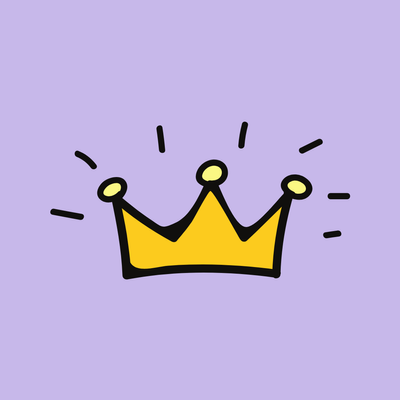 With your monthly support of £10, you are providing us with the support we need in order to keep us going.
FREE Premium Subscription
About The New Feminist
Who Am I?
(Feel free to skip this section and go straight to the 'business talk' in the next section.)
My name is Ellie Fielding, I'm a 22-year-old English graduate and I'm starting a digital feminist magazine.
My sister once said that it only takes one experience for a woman to realise that she's a feminist. Well, mine was in my first year of uni when my best friend got raped by a stranger on campus. I've never looked back since then. The first time I saw her after it happened, it was almost 24 hours later after she had been thoroughly harassed by doctors and the police. She looked at me and I looked at her and we didn't say anything. She wasn't wearing her own clothes and she had bruising and cuts on her neck and face. We just hugged and cried, but it was those few moments that made me finally stop to ask myself the all-important questions: Why? Why her? Who would do this? Why would a strange man do this to a young girl? She was scarred for life, simply because a man couldn't control his sexual urges. I then fell down a feminist rabbit hole and the further I fell the more issues I saw arise within the society we live in and a woman's role in that society.
Supporting women was now my life mission and by my last year of university I was the feature editor of my student paper and spent most of my time using that ever so small platform to share women's stories, and I got pretty good at it too – I was fortunate enough to win a national student journalism award for best feature (SPA).
Fast forward to 2020 and I'm suddenly struggling to get a job during a worldwide pandemic and all that's left for me to do is to create my own job. By combining my skills and passions I realised creating a feminist magazine was a great path for me.
This project is so very important to me because not only will I get to pursue my dream, but I can finally stand up and actually give women a meaningful platform. Call me crazy for trying to be the next Gloria Steinem, but I've got the bug, and I won't stop until women have the rights we deserve. Until we can walk down the street at night without fear and until we can be treated with the same respect a man is treated with.
The Magazine
The idea came to me last summer but the project actually started in December. I made a business plan and scraped together as much money as I could to hire a brand designer and web developer, and marketer. Fortunately, through my university paper, I know a lot of amazingly talented writers who are more than willing to write for the magazine occasionally as well as some great aspiring writers I met through weeks of online networking. Together we have made a small team and we now have a brand and website with fantastic content.
The concept of the magazine is essentially to redefine a woman's magazine. It takes the same form as a magazine such as Cosmopolitan but everything has a heavy feminist agenda. Content ranges from politics to life stories to sex. We also make sure to cater to women who are new to the movement (hence the title). So we want to offer a lot of content that confronts the big questions and answers the little details because after all this can be a very complicated movement. We strive to present every type of feminism to allow women to understand the movement. We also value every group including trans women, non-binary people, women of colour and women with disabilities. We want to support ALL women.
The aim is to not only create a safe space and community but also spark critical thinking and conversation. Though there are a few different types of feminist media out there now, I believe there is a gap in the market for something that doesn't adhere to cancel culture and actually takes the time to explain what we are fighting for in a non-intimidating way.
What We Need & What You'll Get
Right now we have a website. The plan is to create an app where we can publish digital magazines, as well as a few printed versions for a premium subscription.
We also want to expand to a multimedia format (podcast, videos etc), start campaigns and fundraisers, hold webinars, host public speakers and so much more.
Naturally, all of this costs money. The app creation alone is $3000.
Realistically we need £12,000 to really get this off the ground and so that it actually has a chance of going somewhere.
Those costs are made up of:
Digital and print publishing
Ads and Marketing
Website running costs
Content
Design
Extras (Adobe programmes, business accounts etc)
It goes without saying that we would be forever grateful if you could contribute literally anything towards this project. And we really mean forever - because we will give you a lifetime membership and full access to the magazine with any kind of donation you make.
If you're interested in perhaps making a large investment for a stake in the business we'd love to discuss this. Email me at
[email protected]
Risks & Challenges
As with any project, there are risks, and especially as this relies on virality. We can't predict the future but digital media is definitely making huge leaps in today's society and we're pretty confident that, even though it may take a long time, this magazine will succeed.
You may be asking what makes me qualified to do this? Does this girl really know what she's doing? Truthfully, I'm not a pro but who is when they first start a business?
I have created a magazine before on a much smaller scale - I was the co-founder of The University of Kent's very first magazine, IQ. I have a lot of experience in journalism and I am now very well versed on the topic of feminism. I also seem to have a flare when it comes to giving other people a platform, I know how to share a story. As for all the details such as finance, marketing, recruitment etc, I'm a quick learner. The main thing is this - I'm passionate and when I have an idea I really won't stop until I make it a reality.
Other Ways You Can Help
If this project interests you but you don't have any money to share, that's okay! There is still loads you can do to help!
Follow and share the magazine
Contribute by writing for us
Volunteer as a designer, editor, marketer or writer
Subscribe
SOCIALS:
Facebook:
https://www.facebook.com/The-New-Feminist-10059...
Instagram:
https://www.instagram.com/thenewfeministmagazine/
Twitter:
https://twitter.com/tnfmagazine
How it works
Get started in 2 minutes