Stephen Belyeu
is creating The Night Owl Podcast
Select a membership level
Night Owl Patron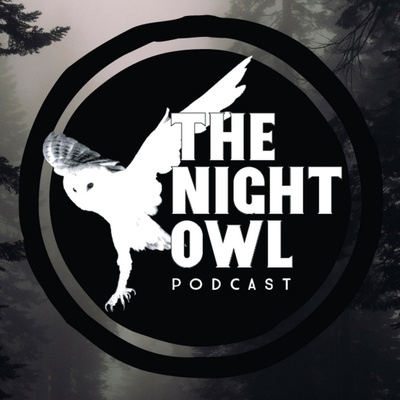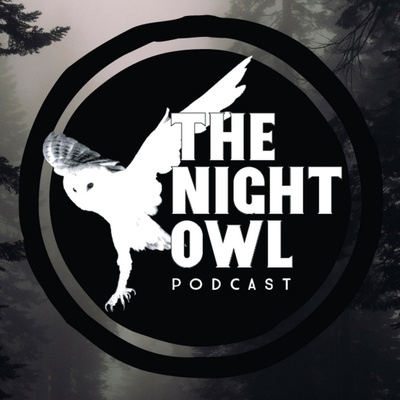 For any contribution, $1 or more, you gain access to all the rewards we have to offer! We just appreciate any level of support you can give. For this support, you are considered a Night Owl Patron and gain access to:
Stephen's Video Diary - with each episode, host Stephen Belyeu keeps a video diary where he talks through each case. In these candid videos, he voices concerns, theories, and frights he experiences at each location. 
Location Walk-thrus - Dive deeper into each episode and join Stephen as he walks you through each location on video! 
Deleted Audio Segments - not every interview or recording makes the final cut for each episode. Becoming a Night Owl Patron will give you access to never-berore-heard audio bits that couldn't fit into the episodes!
Live Q&A Sessions - Once a month, host Stephen Belyeu will host a live Q&A session exclusively for Night Owl Patrons!
10% Off Store - as a Night Owl Patron, you'll get 10% off anything on our online store! 
& More! -  When there's news, updates, new photos, new interviews or new facts about a previous case or episode, Stephen will update his Night Owl Patrons exclusively here! Many of the stories continue long after the episode airs, so the only way to get updates on your favorite locations or hauntings is right here, as a patron!

Thank you for your support Night Owl Patrons!
About Stephen Belyeu
What is The Night Owl Podcast?
The Night Owl Podcast is a monthly podcast featuring true tales of the paranormal. Trek alongside our host, Stephen Belyeu, as he travels to haunted places, uncovers true ghost stories and digs deep to uncover the mysteries surrounding them. Each episode features candid tales straight from the mouths of those who've experienced them. Tune in on the last Monday of every month to hear a new episode.
Visit 
www.thenightowlpodcast.com
for episodes, blog posts, and more. 
Why Patreon?
How Does This Work?
Basically, if you want to help me keep compelling, thought-provoking episodes of The Night Owl Podcast coming, simply pledge $1 (or more) per month. Not only will this support me as an artist and allow me to keep this creative work going, there are bonuses! You'll receive exclusive rewards, including PRIVATE ACCESS TO THE NIGHT OWL PODCAST VIDEO DIARIES! What's that you ask? Well, it's not me in a onesie reviewing eyeliner if that's what you're thinking! (as interesting as that might be)

What is Patreon?
Patreon allows people who love The Night Owl Podcast to support it and the work I'm doing by making a monthly pledge.
You can pledge as little or as much as you like (imagine 500 people pledging $1 each...it adds up and can really help artists like me stay afloat so we can keep creating content for you to enjoy)!
You are charged when you pledge and then once at the beginning of each month.
And don't worry, you're not locked in! You can change your pledge amount or cancel your pledge at any time. 
Still Confused? Watch This Awesome Video Someone Made Explaining Patreon!


How will the funds be used?
Monthy & Annual Fees - The Night Owl Podcast has to have several hosting sites and programs that charge monthly or annual fees. Some of these include:

Audio Hosting Platform - this is where the episodes are downloaded and made live for all to enjoy for free!
Website fees - hosting site, domain name, storage, etc.  
Audio Editing Software subscriptions

Equipment - chasing ghosts requires gear - audio recording equipment mostly for this show. And most of the time the gear needs upkeep and maintenance as well. And batteries - oh boy, I never thought I'd need this many AA batteries in my life. 
Marketing Materials - for the show to be successful, I have to keep my audience growing. To do this I have to constantly promote the show with:

Flyers
Business Cards
Stickers
& More

Coffee & Late Night Snacks - most of the time I'm up into the wee hours of the morning investigating or editing for this show. Your monthly contributions help keep me caffeinated and fed so I can finish these episodes on deadline! And, when I can, I like to buy my amazing helpers a coffee too!

Assistant editors
Musicians
and Sara and her husband Rene of course!
THANK YOU!!!!!
Thanks for taking the time to check out our Patreon page! If you can make a monthly pledge of $1 or more, you're so awesome. WE LOVE YOU! 
$882.08 of $1,000
per month
LET'S GIVE STEPHEN MORE TIME FOR HIS SHOW!

Because of the amazing support from you all, we hit my $500 goal for June, and I was able to go part-time at day job this summer to temporarily dedicate more time to the show. It has been invaluable having this extra time to devote to the show. I've been able to track down more cases, more campfire stories, secured more live events, expanded our business prospects, and have secured more plans in place at other venues to have hidden drink menus and tours. Not to mention, I was able to breathe, have a little downtime, and see my family and friends. Now, I would love to keep doing this. For me to permanently make the switch to staying part-time at my day job all year-round and not just over the summer, I'd need to hit $1000 before the end of July. It's a hefty goal, but it's worth trying right? 

What this would mean is I could permanently dedicate more time to the show and continue to offer year-round tours, events while also improving the quality of the show. We're also getting lots of requests to travel outside of Austin and I want to take these cases because they are very fascinating, but it's too hard to do so with my current allotted time. 

So, if you can, spread the word, get those friends of yours who haven't joined our Patron community to do so, and if you can dig just a little more into the pockets and offer even just $1 more, it would make a HUGE difference. Thank you all so much. 

Sincerely,

Stephen Belyeu
2 of 2
Become a patron to
Unlock 113 exclusive posts
Connect via private message
Recent posts by Stephen Belyeu
How it works
Get started in 2 minutes